06.11.2020 » Lazio fixture will be a crucial match for Juventus and Ronaldo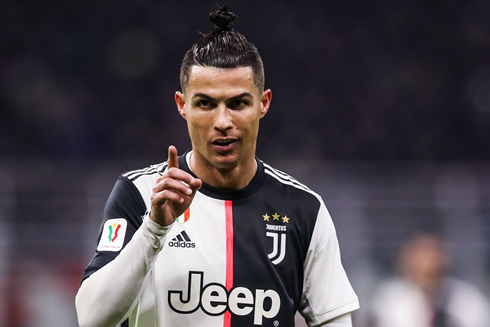 Juventus will clash with Lazio this upcoming weekend. Can Ronaldo do repeat the performance of his blistering second-half appearance against Spezia?

Juventus have fared much better since Ronaldo's return after a lengthy absence due to COVID-19. Coming back with a decisive away win over Spezia last Sunday, and bolstered by their most recent Champions League victory, the club hope to repeat their performance for their next domestic league fixture against Lazio.
Juventus currently stand in third position, trailing leaders Milan by just four points. All predictions for Sunday suggest that Juventus have it in the bag, although it is barely a year since they stared down a 1-3 defeat at the San Siro. All eyes will be on Ronaldo, with the hope that he can help his team cruise to a similar victory as enjoyed the previous week.
Lazio currently languish mid-table, and with Juventus chasing the top spot there is every reason to be optimistic. Even so, some sportsbooks at real money casinos are predicting a draw – for more details you can find Canadian real money casinos here. Ronaldo's return, after a symptom-free COVID-9 infection, seems sure to tip the balance in Juventus' favour.
Cristiano Ronaldo - Juventus 2020-21:
---
Lazio vs Juventus - previous form
A quick glance at all match results shows that Juventus have dominated over Lazio in most cases, but their games have not been without upsets. Last year the, Eagles twice overpowered Juventus for a 1-3 scoreline. Strangely enough, after a four year stretch when they won every fixture with Lazio, Juve's form with this club has been patchier since Ronaldo joined.
Despite the results of last season, Juventus are still the better team on paper and expected to win fairly comfortably. After Ronaldo's blistering performance in his comeback against Spezia, he has proved that his fitness has not been affected by the virus. Based on this, we hope to see him in the starting lineup on Sunday.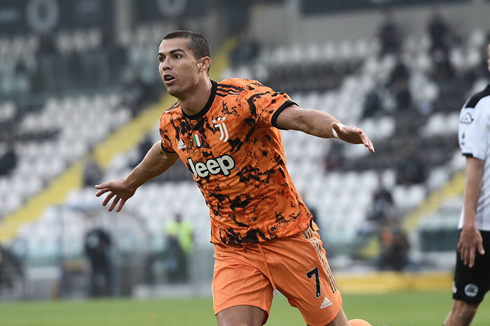 ---
How much do Juventus need Ronaldo?
The results during Ronaldo's enforced break have reignited a debate that has been brewing almost since he joined the club in 2018. Since he signed, Juventus have lost around half their matches when he was not on the field. The fear is twofold – that Juventus are far too dependent on the Portuguese superstar, and that he will not stay as long as the club would like him too. Ronaldo was already making noises about moving on during the summer – and when he was out it drove home just how much they need him.
With eighteen years of professional football under his belt, the 35-year-old shows no signs of slowing down. Quite the opposite, in fact. Despite missing four matches due to his diagnosis, it took him little more than half an hour to equal Messi's goal tally for his last seven appearances. Arguments for our boy to be crowned the best footballer of the year, like in 2019, just got stronger.
This excellent form may be trouble for Juventus, however, if Ronaldo decides that he is dissatisfied with the club. Despite being at the top of his game, he will be aware that time is against him and he only has a few more years in which to dominate. If he is even remotely restless for a change of clubs, then the move will inevitably have to come sooner than later.
All of which makes Juventus fans rather nervous, it must be said. The strongest argument for Ronaldo to stay would be to have some serious silverware in the trophy case by the end of this season. An emphatic win over Champions League opponents Ferencváros on Wednesday may have helped, especially as there were no Ronaldo goals – although the second wouldn't have happened without his assist. As both team and fans are well aware, however, the Hungarian side are no Barcelona.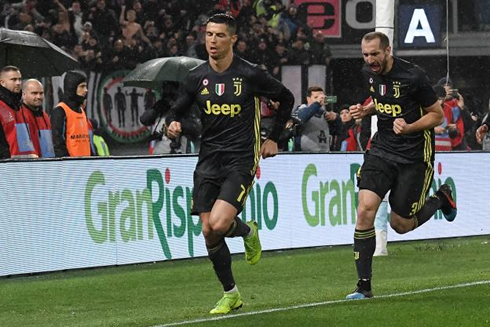 Cristiano Ronaldo next game for Juventus in the UEFA Champions League is on November 8, against Lazio. You can watch Lazio vs Juventus, PSG vs Rennes, Barcelona vs Betis, Southampton vs Newcastle, Brighton vs Burnley, and Borussia Dortmund vs Bayern Munich, all matches provided from our live streams game pages.
Juventus next game:
Lazio vs Juventus kick-off time (08-11-2020):
Beijing (China) | UTC/GMT+7: 19:00
Jakarta (Indonesia) | UTC/GMT+6: 18:00
India (New Delhi) | UTC/GMT+4.30: 16:30
Italy (Turin) | UTC/GMT+1: 12:30
Spain (Madrid) | UTC/GMT+1: 12:00
Portugal and England (Lisbon/London) | UTC/GMT+0: 11:30
Rio de Janeiro (Brazil) | UTC/GMT-4: 07:30
New York (United States) | UTC/GMT-5: 06:30
Los Angeles (United States) | UTC/GMT-8: 03:30
Sources: ronaldo7.net / dailymail.co.uk / espn.com