03.11.2020 » What has Cristiano Ronaldo done for Juventus since he joined?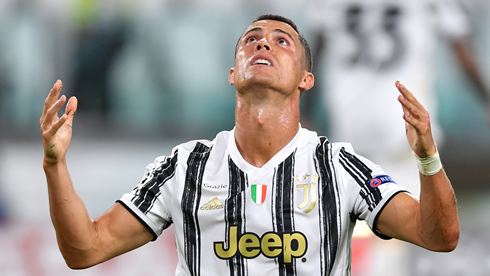 Cristiano Ronaldo is a superstar when it comes to football. It has been more than two years since he played for the Italian club. Let's see what he has done for the Juventus football team!

As a superstar, every move of Cristiano Ronaldo makes headlines and catches attention. When he left Real Madrid, he had contributed to the club's amazing success in ways few could have predicted. Therefore, fans of Juventus were expecting a big change for their club as well, dreaming with many exciting achievements right after the Portuguese star joined the Bianconeri. Two years have passed now and what has he done for the Italian giants? The Serie A 2020/21 season is underway and in his most recent match, Ronaldo has returned from a long break after being tested positive for Covid-19. A 4-1 win over Spezia did not disappoint Juventus fans. Football fans as well as gamblers believe that new records will still be set. And Ronaldo is still the name that inspires the club. Looking at bookies, Juventus is still the strongest candidate to lift the championship title, but can they do that for the 10th year in a row? Let's follow the tournament's progress and all the betting opportunities with Fun88. Fun88 will keep you up to date with all the latest Cristiano Ronaldo betting news on their soccer betting site's Odds section.
Cristiano Ronaldo - 70 goals for Juventus:
---
Ronaldo changed the dynamics of Juventus commercially
Wherever Cristiano Ronaldo goes, fans of football pay more attention to his club and the league he plays on. Not only they become excited for his new challenge, but they also look forward to see Juventus becoming the superpower in this sport. So what has the star contributed to the club? Did he really make Juventus stronger than ever? Or has the team become undefeatable in every match? For a short answer, the club hasn't achieved what the fans expected. However, is it the fault of Ronaldo alone? No, of course not...
Although there have been a lot of expectations, fans still doubt about Ronaldo's performances since he is 35 years old this season and he'll be turning 36 next February. And because of the fact that Juventus hasn't achieved much success in Europe, a lot of people will say that Cristiano Ronaldo has reached the peak of his career. His fans would probably not agree on this. When you look at what he has been able to do so far, they are absolutely right...
Since his arrival to Juventus, the dynamics of the club have been changed. However, the changes come mainly from a commercial viewpoint. There is no doubt that Juventus has become a bigger brand, mainly thanks to the CR7 effect. Cristiano Ronaldo is not only famous on the soccer field, but he is also a superstar on social media. Among footballers, he has the biggest numbers of followers on Facebook, Instagram and Twitter. Those millions of people would pay attention to what he does, which team he plays, what brands he has a sponsorship with, who he marries, and many more. Due to that effect, they also want to see how his team does.
As a result, there is a huge increase of followers on the club's social media accounts. We all believe that's because of Cristiano Ronaldo. In addition to that, since the Portuguese star joined Juventus, the brand has got a lot more sponsorship deals.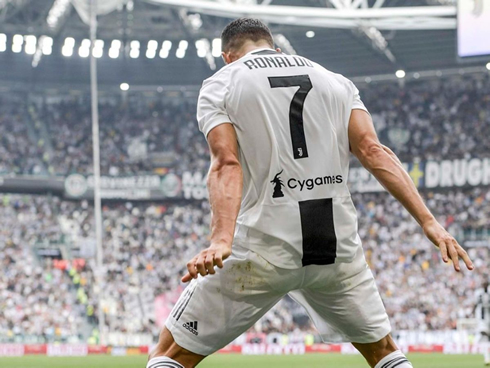 ---
How about his professional achievement?
So we can say that Ronaldo has been successful on financial and commercial aspects, but we don't just expect those achievements off the field. Ronaldo was transferred to Juve for his performances on the pitch. So what has the Portuguese contributed to Juventus professionally?
The ultimate goal of all football clubs is undoubtedly to win the UEFA Champions League. However, Juventus has failed that goal for many years. Interestingly, Real Madrid had been successful in that competition thanks to the huge contribution of Ronaldo. Especially in the 2017-18 season, when the Spanish giant eliminated the Italian club in the semi-final.
It is obvious that Juve did not need Ronaldo to keep dominating the Serie A, because they had already done it before he came. His mission is more about conquering Europe, or the Champions League in particular. Two seasons ago, the club failed again, as they were defeated by Ajax in the quarter-finals. That wasn't a surprise given how amazing Ajax performed.
In the 2019-2020 season, Juventus were looking strong and focused. But they were eliminated by Lyon due to an away goal rule. Although Cristiano Ronaldo scored two goals in the game against Lyon, Juventus failed to reach the last eight in the tournament.
As you can see, Juventus hasn't been a much better team since Ronaldo's arrival. However, it is not his fault because he has been scoring goals for the club. As a matter of fact, he scored 37 goals in all competitions in the 2019/20 season. So far in this season, he already has 5 goals for Juventus. However, the club, as a whole squad, hasn't improved much.
There are many reasons why Juventus hasn't been as good as we all expected. First of all, the midfield often struggled to break defenses, or to find the attackers in promising positions. A lot of big names have failed to create a massive impact in the squad.
Besides, their defense hasn't been great either. The reason is that most of the team's good defenders have suffered injuries at some point. The attackers have also been receiving a lot of attention and tight marking, especially Cristiano Ronaldo.
The Bianconeri seem to have struggled at times to break the defensive lines of their opponents. Sometimes Cristiano Ronaldo looks helpless and you can tell his frustration with midfielders. They fail to make good passes and crosses, or even show up for the urgency.
To be fair, the team has new faces and still needs time to put things together. Everyone needs to work together and play the footballing style that Pirlo has in mind. As a fan, you hope this process can be done quickly so that you can see all the high-profile players delivering outstanding performances on the field.
In the Champions League, Juventus didn't have much chances to win last season. They were easily exposed, dominated and defeated by their opponents who were on a different level. They needed greater creativity and determination, which we hope to see this season.
However, every club has their flaws and weaknesses at times. With all the high-profile superstars in this squad, Juventus is still capable of defeating any club in the world and bring the Champions League trophy to Italy this season.
Cristiano Ronaldo hasn't shown to be hopeless for the squad, and he is arguably the greatest football player this sport has evern seen. Fans can always expect the Italian club to win both the Serie A title as well as the Champions League. However and in order for that to happen, we need to see Ronaldo and all the players around him to be at their best...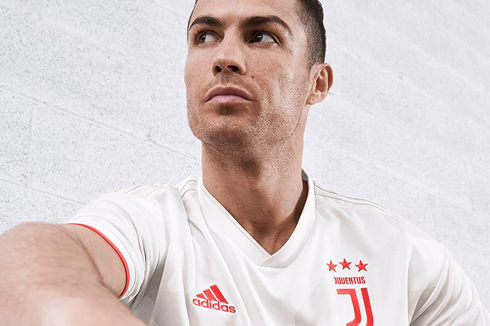 Cristiano Ronaldo next game for Juventus in the UEFA Champions League is on November 4, against Ferencvaros. You can watch Ferencvaros vs Juventus, Real Madrid vs Inter Milan, Lokomotiv vs Atletico Madrid, Man City vs Olympiacos, Atalanta vs Liverpool, and Red Bull Salzburg vs Bayern Munchen, all matches provided from our soccer stream live game pages.
Juventus next game:
Ferencvaros vs Juventus kick-off time (04-11-2020):
Beijing (China) | UTC/GMT+7: 03:00
Jakarta (Indonesia) | UTC/GMT+6: 02:00
India (New Delhi) | UTC/GMT+4.30: 00:30
Italy (Turin) | UTC/GMT+1: 21:00
Spain (Madrid) | UTC/GMT+1: 21:00
Portugal and England (Lisbon/London) | UTC/GMT+0: 20:00
Rio de Janeiro (Brazil) | UTC/GMT-4: 16:00
New York (United States) | UTC/GMT-5: 15:00
Los Angeles (United States) | UTC/GMT-8: 12:00
Sources: ronaldo7.net / beinsports.com / cnn.com / goal.com