30.10.2020 » Ronaldo under investigation for breaking COVID-19 protocols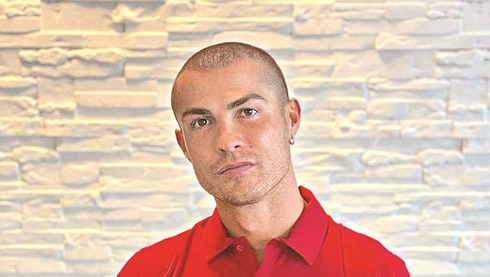 The COVID-19 pandemic is not calling truce anytime soon and unfortunately Cristiano Ronaldo is witnessing in first-hand some of the adversities and challenges this virus can bring to all of us. The Portuguese star has been confined to a home lockdown since October 13...

If Cristiano Ronaldo does not play in the Champions League next Wednesday, it could significantly affect the overall makeshift of the competition, as that would mean the Portuguese star would have missed the first 3 games of the UCL. Earlier this week, Ronaldo already saw his much-awaited faceoff with Lionel Messi and Barcelona being postponed. Ronaldo has been quarantined at home since he tested positive for coronavirus while serving international duties with Portugal on October 13th. Prior to the game against Barça on Wednesday, Ronaldo tested positive again, which threw significant doubt into his participation for Juventus in the upcoming fixtures. According to media reports and prior to the Barcelona challenge on October 28, Ronaldo had already completed a total of 18 COVID tests in a 15-day period and all of them returned positive...
Cristiano Ronaldo - Tested positive for COVID-19:
---
Under investigation
Ronaldo is currently under investigation for breaking COVID-19 protocols in Italy according to the country's sports minister, Vincezo Spadafora. According to Spadafora, Ronaldo traveled back from Lisbon to his home via private air ambulance without authorization from the Italian health authorities.
For that, Ronaldo could face punishment, which could lead to potential fines or suspensions. Prior to the clash against Barcelona, Juventus was a slight 7/4 favorite, while Barcelona was sitting at 17/10 odds. However, and after confirming Ronaldo was going to miss the game, most betting sites had no alternative but to viciously change their odds until they eventually gave the home side the underdog role...
This is not the first time that Spadafora has accused Ronaldo of breaking protocols this year. Earlier this month, Ronaldo and Juventus had to deny accusations of breaking health protocols. Ronaldo has gone as far as posting on Instagram that he "did not break any protocol". Ronaldo went on to further say that the accusations of him breaking the Italian law was "all a lie".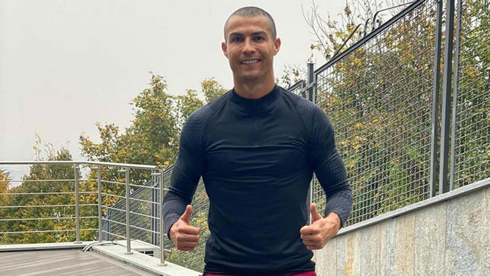 ---
Awaiting the results
In order to be able to play next Wednesday against Ferencvaros, Ronaldo will need a negative result by Tuesday evening. The negative result would mean that he would not have to self-isolate any longer. In order to play in the Champions League, players must have a negative test result within 24 hours of kickoff.
It's tough to say if Ronaldo is still negative or if he still represents a threat to anyone around him. When Ronaldo was tested positive for the first time on October 13, he was asymptomatic. He had just completed two international caps for Portugal against France and Spain. Last week, he continued displaying no symptoms at all, according to multiple media reports and his own comments on social media.
---
a look back at the match against Barcelona
Both Juventus and Barcelona had finished their first debut games with wins over Dynamo Kiev and Ferencvaros. The winner of their clash would make a strong statement for grabbing the top spot in the group and that's precisely what Barça did in Turin, after beating the hosts 2-0. However, Juve will remain in top contention and they'll have an opportunity for payback in December, when the two teams meet again, this time with Ronaldo on the field...
The rivalry between Ronaldo and Messi has been well-documented as the two are potentially the best players in the world. When Ronaldo comes out of self-isolation, it's natural to see questions rising regarding his conditioning.
Being reported as asymptomatic is a great sign for Juventus, because that means that his training has likely remained on par during his quarantine period. If Ronaldo returns for this weekend's game against Spezia in the Serie A, he will likely remain at the top of the team's formation with Paulo Dybala right next to him...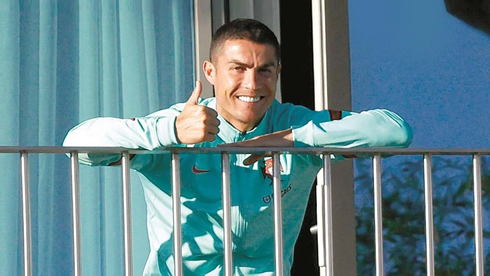 Cristiano Ronaldo next game for Juventus in the Serie A is on November 1, against Spezia. You can watch Spezia vs Juventus, Real Madrid vs Huesca, Wolverhampton vs Barcelona, Wolves vs Crystal Palace, Burnley vs Chelsea, and Schalke 04 vs VfB Stuttgart, all matches provided from our football live game pages.
Juventus next game:
Spezia vs Juventus kick-off time (01-11-2020):
Beijing (China) | UTC/GMT+7: 21:00
Jakarta (Indonesia) | UTC/GMT+6: 20:00
India (New Delhi) | UTC/GMT+4.30: 18:30
Italy (Turin) | UTC/GMT+1: 15:00
Spain (Madrid) | UTC/GMT+1: 15:00
Portugal and England (Lisbon/London) | UTC/GMT+0: 14:00
Rio de Janeiro (Brazil) | UTC/GMT-4: 10:00
New York (United States) | UTC/GMT-5: 09:00
Los Angeles (United States) | UTC/GMT-8: 06:00
Sources: ronaldo7.net / insider.com / dailymail.co.uk