21.09.2020 » Cristiano Ronaldo and his amazing stats in 2020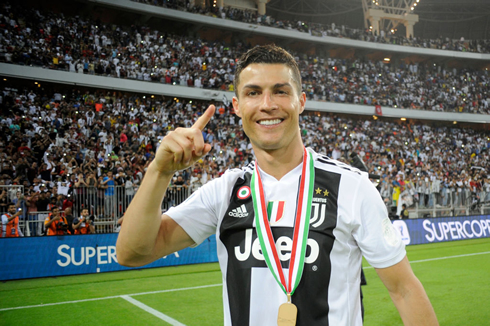 With Cristiano Ronaldo, aging is not a problem. At the age of 35, he still amazes football fans with his outstanding achievements at Juventus and Portugal. In this article, we will learn more about this phenomenal football star and what he has achieved in 2020.


Cristiano Ronaldo has won 5 Ballon d'Or awards, which just proves how well he has performed over the years. The Portuguese has shown fans and everyone around the world that if you work hard, you can make your dreams come true. In the history of football, there are very few players who have been able to maintain their consistency to be the top players at his age. Ronaldo started playing for the Italian club when he was 33 years old, which is considered to already be a considerable age for many athletes. No matter how excellent his career was before he moved to Juventus, perhaps not many people expected him to accomplish big things with his new team. However, the Juventus's forward has proved that those assumptions were wrong as he completed two excellent seasons with his club. Juventus also stands out in the bookmakers' advanced betting deals and a lot of these betting sites are also focused on Ronaldo himself. A typical deal from W88 bookmaker may lift the price on Cristiano to score anytime during a match...
If the Ballon d'Or award hadn't been postponed, Cristiano Ronaldo would have been on the race to win his sixth award this year. Since the beginning of the 2019/20 season, Ronaldo has smashed many incredible records. One of the most remarkable records to fall was reaching the 100-goal mark for the Portuguese National Team. Let's take a look at some of his brilliant records during this year.
Cristiano Ronaldo - Still making records fall:
---
1. the first European player to score more than 100 international goals
During the recent game against Sweden in the UEFA Nations League, Cristiano Ronaldo scored his 100th and 101st goals for Portugal. With that achievement, he broke the record to become the first European player to do so.
---
2. Scored more goals than the 2nd and 3rd top scorers of Portugal combined
There is no doubt that Ronaldo is the best player of all-time in the Portuguese National Team. Therefore, the fact that he already scored more goals than Pauleta (47 goals) and Eusebio (41 goals) combined, isn't really a huge surprise anymore...
---
3. Same goal-tally as the French and Dutch top scorers combined
This statistic just shows once again how outstanding Ronaldo really is a football player. His 101 goals for Portugal are the exact number of the total goals combined between France's Thierry Henry (51 goals) and Netherlands' Robin van Persie (50 goals). How amazing is that?
---
4. The oldest player to score 30 goals in a league season
Another record that Ronaldo has broken is the one that was hold by Ronnie Rooke, a former Arsenal striker. The Juventus player has become the oldest player to score 30 goals in a season at one of the top leagues in the world. He is now 35 years old and his thirst for goals isn't over...
---
5. Reaching 50 Serie A goals within 61 games
Cristiano Ronaldo was the quickest player to reach the impressive 50-goal mark in the Serie A. After only 61 games playing for the Italian club, he beat the record set by Andriy Shevchenko, taking 7 games less than the Ukrainian.
---
6. The first player to reach 50 league goals in three top leagues
Whether you are a fan of CR7 or not, everyone knows that he has been playing in the top leagues in England, Spain and Italy. Because of his talent, he has been outstanding wherever he plays. In La Liga and the Champions League, many of these competitions' records were actually set by him, including the goal-per-game average. The most recent statistics from the Serie A show us that he has already scored 52 goals in this league. Having spent most of his career in La Liga, he managed to score 311 goals in that competition. In the Premier League, Cristiano Ronaldo hit the back of thet net in 84 occasions...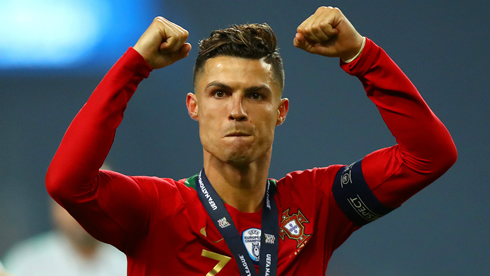 ---
7. Ronaldo is only 8 goals behind the all-time top scorer international record
Ronaldo has become the highest international goalscorer in the continent. But there's still someone else in the world who has scored more than him, at least for now.. The current record is 109 goals and is still held by Iran's Ali Daei. Ronaldo has reached his 101st goal recently and with his brilliant performances and consistency for Portugal leaves no doubts that he is going to smash that record very soon...
---
8. Ronaldo already scored more than 700 goals in his career
There are only a few top players who have reached this record in the history of football. Names like Gerd Muller, Josef Bican, Romario, Ferenc Puskas, Lionel Messi are already in the history books and Ronaldo made sure he would also join the group...
---
9. The most goals in a season for Juventus
Ronaldo started playing in the Serie A when he was 33 years old. During last season with Juventus, Ronaldo has hit his opponent's back of the net 37 times, which surpassed Ferenc Hirzer, who accumulated 35 goals during the 1925-26 season. And therefore, Cristiano Ronaldo is now holding the record for scoring the most goals in one season for the Italian club.
---
10. In the last 47 games for Portugal, he scored 49 goals
Perhaps people who underestimated Ronaldo because of his age have regretted it now. It seems like nothing can stop him from scoring. And to add to his astonishing records, Ronaldo already scored 49 times in his last 47 games with the Portuguese National Team. No one else in the Portuguese Team even gets near him when it comes to scoring...
---
11. Scoring more than 10 goals for 15 consecutive seasons
It is hard to question Ronaldo's consistency, because in the past 15 years, he never failed to score at least 10 times a season for his team. With this stunning stat, the Portuguese player deserves to be one of the best strikers of all time. Biologically, he is getting old, so who would expect that he still improves day after day? Ronaldo keeps adding new records to his impressive list and age doesn't seem to be affecting him that much. We have seen him in his prime, but we haven't seen him falling off a cliff yet. Therefore, football fans can be happy to be able to till witnes thi endless Ronaldo-Messi rivalry and expect Ronaldo to continue smashhin more achievements and records.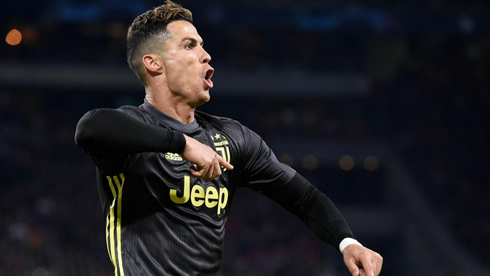 Cristiano Ronaldo next game for Juventus in the Serie A is on September 27, against AS Roma. You can watch AS Roma vs Juventus, AC Milan vs Bodo, Lincoln City vs Liverpool, Wolverhampton vs Manchester City, Aston Villa vs Sheffield United, and AC Milan vs Bologna, all matches provided from our live football and soccer game pages.
Juventus next game:
AS Roma vs Juventus kick-off time (27-09-2020):
Beijing (China) | UTC/GMT+8: 02:45
Jakarta (Indonesia) | UTC/GMT+7: 01:45
India (New Delhi) | UTC/GMT+5.30: 00:15
Italy (Turin) | UTC/GMT+2: 20:45
Spain (Madrid) | UTC/GMT+2: 20:45
Portugal and England (Lisbon/London) | UTC/GMT+1: 19:45
Rio de Janeiro (Brazil) | UTC/GMT-3: 15:45
New York (United States) | UTC/GMT-4: 14:45
Los Angeles (United States) | UTC/GMT-7: 11:45
Sources: ronaldo7.net / theguardian.com / bleacherreport.com / talksport.com