18.09.2020 » Ronaldo's most intriguing hobbies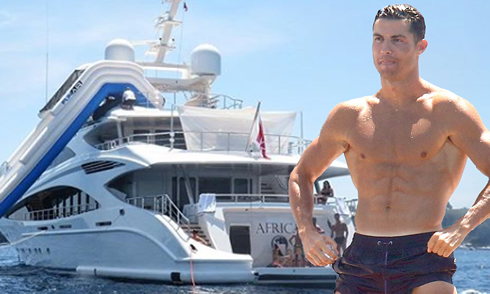 Even though most of us only follow Ronaldo whenever he steps onto a football pitch, the Portuguese star has plenty of interesting hobbies behind the cameras that not everyone knows about...


When it comes to global sports celebrities, few figures are as adored as Cristiano Ronaldo. However, when it comes to catching a glimpse at the personal life of such megalithic talents, there are ample barriers. To ensure their privacy (and rightfully so), entire management teams help facilitate the public persona of celebrities like Ronaldo. From social media to press conferences, there tends to be a strict line drawn between what can be seen and what is shielded from public view. For this reason, getting to know the hobbies or interests of Ronaldo can be difficult. While he's known for topping lists regarding endorsement money, it's not always guaranteed that someone is interested in the brand they represent. Ronaldo has represented brands like Nike and Tag Heuer, as well as companies like EA Sports and Toyota. Still, fans are curious about Ronaldo's lifelong hobbies.
Cristiano Ronaldo - 20 things you may not know about CR7:
---
Virtual football
Known for his lucrative endorsements just as much as his level of play, Ronaldo has represented more than a few interesting brands over the years. However, one of his more obvious deals stems from his love of football — both live and digital iterations.
It turns out Ronaldo wasn't just the face of EA Sports video game, FIFA 18, but he's also a fan. Considered one of the best football videogames ever made, it's only appropriate that Ronaldo is the game's highest-rated player. So far, however, the star hasn't revealed his username or competed in public tournaments. Given Lionel Messi's love for video games, fans of each superstar would love to see both top talents face off in a virtual match. For the time being, both players are happy to keep it to the actual pitch — though somewhere down the line, a virtual faceoff may be their only option if they plan on competing against one another.
---
Boating
In some of the few candid shots of the celebrity, fans have been able to see Ronaldo relaxed on a boat in some of the world's most pristine (and mysterious) locations. Just this past year, he celebrated his first Serie A title by visiting the Balearic Sea for some much-needed relaxation.
Though he's also been seen on sailboats on his social media pages, this particular glimpse saw Ronaldo and his closest friends and loved ones set out on a 27-meter yacht that cost upwards of $7 million. Given his salary, such jaunts are pocket change. He only recently gifted himself an extra yacht, purchasing the luxury item in July, 2020.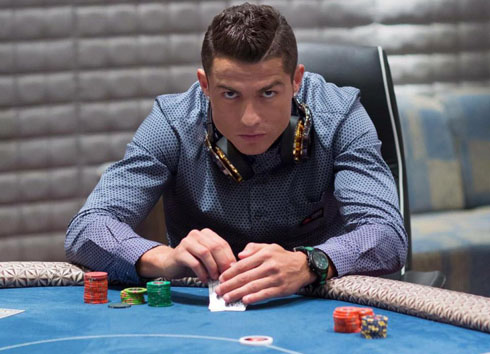 ---
Bingo and other games
During Ronaldo's first big break in European football, he left Lisbon to play in the Premier League with Manchester United. At this time, the player only spoke Portuguese and some Spanish.
In order to help learn English faster, Ronaldo relied on table games like bingo to help him. Apparently, by creating complex bingo cards, Ronaldo was able to learn important phrases by hearing someone call them out. This was particularly helpful on the football pitch, where players zooming by may only have a second to shout out and communicate to others. Since then, he began branching out to other table games and even went public with an interest in poker a few years later.
---
Giving back
Though some may not consider charity to be a hobby, Ronaldo's long list of donations and appearances is extensive enough to indicate that he values giving back. To date, his largest donation was the entire €600,000 Champions League bonus from Real Madrid's 2016 win. However, it's still unknown where this money went, as the donation was uncovered by Spanish journalist Pipi Estrada and Ronaldo refused to make a statement. Some of his other notable donations include €5 million sent to Nepal and £100,000 to the hospital that helped his loved ones.
He's also spent time as a «Save the Children» ambassador, FIFA's «11 for Health» initiative, and created a selfie app (CR7Selfie) for which all the proceeds go to charity. Ronaldo has used his public image in order to serve these causes, which is a worthy pastime...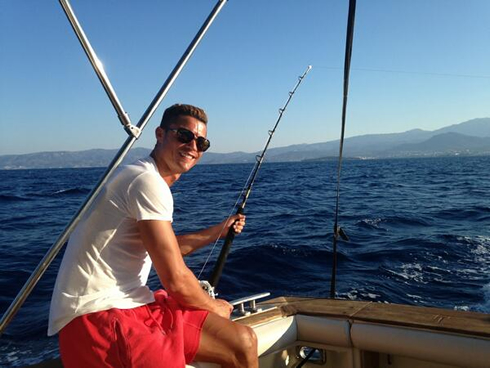 Cristiano Ronaldo next game for Juventus in the Serie A is on September 20, against Sampdoria. You can watch Juventus vs Sampdoria, Hellas Verona vs AS Roma, Sevilla vs Athletic Bilbao, Manchester United vs Crystal Palace, Arsenal vs West Ham, and Bayern Munich vs Schalke 04, all matches provided from our soccer streaming game pages.
Juventus next game:
Juventus vs Sampdoria kick-off time (20-09-2020):
Beijing (China) | UTC/GMT+8: 02:45
Jakarta (Indonesia) | UTC/GMT+7: 01:45
India (New Delhi) | UTC/GMT+5.30: 00:15
Italy (Turin) | UTC/GMT+2: 20:45
Spain (Madrid) | UTC/GMT+2: 20:45
Portugal and England (Lisbon/London) | UTC/GMT+1: 19:45
Rio de Janeiro (Brazil) | UTC/GMT-3: 15:45
New York (United States) | UTC/GMT-4: 14:45
Los Angeles (United States) | UTC/GMT-7: 11:45
Sources: ronaldo7.net / asportseditors.org / pokerstars.com