16.09.2020 » Is Ronaldo feeling frustrated at Juventus?
When Cristiano Ronaldo moved to Juventus from Real Madrid every soccer fan in the world tuned in to see what would happen. Juventus were obviously looking to increase their standing in Europe and by signing Ronaldo, it felt like they had done just this...


The cost of getting Cristiano Ronaldo was a massive €340 million. This included a €100 million transfer fee and the remainder is his wagers over the term of the 4 year-contract he signed. It seemed to pay off and Ronaldo seems to have done his thing. Juventus have raised their profile and Ronaldo's fans have followed him to support this team as well. Last season, he scored 37 goals and you can see them all in the video round-up here. He helped with 10 other goals too making him a firm favorite with his teammates. Even Ronaldo has spoken out in interviews to say that Juventus has changed for the better. It sounds great, but lately things have changed, and Ronaldo is not performing as well as normal. He's not scoring goals and he tends to look frustrated on the pitch. It has led to speculation that Ronaldo isn't happy. The manager explained it away as a slight injury, but many are beginning to wonder if Ronaldo is looking for greener pastures and if something needs to change within the Juventus camp...
Cristiano Ronaldo - Bleak future at Juventus?:
---
No spectators due to Covid19 sees fans opting for the best UK online casinos
Covid19 has had a devastating effect on sport all over the world and none more frustrating than fans not be allowed to attend matches in person and support their favorite teams. But fans have found another way by visiting online casinos. Here they can enjoy the Live Football Studio from Evolution Gaming. This is a live casino game where UK players can win big cash prizes and talk about football with dealers who know everything there is to know. Live Football Studio has the perfect football environment with professional hosts that provide match commentary, celebrate goals, and talk all about football while they deal out the cards for this game.
The card game is linked to real live football fixtures so you can still bet on Juventus to win and you are dealt two cards face-up on a pitch style table. You bet on a home win or an away win. This game was designed for European players and is perfect for all soccer fans who follow the big football leagues. The knowledgeable presenters link the games to a live match and provide excellent commentary and keep you up to date on what is happening. Like all live dealer games at the best UK online casinos, you can chat and interact with the dealers so if you want to talk football you can. The Live Football Studio is fully licensed and regulated and one of the reasons for its popularity include the ability to talk about soccer. The table resembles a football pitch and there is always running commentary on the real live football matches that are taking place.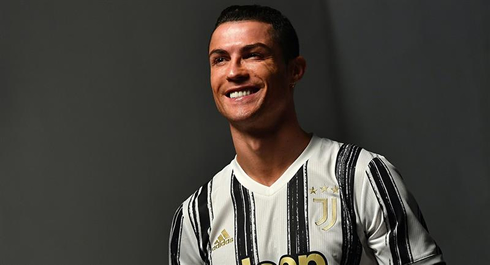 ---
Is Ronaldo frustrated with Juventus?
Any fan can see that Ronaldo has not been at his best in recent games. Fans have seen him being substituted and then go straight down the tunnel and leave the stadium. There is speculation of a rift and the story of an injury hasn't set well with fans. The Portugal coach and Ronaldo's international teammates have said there was no injury ahead of their games against Lithuania. Furthermore, Ronaldo hit a hat trick in the game where his side won 6-0. Speaking to the press after the match, Ronaldo told them that he was fine and very fit.
The hope that Ronaldo would help Juventus reach European glory isn't going to plan. In February he looked to have the quarterfinals in mind, but Lyon, who were 7th in Ligue 1, took this away with a 1-0 win. Fans reacted by saying that if Ronaldo can't get Juventus to the final then nobody can. An analysis of the game showed that Ronaldo never stuck to his position of left forward and was in fact seen to be all over the pitch. Could this mean a problem with the rest of the Juventus team and the reason Ronaldo seems so frustrated?
Ronaldo helped Juventus to their ninth consecutive Serie A win and has seemed to confirm his intention to remain with the club for the 2020/21 campaign. He scored a total of 31 goals in Serie A in the 2019/2020 season. France Football has however come out and said that Ronaldo had considered leaving Juventus before the coronavirus struck and that he wanted to join Paris Saint-Germain to join up with Neymar and Mbappe. Whatever happens, fans are sure to be keeping a close eye on the 35 year old and what he plans to do. In the meantime, if you are struggling with the restrictions on football matches due to the coronavirus pandemic be sure to check out the best UK online casinos with live dealer sections so you can try out Live Football Studio and chat about your love of the game while being in with the chance to win some real money too.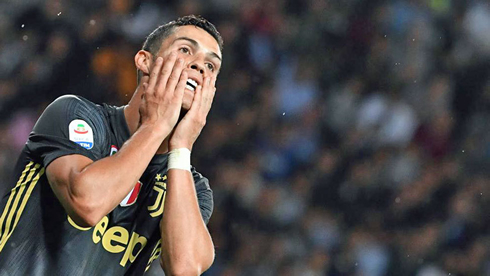 Cristiano Ronaldo next game for Juventus in the Serie A is on September 20, against Sampdoria. You can watch Juventus vs Sampdoria, Shamrock Rovers vs AC Milan, Barça vs Girona, Everton vs Salford City, Lokomotiv vs Tottenham, and PSG vs Metz, all matches provided from our footy soccer game pages.
Juventus next game:
Juventus vs Sampdoria kick-off time (20-09-2020):
Beijing (China) | UTC/GMT+8: 02:45
Jakarta (Indonesia) | UTC/GMT+7: 01:45
India (New Delhi) | UTC/GMT+5.30: 00:15
Italy (Turin) | UTC/GMT+2: 20:45
Spain (Madrid) | UTC/GMT+2: 20:45
Portugal and England (Lisbon/London) | UTC/GMT+1: 19:45
Rio de Janeiro (Brazil) | UTC/GMT-3: 15:45
New York (United States) | UTC/GMT-4: 14:45
Los Angeles (United States) | UTC/GMT-7: 11:45
Sources: ronaldo7.net / juventus.com / espn.com