11.09.2020 » Has the digital age changed the fan perspective on Cristiano Ronaldo?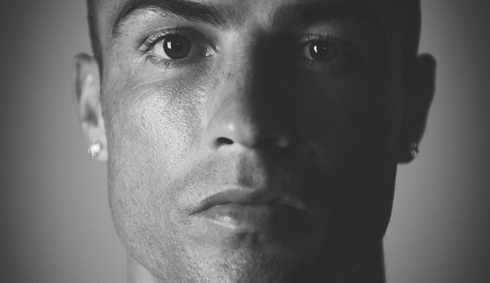 What impact did social media had on Cristiano Ronaldo so far? Would he have gained the same fan base if he had been born a decade earlier? How has Ronaldo capitalized on everything the digital age has to offer?


Throughout his glittering playing career, Portuguese forward Cristiano Ronaldo has won practically every honour in football. The statistics are super-impressive. Five Ballons d'Or (Golden Balls), the most prestigious award for any individual footballer. Four European Golden Shoes (presented to the top scorer in Europe's top divisions.) Seven league championships. Five Champions League titles, not to mention the record for the most goals in the UEFA Champions League's history. When he signed to his most recent club, Juventus, his transfer fee of 112 million Euros was an Italian record.
Cristiano Ronaldo - The social media King:
---
Social media popularity
How did this unassuming young sportsman from the tiny island of Madeira, population circa 300.000, rise to command Facebook's largest personal fanbase? This is down to a combination of factors. He is widely regarded as one of the world's greatest all-time footballers. But his off-the-field activities and philanthropy have bestowed an iconic status far beyond any of his peers.
The fact that a major portion of Ronaldo's career has unfolded under the full scrutiny of the digital age is the main reason for his enduring fame. The Internet is now embedded in so many aspects of 21st-century life, from work to scientific research to finance to politics, and countless other areas. It has also become integral to our love lives, with more and more individuals signing up to online dating outlets.
There has never been any shortage of girls looking for hookups with strong, athletic, and rich young men, whether their chosen field was sport, pop music, or the movies. Many of Ronaldo's fans are undoubtedly males who idolize his ability to run rings around opponents before rifling an inch-perfect shot into the roof of the opponents' net. But many more admirers will be interested in studying his muscular form and cool poise while he is tormenting defenders. So many young female fans of Sporting Lisbon, Manchester United, Real Madrid, and Juventus, will have posters of him adorning their bedroom walls alongside favorite popstars.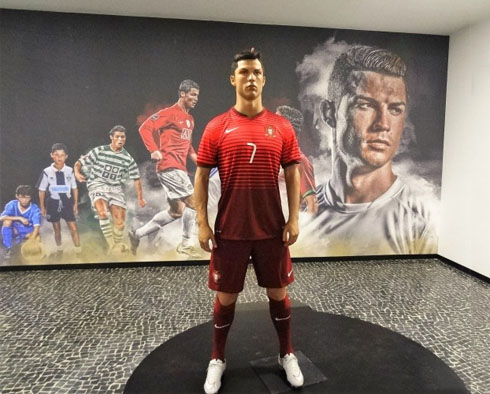 ---
Non-football career
Away from football, he has been enlisted as the sponsor for countless products, from sports attire to soft drinks, financial services to video games. But the activity that has transformed his fanbase from millions to billions is his strong online presence. The combined followers for his Facebook, Instagram, and Twitter accounts are somewhere in the region of 400 million. That's more than the entire population of the USA! Why is he such an iconic and popular figure? That's a pretty straightforward question to answer. His sporting prowess is legendary, drawing enthusiastic fans from every country, and of all genders and sexual orientations.
He manages to combine athleticism, handsome features, and brooding Latino magnetism. This is then coupled with a sensitive side – he has donated a sizeable part of his lucrative income to numerous charities, including initiatives to steer children away from HIV, malaria, drug addiction, and obesity, as well as making huge donations to worldwide disaster appeals. The 2015 Nepal earthquake relief fund received £5 million from him, while he also donated considerable sums to charities helping victims of the 2004 Indian Ocean Tsunami.
---
Following their icon online
Celebrity players from a bygone age, such as Pele, Puskas, Johan Cruyff, George Best, or Michel Platini, would have received thousands of fan letters over their careers. Ronaldo will undoubtedly receive as many emails and messages over a couple of days.
Visual platforms such as Instagram, where Ronaldo's skills can be portrayed in all their glory in 2D and 3D images, are even more accessible to fans. The fact that he was born in 1985 meant his blossoming career coincided with the advent of social media.
Cristiano Ronaldo next game for Juventus in the Serie A is on September 20, against Sampdoria. You can watch Juventus vs Sampdoria, West Ham vs Newcastle, Barça vs Gimnastic, Liverpool vs Leeds United, Fulham vs Arsenal, and Crystal Palace vs Southampton, all matches provided from our live soccer game pages.
Juventus next game:
Juventus vs Sampdoria kick-off time (20-09-2020):
Beijing (China) | UTC/GMT+8: 02:45
Jakarta (Indonesia) | UTC/GMT+7: 01:45
India (New Delhi) | UTC/GMT+5.30: 00:15
Italy (Turin) | UTC/GMT+2: 20:45
Spain (Madrid) | UTC/GMT+2: 20:45
Portugal and England (Lisbon/London) | UTC/GMT+1: 19:45
Rio de Janeiro (Brazil) | UTC/GMT-3: 15:45
New York (United States) | UTC/GMT-4: 14:45
Los Angeles (United States) | UTC/GMT-7: 11:45
Sources: ronaldo7.net / goal.com / forbes.com