30.08.2020 » Has Ronaldo been living with tendinosis since 2014?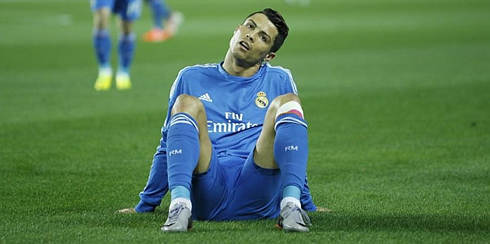 Ronaldo has managed to stay away from serious injuries throughout his career, but one of his worst moments took place in 2014, when he was diagnosed with a tendinosis that almost made him miss the 2014 FIFA World Cup, hosted in Brazil.


Those of us who have been following Cristiano Ronaldo throughout his long and successful career will well remember the troublesome injury he suffered back in 2014 that threatened to rule him out of that year's World Cup in Brazil. Far from being consigned to the pages of history, it has emerged that the tendinosis he was suffering from back then has never left him. On the contrary, the condition is getting progressively worse. The report comes from a Twitter thread that has been reproduced across numerous news websites over recent days.
Cristiano Ronaldo - Injury concerns in 2014:
---
What is tendinosis?
The tendons that attach muscle to bone are a common source of injury in professional sport, and particularly football. Tendinosis is a condition in which the tendons become damaged through wear and tear. It is common among athletes who have limited downtime between games, meaning the tendons do not get a chance to recover. With Ronaldo typically playing as many as 60 games a year, he is a prime candidate.
It is important to understand that tendinosis is different to the more common tendinitis. The latter can be compared to a strain when the tendons become inflamed. Tendinitis can be effectively treated with CBD cannabis oil or some other natural anti-inflammatory. With tendinosis, it is not so simple.
---
What treatments are available?
This is the big question for Ronaldo. The Twitter thread discussed how he has been working with his physio for six hours every day, just on that troublesome knee. This is on top of his regular training and other commitments.
The problem with tendinosis is that it is a degenerative condition, and there is little that can be done to reverse the underlying problem other than several months rest – something Ronaldo is clearly not prepared to contemplate. Keeping the knee moving helps retain flexibility and stop it from seizing up, which is why he puts so much time into it. However, this is only masking the symptoms. The fact is that every time Ronaldo runs on of exercises that knee, he makes it worse. Inevitably, he will face problems with it in later life when the time finally comes to hang up his boots.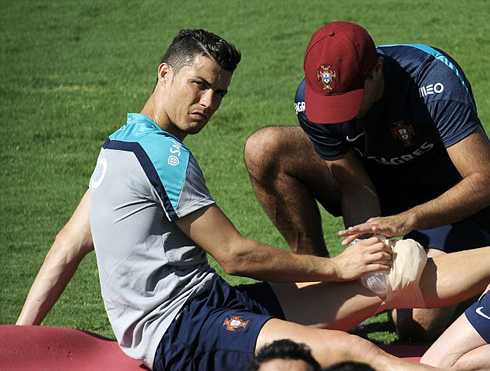 ---
Playing through the pain
Tendinosis does not just damage the tendon, it also weakens the collagen. This is a naturally occurring protein that protects, strengthens and repairs damaged tendons and muscles. The result? Pain, swelling and tenderness whenever Ronaldo uses his knee, and with his punishing schedule, there is nothing anyone can do to reverse the process.
All this puts into perspective just how much football really means to the man from Funchal. Let's be honest, with his fantastic wealth, Ronaldo could have stepped away from the game any time. Yet since developing tendinosis, he has worked harder than ever, and this period has included some of his most memorable achievements.
These include guiding Real Madrid to four Champions League wins and two La Liga victories, plus, of course, taking Juventus to glory in Serie A. There was also the small matter of Portugal's Euro 2016 win and victory in last year's inaugural Nations League. Playing through the pain, it seems certain there are more high-profile wins to come.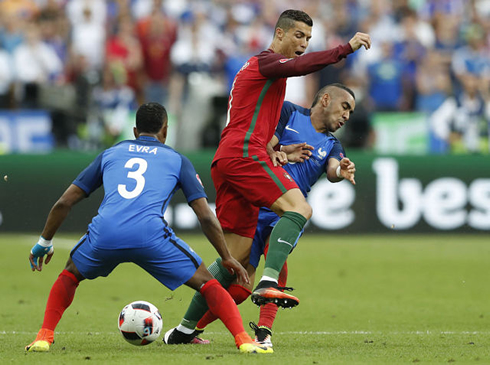 Cristiano Ronaldo next game for Portugal in the UEFA Nations League is on September 5, against Croatia. You can watch Portugal vs Croatia, Denmark vs Belgium, Germany vs Spain, Iceland vs England, Italy vs Bosnia, and Netherlands vs Poland, all matches provided from our football live game pages.
Portugal next game:
Portugal vs Croatia kick-off time (05-09-2020):
Beijing (China) | UTC/GMT+8: 02:45
Jakarta (Indonesia) | UTC/GMT+7: 01:45
India (New Delhi) | UTC/GMT+5.30: 00:15
Italy (Turin) | UTC/GMT+2: 20:45
Spain (Madrid) | UTC/GMT+2: 20:45
Portugal and England (Lisbon/London) | UTC/GMT+1: 19:45
Rio de Janeiro (Brazil) | UTC/GMT-3: 15:45
New York (United States) | UTC/GMT-4: 14:45
Los Angeles (United States) | UTC/GMT-7: 11:45
Sources: ronaldo7.net / firstpost.com / espn.com