29.08.2020 » A Messi vs Ronaldo rivalry in the Premier League. Is it possible?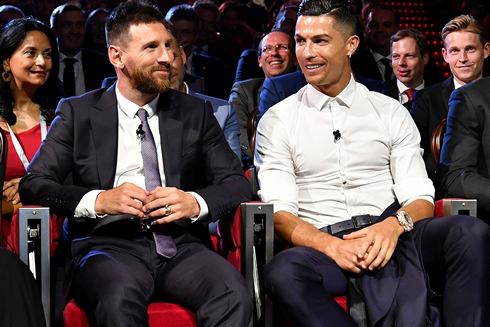 There is no need to introduce Cristiano Ronaldo and Lionel Messi to anyone, even if you're not a football fan. The Messi vs Ronaldo rivalry over the last decade has made their names incredibly popular and recognized by everyone across the world...


Talents like the ones owned by Cristiano Ronaldo and Lionel Messi are extremely rare and after more than a decade shining in the biggest stages, these two players have reached a level that no other athlete in their genration can be compared to. And yet, they still deliver amazing performances to their fans, week in and week out. While Lionel Messi has spent most of his career playing in Spain for FC Barcelona, Ronaldo has been looking for challenges in different leagues, from La Liga, to the Premier League and lastly to the Serie A. Judging by the odds on the betting market for the next Ballon d'Or winner, Ronaldo and Messi are still among the top favorites to win this trophy. However and with so many good candidates out there, who will win the next Ballon d'Or? If you love football and are interested in soccer betting, join Kubet for odds and betting tips.
Cristiano Ronaldo vs Messi - The rivalry:
---
a Messi-Ronaldo rivalry
in the Premier League
Recently, Lionel Messi has decided to leave his long-time club and it is rumored that he will join the Premier League and play for Manchester City. In reaction to these news, Manchester United fans have urged the club to sign Ronaldo from Juventus. Premier League fans around the world would be ecstatic because they would get to see the cracking Manchester derby matches and further installment of this epic rivalry between the greatest footballers of this generation.
Earlier this week, Messi has handed in a transfer request to Barcelona. According to a clause in his contract, he could leave on a free transfer. However, the club says that the clause has expired and therefore, they might need to resolve this matter it in a court of law.
Back to the rumor, will the Argentine superstar join Manchester City? At the moment, no one is sure about that. However, it is believable because City is one of the very few clubs in the world that could afford to buy Messi. In addition, the club has shown interest in bringing the Argentina international to the Premier League once they have an opportunity.
If Messi ends up joining Manchester City, this will be the first time in his career he will be playing outside Spain and in the Premier League. And United fans would not ignore the opportunity to see the Messi-Ronaldo rivalry on their homefield. Ronaldo, on the other hand, has played for Manchester United and left for Real Madrid 11 years ago. And that's when the Messi-Ronaldo rivalry began to grow in La Liga.
---
The Messi-Ronaldo rivalry
in LA Liga
Rivalries between talented players have made football more fun for fans. And the Messi-Ronaldo rivalry is an extremely interesting one. There is no need to talk about how talented they are. Since we are hoping to see this rivalry in the Premier League, let's take a look at some statistics of the two superstars throughout their career.
It was not a coincidence that Real Madrid signed Cristiano Ronaldo when Lionel Messi played for Barcelona. That made their head-to-head matches more exciting to watch. Both the two superstars had amazing performances and broke records while playing in La Liga. You can look at many of their statistics below.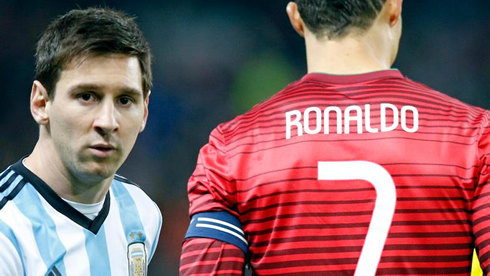 ---
Club goals
Each player has scored more than 630 club goals so far in their career. However, Ronaldo goes ahead as he has scored more than his rival. One of the reasons is because the Portuguese star has played two more seasons than his Argentine nemesis. The Messi-Ronaldo rivalry was probably the most exciting between the 2009-10 and 2014-15 seasons. The two superstars have pushed each other to greater heights during this time. In addition, Ronaldo has scored more goals, but Messi has a higher season average. With that being said, Messi seems to be better at remaining consistent.
---
Club assists
When it comes to scoring, there is no doubt about their talent. Both players are excellent at finishing, however, Messi has more assists than Ronaldo. The Argentine star can create and score many goals at the same time, while Ronaldo is a little bit behind the Barcelona star on that aspect.
---
Champions League and World Cup
In the UEFA Champions League, Ronaldo is the "King", still holding the record of being the all-time leading goalscorer. He had a chance to play in the Champions League for three different clubs: Manchester United, Real Madrid and Juventus. However, Messi is not too far behind. And if he continues to score, he might overtake Ronaldo in this competition.
The two players have one thing in common. They are excellent in their clubs, but they struggle a bit with their national teams. When it comes to the World Cup, they are both considered underperformers. Although Ronaldo has scored more goals in World Cup tournaments, Messi has gone further as Argentina was in the final in 2014. Argentina didn't make it, but Messi still won the Golden Ball in this tournament. On the other hand, Ronaldo only attended a semi-final with Portugal when they were beaten by France in 2006.
---
International stats
Being the greatest footballers for over a decade immediately puts these two legends on a different level. Ronaldo has had 109 international goals while Messi is a long way behind. However, Messi is still the top goalscorer of Argentina and we'll have to wait a long time to see if any player could surpass him.
---
Titles
When it comes to club titles, Messi has won La Liga 10 times with his only-club Barcelona, while Ronaldo has had 7 league titles with three different clubs (Manchester United, Real Madrid and Juventus).
On the international stage, Ronaldo has enjoyed more success than Messi in the Champions League, the European Championship and the UEFA Nations League. Meanwhile, Messi went through 4 unsuccessful Copa America campaigns with Argentina. Also, both players have never had a chance to hold the World Cup title, but Messi has won an Olympic gold medal.
---
Individual awards
Watching Ronaldo and Messi competing for individual awards is one of the most fun things for football fans. These awards have never gotten so much attention like the past decade when these two have taken turns to win.
In 2019, Messi got his sixth Ballon d'Or award, which is far ahead of Ronaldo. Ronaldo has won more UEFA Player of the Year awards, but Messi has won more Player of the Year (league) awards. In addition, Messi has gotten two more European Golden Shoe awards than Ronaldo, who has just been crowned 4 times. And both of them have been on the FIFPro World XI 13 times, which makes us even more confused about who is gonna win in this individual battle. For betting enthusiasts, you can follow Ku Casino to see predict tips and evaluate matches around the world from Kubet bookmaker. Whether you are fans of M10 or CR7, their outstanding talent will be remembered in world football history for many years. Another positive take is that their achievements have not shown signs of stopping.
The Messi-Ronaldo rivalry will always be an interesting topic. And football fans are looking forward to seeing this in the next Premier League season.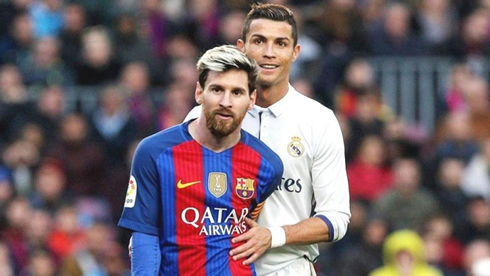 Cristiano Ronaldo next game for Juve in the Serie A is on September 19, against Torino. You can watch Juventus vs Torino, Colombia vs Uruguai, Tottenham vs Birmingham City, Arsenal vs Liverpool, Brazil vs Venezuela, and Argentina vs Paraguay, all matches provided from our live football game pages.
Juventus next game:
Juventus vs Torino kick-off time (19-09-2020):
Beijing (China) | UTC/GMT+8: 03:00
Jakarta (Indonesia) | UTC/GMT+7: 02:00
India (New Delhi) | UTC/GMT+5.30: 00:30
Italy (Turin) | UTC/GMT+2: 21:00
Spain (Madrid) | UTC/GMT+2: 21:00
Portugal and England (Lisbon/London) | UTC/GMT+1: 20:00
Rio de Janeiro (Brazil) | UTC/GMT-3: 16:00
New York (United States) | UTC/GMT-4: 15:00
Los Angeles (United States) | UTC/GMT-7: 12:00
Sources: ronaldo7.net / skysports.com / cbssports.com / goal.com