20.08.2020 » The reasons why Ronaldo would never join Barcelona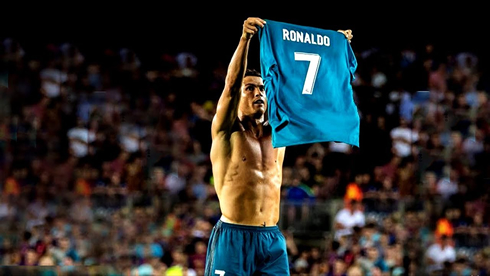 If there's one club in Europe that Ronaldo would certainly avoid joining at all costs, that's FC Barcelona. The Blaugrana have been the Portuguese star's main enemy throughout his 8-year spell with Real Madrid...


Earlier this month, we've seen multiple sports newspapers suggesting that Cristiano Ronaldo could be preparing a shocking move to FC Barcelona, after having completed his second season in Italy, playing for Juventus. The rumors were sparked by a famous football journalist from Spain, Guillem Balagué, who granted an interview to BBC and claimed that Ronaldo was being offered to several top clubs in Europe, including FC Barcelona. For those who like taking risks, this might actually be a good opportunity to explore the world of bitcoin sports betting and try to guess Ronaldo's next move in the transfer market. According to Balagué, Juventus' directors told Ronaldo's agent, Jorge Mendes, that they were not interested in maintaing the Portuguese star in their ranks anymore, as they are determined in reducing the wage bill in order to make room for the upcoming signings.
Cristiano Ronaldo - Destroying Barcelona:
---
Ronaldo would never wear
a Barcelona shirt...
Let's start with a quick fact-checking exercise: Cristiano Ronaldo will turn 36 years old next February and just like any other human being, his physical capabilities will decline every year moving forward. The Portuguese legend is also earning 31 million euros per year, which means that is costing Juventus roughly 60 million euros each season (when 50% taxes are added).
The first reason why Ronaldo would never join Barcelona is an obvious one. The former Real Madrid forward developped a particular hatred for Barça during his journey in the Spanish capital and the last club he would consider joining in his remaining years as a professional footballer is Barcelona. It's almost the same as imagining Lionel Messi leaving Barça and joining Real Madrid. Some things are just not meant to happen...
Cristiano Ronaldo loves being in the center of the spotlight and even though Lionel Messi's future in Barcelona is surprisingly being questioned following the humiliating 8-2 defeat against Bayern Munich, the Argentine player will most likely stay at the club. No other player in the world will be able to relegate Messi to a secondary role in his own team and we all remember what happened with Neymar and why he decided to leave the club in the summer of 2017.
---
A matter of resentment...
Cristiano Ronaldo still has several records in his mind that he wants to break and joining Barcelona wouldn't allow him to accomplish them. The 35-year old forward still has the desire to win the Champions League for the Vecchia Signora and after that, eventually winning another big league in Europe. Since he already won the Spanish League for Real Madrid, that could mean his next move could be to a club like PSG or even Bayern Munich, as those are the only two big leagues he still hasn't won...
In the summer of 2018 and just a few days before his transfer move from Real Madrid to Juventus was officially announced, Cristiano Ronaldo agreed to pay 19 million euros to the Spanish tax authorities in order to avoid a jail sentence in Spain. The Portuguese star was being accused of being involved in a tax evasion scheme related to his image rights during 2010 and 2014 and even though he believed he was innocent, he ended up making a settlement with Spanish authorities. This obviously made Ronaldo very angry and it has been pointed by many football experts that it was one of the reasons why he decided to leave Spain and Real Madrid in the first place. It's also a valid argument to justify why he would never return to a country who has treated him so badly in the courts.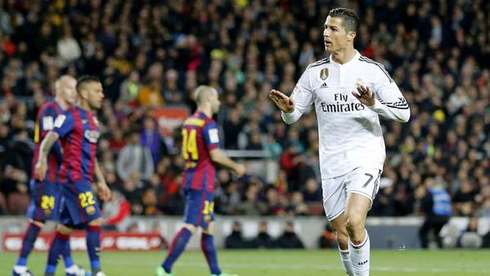 Cristiano Ronaldo next game for Juventus in the Serie A is on September 19, against Torino. You can watch Juventus vs Torino, Colombia vs Uruguai, Sevilla vs Inter, PSG vs Bayern Munich, Brazil vs Venezuela, and Argentina vs Paraguay, all matches provided from our footy and soccer game pages.
Juventus next game:
Juventus vs Torino kick-off time (19-09-2020):
Beijing (China) | UTC/GMT+8: 03:00
Jakarta (Indonesia) | UTC/GMT+7: 02:00
India (New Delhi) | UTC/GMT+5.30: 00:30
Italy (Turin) | UTC/GMT+2: 21:00
Spain (Madrid) | UTC/GMT+2: 21:00
Portugal and England (Lisbon/London) | UTC/GMT+1: 20:00
Rio de Janeiro (Brazil) | UTC/GMT-3: 16:00
New York (United States) | UTC/GMT-4: 15:00
Los Angeles (United States) | UTC/GMT-7: 12:00
Sources: ronaldo7.net / insider.com / reuters.com / nytimes.com