06.08.2020 » Can Ronaldo lead Juventus to a long-desired Champions League title?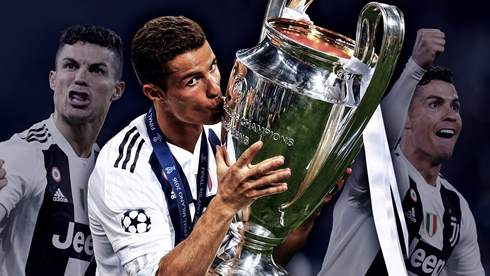 The Champions League is here, however, not as we normally know it. Having twelve teams, eleven games along with a World Cup-mode last eight; the league will have seven direct knockout ties within the gap of twelve days at two places in Lisbon, Portugal, to choose the winners who will be crowned the new European champions.


As a result of the COVID-19 pandemic, the 2019-20 UEFA Champions League was forced to be postponed in March with half of the Round-of-16 still to be finished. UEFA has therefore decided to compress the competition to a new set-up, and conduct this campaign to its season finale in a single country, with the title decision scheduled for Aug. 23, at Benfica's Estadio da Luz. However, with every club remaining to have to triumph over many challenges to be where they are, all eyes will be on the Portuguese megastar, Cristiano Ronaldo. The majority are anxious about the superstar as he leads the Juventus's charge for European glory this year.
Cristiano Ronaldo - 35 years old:
---
A bold bet...
After having two defeats in the European tournament finals - one to Real Madrid and the other to FC Barcelona, in 2015 and 2017 respectively, the Bianconeri came with a decision that it was the right time to move a step further. This has sent shocking waves across the world by wooing Cristiano Ronaldo to Turin in order to increase their likelihood of winning the Champions League title.
The experimentation did not turn out with the wanted result last time. The Italian champs were defeated hands down from the match by a youthful Ajax side at the quarter-finals. But can Cristiano Ronaldo finally lead Juventus to their long-desired Champions League title? Yes, this is because Ronaldo continues to be determined like never ever to raise the Bianconeri to the top of European football. Here are several reasons why Ronaldo can, at last, get the job completed this time. Be sure to check out these new UK bookmakers' online betting sites as well to explore the best odds for the upcoming Champions League clashes in August. As the final Champions League matches are the highlight of each season in football, many bookmakers offer some lucrative betting odds to all punters. Let's see what they will have in store for Juventus' return match against Olympique Lyon on August 7 - but for now, let's dive into the aforementioned reasons why Ronaldo can lead the Bianconeri to glory this time.
---
He is peaking at the correct time
Cristiano had an unhurried start to this season, experiencing a plunge in his scoring charts, as Juventus got off the ground in their defence of the Serie A title. He has, however, taken his match to another rank by the time we entered into 2020, with sparkling performances as well as punishing the opponent defences at each given chance. Following Ronaldo's 21 goals and 8 assists from the 31 Serie A appearances last season, being at the Old Lady allowed him to earn a Serie A MVP prize in his first year in Italy. This season, he already managed to score 20 goals in 20 games in the Italian summit flight, which includes 15 in his most recent ten games. He has truly peaked at the perfect time for the Juventus, and this comes as an enormous boost to Juventus' hopes in the Champions League...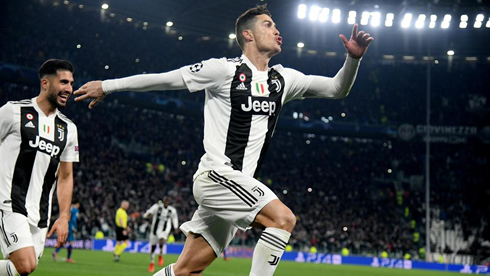 ---
New coach, a new system
Even though Cristiano Ronaldo has established his rank by scoring all four goals that the Bianconeri recorded during the knockout chapter in the competition since he arrived to Italy, the club, in due course, fell once they met with Ajax at the quarter-finals notwithstanding him getting at the back of the net with both legs of the tie. The 2018-2019 campaign definitely didn't become as successful as they wished and had hoped for.
All fingers got pointed at the manager Massimiliano Allegri, as if he had failed and thus costing the team. The former Chelsea manager Maurizio Sarri is now in charge of the affairs this season. Therefore, his experience and tactics are also perceived to get the best from Ronaldo at the Ballon d'Or. Ronaldo, 5-time winner, has already scored 35 goals for Juventus in all of their games this season. He also has two goals in the Champions League, but this isn't a great deal nor a matter of concern as the competition is now approaching its decisives stages. Whereby, he has shown his status as he is likely to score several goals in the coming days.
---
His legacy
Ronaldo has always left his footprints in every place that he goes to. This is because he does incredible things and sets new records that always keep his name in the limelight for a very long time. When he was in Manchester united, he did the same, as well as when he was a Real Madrid player. This isn't a secret since his main task at the Allianz Stadium is to make Juventus return to its glory in the European football. This is a task that he has to fulfil and it's especially difficult because he has so many critics that underestimate his performances. Whenever his detractors get a chance to criticize him, they don't think twice. He has a positive obsession with success and his desire to succeed has always helped the clubs he has played for and it's now time for Juventus to capitalize on that and go after the Champions League title.
Whenever Ronaldo sets his target, he has to get it as he never gives up at any moment. For instance, a few years ago and against all odds, he made sure he had tied Lionel Messi by winning the 2017 Ballon d'Or. This could have only been accomplished because Ronaldo never ceases chasing his dreams and he poses to everyone as a true example of resilience. In the event, Ronaldo does succeed at leading the Bianconeri to Champions League glory, he would tie Seedorf's record for having won the the Champions League title with three different clubs. Also, if he reaches the competition's final this year and manages to get his name on the scoresheet, Ronaldo would be the only player to have scored goals in four Champion League finals.
Ronaldo is better known as record-breaker phenom and this is the biggest motivation for Juventus in the weeks ahead. In doing so, Ronaldo strengthens his fame and stands as a legend in the game by offering a fantastic record to every club he plays for. This season, Ronaldo can very well surprise us all once again and he loves doing at the biggest stages. He has only goal in mind right now and that's leading Juventus to their long-desired Champions League title.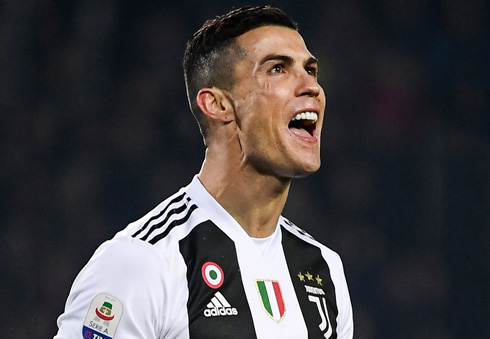 Cristiano Ronaldo next game for Juventus in the UEFA Champions League is on August 7, against Olympique Lyon. You can watch Juventus vs Lyon, Manchester City vs Real Madrid, Sevilla vs AS Roma, Bayern Munich vs Chelsea, Wolverhampton vs Olympiacos, and Bayer Leverkusen vs Rangers, all matches provided from our live football game pages.
Juventus next game:
Juventus vs Lyon kick-off time (07-08-2020):
Beijing (China) | UTC/GMT+8: 03:00
Jakarta (Indonesia) | UTC/GMT+7: 02:00
India (New Delhi) | UTC/GMT+5.30: 00:30
Italy (Turin) | UTC/GMT+2: 21:00
Spain (Madrid) | UTC/GMT+2: 21:00
Portugal and England (Lisbon/London) | UTC/GMT+1: 20:00
Rio de Janeiro (Brazil) | UTC/GMT-3: 16:00
New York (United States) | UTC/GMT-4: 15:00
Los Angeles (United States) | UTC/GMT-7: 12:00
Sources: ronaldo7.net / uefa.com / sportbible.com / fcbarcelona.com