27.07.2020 » Ronaldo lawyers file motion to dismiss Palms Casino rape case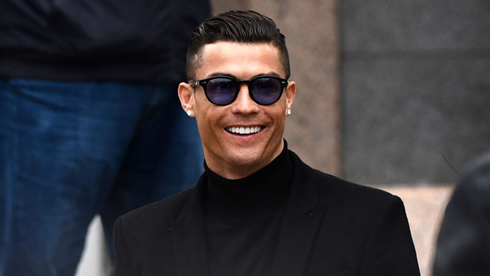 Cristiano Ronaldo has been totally focused in helping Juventus wrapping up another Serie A title over the past months, but off the pitch, his lawyers have been quite active in trying to dismiss his rape case, or even come to another agreement with Kathryn Mayorga.


Lawyers for soccer superstar, Cristiano Ronaldo, recently filed a motion in a U.S. court seeking to either dismiss or order an out-of-court mediation for a rape case leveled against him. The case filed by Nevada woman, Kathryn Mayorga, accuses the superstar of allegedly raping her in Palm Hotel and Casino in the summer of 2009, back when Ronaldo was about to complete his transfer move from Manchester United to Real Madrid. There was no immediate response from accuser's attorneys regarding the two motions filed in court. Two motions filed by Cristiano's lawyers are due to a confidentiality agreement and a $375,000 payment entered between the superstar and his accuser...
Cristiano Ronaldo - Dreams:
---
A motion filed by soccer superstar lawyers in October 2019
Peter Christiansen, Ronaldo's lawyer in Vegas, says that his client, Mr. Ronaldo, maintains that the encounter between him and Ms. Mayorga was consensual. Mayorga, a former model and school teacher claims that the now Serie A player attacked and sodomized her in his Palm Hotel and Casino suite in 2009.
Mr. Christiansen filed a first motion for dismissal of case before a Nevada judge. Another accompanying document filed before a U.S. district court on the same day requests the judge to order an out-of-court settlement of the lawsuit. Mayorga accuses in her filed lawsuit that Ronaldo conspired, defamed, coerced, and breached their contract.
Attorney's representing the accuser intend to void a 2010 confidentiality agreement entered between their client and Ronaldo's camp. They also want to collect a minimum of $200,000 from the soccer star.
They claim Ronaldo and his associates breached their confidentiality agreement by leaking it to European papers in 2017. Now, that's quite an expensive affair considering that you can earn the highest payout from an online casino in real money in the comfort of your home.
---
Hacking claims
Lawyers representing Ronaldo say that confidentiality agreement leaked as part of electronic data lost to cybercriminals. The stolen information found its way into the hands of journalists after these criminals sold it, claim the lawyers.
In her lawsuit, Ms. Mayorga says that she met the soccer player in a Las Vegas nightclub and later retired to his Palms Hotel and Casino hotel suite along with other individuals. It's here that she claims he assaulted her in her bedroom.
Again, if you love online casinos, look here for Best Online Gambling Sites in Pennsylvania. There is no risk of hacking or losing money. It's as safe as you can imagine.
And if you still worry about your privacy, no account casino is ideal for players who want to play slots for real money without needing an account.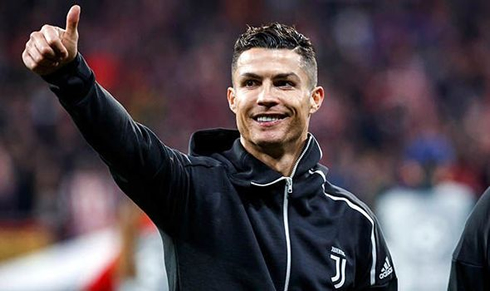 ---
Mental trauma and "hush-money" deal
Ronaldo's lawyers claim that settlement they entered with Ms. Mayorga was not an admission of guilt. They say that it was only a client following his counsels' advice to end outrageous accusations leveled against him. The alleged victim's lawsuit says that she did not press charges at the time due to psychological trauma and fear of being humiliated publicly.
She goes ahead to assert that Ronaldo's team "coerced" her into signing the confidentiality deal and agreeing to take $375,000 so that she could not pursue charges.
Her attorneys argue that this move aimed to derail police investigations and that after a doctor diagnosed her with post-traumatic stress disorder, she was not in an emotional or legal position to enter into confidentiality agreement or take hush money.
---
No charges filed by the police
According to Mayorga's lawyers, she went through a medical examination immediately after the summer of 2009 attack. The examination that collected DNA evidence did not amount too much after Las Vegas police closed investigations on grounds that she neither identified her attacker by name nor mention where the incident took place.
The case that was recently re-investigated by Las Vegas police, who did not bring forward sufficient evidence to take the decade-old case to trial, according to the Clark County district attorney's office.
---
Ronaldo lawyers succeed against the accuser
In November of 2019, Ronaldo's lawyers succeeded in the lawsuit filed against their client by former Nevada model and school teacher, Kathryn Mayorga.
Judge Daniel Albregts, a U.S. District Court magistrate, ruled that Mayorga's attorneys will have to go to a higher court if they wanted to get more settlement money or have a private arbitration. He agrees with the soccer star's lawyer's that the records of the case should remain sealed for now.
Cristiano Ronaldo next game for Juventus in the Serie A is on July 29, against Cagliari. You can watch Cagliari vs Juventus, Parma vs Atalanta, Inter Milan vs Napoli, Man United vs LASK, Arsenal vs Chelsea, and Bayern Munchen vs Marseille, all matches provided from our football live game pages.
Juventus next game:
Cagliari vs Juventus kick-off time (29-07-2020):
Beijing (China) | UTC/GMT+8: 02:45
Jakarta (Indonesia) | UTC/GMT+7: 02:45
India (New Delhi) | UTC/GMT+5.30: 01:15
Italy (Turin) | UTC/GMT+2: 21:45
Spain (Madrid) | UTC/GMT+2: 21:45
Portugal and England (Lisbon/London) | UTC/GMT+1: 20:45
Rio de Janeiro (Brazil) | UTC/GMT-3: 16:45
New York (United States) | UTC/GMT-4: 15:45
Los Angeles (United States) | UTC/GMT-7: 12:45
Sources: ronaldo7.net / the-sun.com / spiegel.de