17.07.2020 » Why Cristiano Ronaldo is the ultimate superstar of sports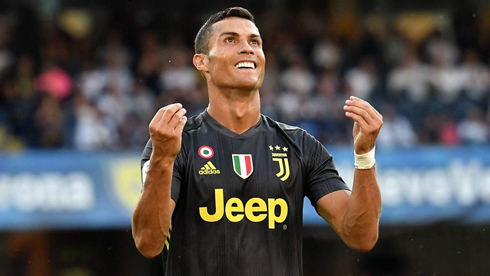 Cristiano Ronaldo has been building a true legacy since the first time he stepped onto a football pitch, many years ago. The Portuguese superstar has somehow revolutionised the way we look at this game and proved everyone that it is possible to play at the top level throughout an entire career...


When people are debating the greatest footballer of the current era, there are only really two names that come under serious consideration for this title. Lionel Messi and Cristiano Ronaldo, both winners of 11 Ballon d'Or awards. Messi has spent his whole career at just one club, Barcelona, who happen to be regarded by many as the greatest club side the world has seen. But this surely makes Ronaldo's achievements even more praiseworthy. He has been the driving factor of his teams, Sporting Lisbon, Manchester United, Real Madrid, and now Juventus. If Messi has been the star player of a gifted 11, Ronaldo has had to work that much harder to shine in a much less-talented ensemble. That's why the Portuguese marksman is a superstar...
Cristiano Ronaldo - Memorable goals:
---
Instant appeal
Ronaldo is the type of rare player who can transform what is essentially a sport involving kicking a ball into something closer to an art form. His ability to turn on the ball, race past opponents, deliver inch-perfect passes or anticipate his opponents' moves often seems to have more in common some fiery and flamboyant Latin dance. This inherent ability has been noticed throughout his career, but his first real break came when he was a mere 18-years-old and playing for Sporting Lisbon. In 2003 they faced Manchester United in a pre-season friendly. United's manager Alex Ferguson was captivated by the young Portuguese player running rings around his defenders. The United players insisted that Ferguson should go all out to sign 'the kid' from Lisbon, which he did shortly afterward.
---
Ambition
Although Ronaldo was Portuguese – born on the island of Madeira – his life-long ambition had been to play for Real Madrid. After six successful years in the north of England, he was signed by the Spanish giants for £80 million, what was then a world record. 80,000 spectators turned up at the Santiago Bernabéu just to watch the official signing! He went on to score in each of his first four games wearing the club's famous all-white strip, the first Real Madrid player to do so.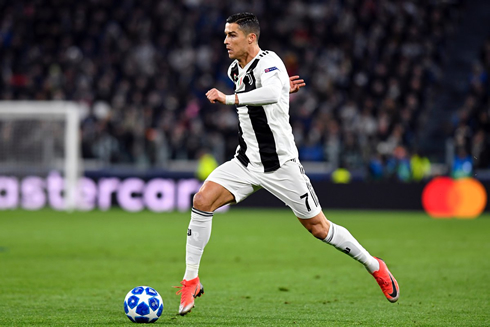 ---
Confidence
For a sportsman to attain superstar status, there must be more to his game than simply being good at it. Like all footballing greats, Ronaldo basks in the adulation of his fans, frequently playing up to them. In 2012, the rivalry between Barcelona and Real Madrid for the Spanish championship – La Liga – had gone to the wire. Towards the end of the game, Ronaldo latched onto an inch-perfect through ball from Mesut Ozil to drive the ball home and send the silverware to Madrid. His characteristic showmanship came to the fore. While tens of thousands booed and jeered inside the cauldron of Barcelona's Camp Nou, Ronaldo waved his arms, advising them all to calm down.
Confidence or sheer arrogance? Perhaps a little bit of both. You suspect that if Ronaldo hadn't spent his superstar life being linked to supermodels and was a single guy, he wouldn't even bother competing with all the other singles looking for dates in flashy nightclubs. He'd relax by a pool in his designer shades, cool drink to hand, smart device resting in his lap, checking out the latest online dating websites. And such is the universal appeal of these outlets, whether you're a rich footballer or not, it sure is a convenient way to find a partner.
---
Ultimate superstar
Football is the most widely watched sport in the world, so a football superstar transcends any icon of basketball, tennis, American football, or rugby. Elite performers in those sports might win a place in the hearts of their followers, but when there are close to a billion watching (the audience for the 2018 World Cup Finals) then any individual keeping the crowds enthralled is truly the ultimate superstar of sports.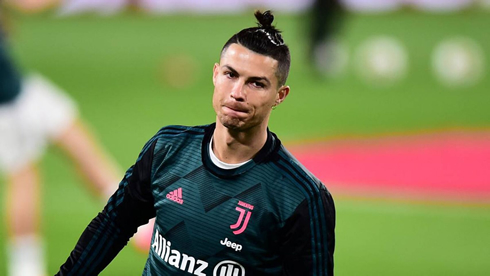 Cristiano Ronaldo next game for Juventus in the Serie A is on July 20, against Lazio. You can watch Juventus vs Lazio, Real Madrid vs Villarreal, Barcelona vs Osasuna, Crystal Palace vs Manchester United, Leicester City vs Sheffield United, and SPAL vs Inter, all matches provided from our streaming live game pages.
Juventus next game:
Juventus vs Lazio kick-off time (20-07-2020):
Beijing (China) | UTC/GMT+8: 03:45
Jakarta (Indonesia) | UTC/GMT+7: 02:45
India (New Delhi) | UTC/GMT+5.30: 01:15
Italy (Turin) | UTC/GMT+2: 21:45
Spain (Madrid) | UTC/GMT+2: 21:45
Portugal and England (Lisbon/London) | UTC/GMT+1: 20:45
Rio de Janeiro (Brazil) | UTC/GMT-3: 16:45
New York (United States) | UTC/GMT-4: 15:45
Los Angeles (United States) | UTC/GMT-7: 12:45
Sources: ronaldo7.net / goal.com / theguardian.com