12.07.2020 » Cristiano Ronaldo gets closer to winning the Golden Shoe award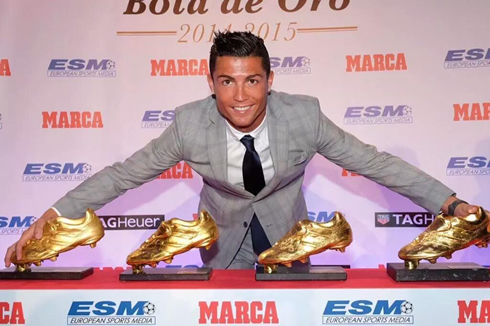 All of a sudden, it seems like Ronaldo is back on the race for the Golden Shoe award, after scoring 7 goals in his last 6 league fixtures and reaching a total of 28 goals in the league so far. With 6 games left in the Serie A, everything can still happen...


A few weeks ago, it was hard to believe Ronaldo could still get his name involved in the Golden Shoe award discussion. In the beginning of June, by the time football made its return in every corner of Europe, Ronaldo had 21 goals scored in the Serie A and was sitting 5 goals behind Ciro Immobile on the top of the league's scoring charts. It would have been a serious gamble to have made a bet on Ronaldo finishing as the league's top scorer at the time, almost as risky as playing the roulette on Nettikasinot. In any case, Immobile is not the only man Ronaldo is chasing since Bayern Munich's Robert Lewandowski finished his Bundesliga campaign with 34 goals and he's actually the one leading the race for the Golden Shoe award. On the positive perspective, the Polish forward isn't going to play more league fixtures this season since the Bundesliga has already ended, which means Ronaldo (and eventually Immobile) still have 6 fixtures left to catch Lewandowski. At the moment, Ronaldo has 28 league goals, while Immobile has 29...
Cristiano Ronaldo - Destroying opponents in 2020:
---
Once again, Ronaldo Never gives up...
In his last 19 games in the Serie A, Ronaldo has scored 23 goals. On the other hand, in his first 13 league games, Ronaldo only bagged 6 goals. The contrast in these numbers is out there for everyone to see and just like in many of his previous campaigns, Ronaldo has actually improved his numbers in the second half of the season.
The Portuguese forward already won the Golden Shoe award in 4 different occasions throughout his career, the first one when he was still playing for Manchester United in the 2007-08 season, and the other three with Real Madrid, in 2010-11, 2013-14 and 2014-15. If he wins it again this year, he'll get his 5th trophy of this kind and he'll be cutting the distance to Lionel Messi, who still leads the all-time charts with 6 Golden Shoes earned as a Barcelona player.
If Ronaldo does win the Golden Shoe award this season, not only it would mean the Portuguese superstar would finish the season on the top of the Serie A top goalscorers for the first time in his career, but it would also be the first time a Bianconeri player takes home this much-coveted individual award. In fact and if it happens, it would be only the 3rd time a Serie A player manages to outscore everyone else in the other European leagues...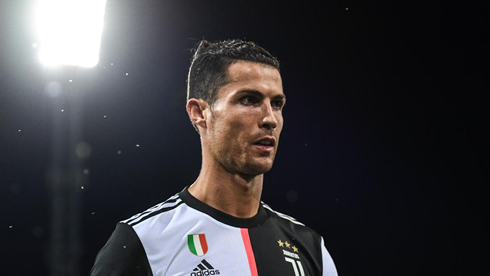 ---
The best way to respond to a goalscoring drought...
It all started on December of 2019, in a Juventus home game against Sassuolo. Ronaldo was on a goal drought of 5 games ahead of this clash and his second-half goal in this game seems to have "opened the ketchup bottle" for the rest of the season. The Portuguese forward has been unstoppable since then and goals just didn't stop coming for him...
The chances that Ronaldo will win the Serie A topscorer award as well as the Golden Shoe award are actually more favorable than it may look at first. The 35-year old forward needs cancel a 6-goal deficit to Lewandowski and he has exactly 6 games in his agenda to do that. With Juventus holding a 8-point advantage over second-placed Lazio, it's highly likely that the Bianconeri will become champions with at least a couple fixtures left in their schedule, which means that then entire focus for their last games could be put on helping Ronaldo scoring as many goals as possible and earning the Golden Shoe award. But who knows, maybe CR7 will bag a hat-trick here and there in the upcoming weeks and make everything look easier for all us, mere mortals...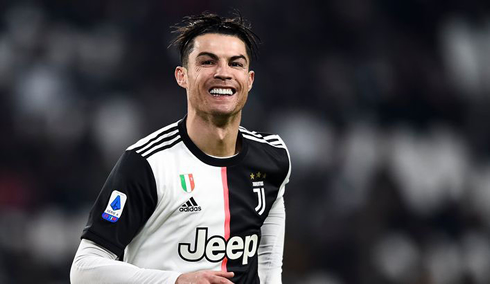 Cristiano Ronaldo next game for Juventus in the Serie A is on July 15, against Sassuolo. You can watch Sassuolo vs Juventus, Granada vs Real Madrid, AC Milan vs Parma, Manchester United vs Southampton, Chelsea vs Norwich City, and Inter vs Torino, all matches provided from our soccer and football live game pages.
Juventus next game:
Juventus vs Sassuolo kick-off time (15-07-2020):
Beijing (China) | UTC/GMT+8: 03:45
Jakarta (Indonesia) | UTC/GMT+7: 02:45
India (New Delhi) | UTC/GMT+5.30: 01:15
Italy (Turin) | UTC/GMT+2: 21:45
Spain (Madrid) | UTC/GMT+2: 21:45
Portugal and England (Lisbon/London) | UTC/GMT+1: 20:45
Rio de Janeiro (Brazil) | UTC/GMT-3: 16:45
New York (United States) | UTC/GMT-4: 15:45
Los Angeles (United States) | UTC/GMT-7: 12:45
Sources: ronaldo7.net / uefa.com / transfermarkt.com / espn.com