02.07.2020 » Can Ronaldo still win the Champions League for Juventus?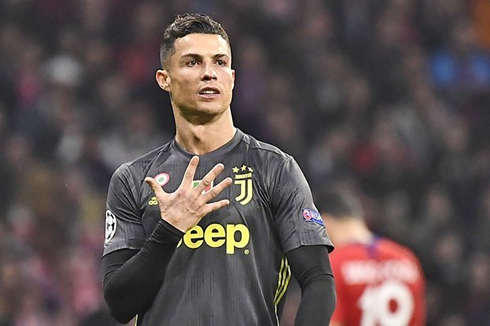 The Champions League dream is revived every year, even when circumstances point in a different direction. One of Ronaldo's main objectives since he landed in Italy is precisely to win the UCL for Juventus and that's something he can still achieve this summer...


As we draw closer and closer to the World Cup, there is so much hanging in the balance. We are approximately halfway through the 4-year cycle and waiting to see who comes up on the top rosters for each of the 6 major continental confederations. Right now, the UEFA Champions League is raging through, playing at furious speeds to keep the momentum alive during uncertain times. At the top of that list is some of our favorite football clubs. But the question that is looming on everybody's mind is: is Cristiano Ronaldo going to pull off his greatest victory yet with Juventus? A lot of doubters are going around the internet. Here's why they're wrong.
Cristiano Ronaldo - Motivational video:
---
Physical dominance
Ronaldo is extremely versatile in the attack. There are so many roles he can play with his one position. It's extremely impressive. It's part of the reason why he's held to the esteem that he is. Nothing has changed this year. Just look at the numbers he gets on SBOBET, the premier online betting avenue for Southeast Asia. He can play either as the wing, main, or supporting striker. People want to talk about his age, but really that isn't much of a thing. He has a lot of miles on him, sure, but he has an impeccable recovery program from the best in the world. He's 35 but he's a bit like LeBron James in that his career highlights don't take from his dominance on the field. He is still highly physical and age isn't much of a factor yet.
---
A lot of support
Supporting attack at Juventus is equally as ferocious. Paulo Dybala can easily sag off with a 4-3-1-2 formation with Higuain, and Ronaldo upfront of goal. Sometimes Juventus likes to push up one flank of the pitch to create space for attacking midfielders or wingers like Cuadrado. This mastery in the offense has carried them to one of the top teams in the league. They also have formidable back lines and midfield. You have plenty of experienced world-class players in midfield, and defense in Matuidi. This combination, again, puts them in the top 5 for sure.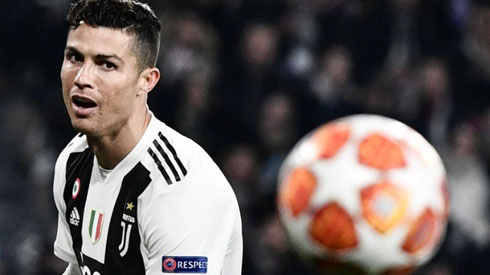 ---
Crown up for grabs
Liverpool currently holds the chalice as the reigning champions of Europe, but they're losing their grip. Ask anybody in your local pub, they're not even in the competition anymore. The rest of the teams smell blood. The top two Spanish teams, Real Madrid, and Barcelona are also not showing their flashes of brilliance. There's no more spark to the other top contender. This puts Juventus at a wonderfully advantageous position. Injuries are the bane of any athlete, but seeing as the boogeymen of the league have been exposed as much easier to deal with than previously thought, there shouldn't be a problem.
Football can go either way. There are so many ins and outs in the hours one spends on the field. There are injuries, cards, suspensions, and even pandemics. Only time will tell who will come out on top. But if you look at the numbers and take the massive scoring capabilities of Juventus, with Ronaldo at the helm, they stand a great chance...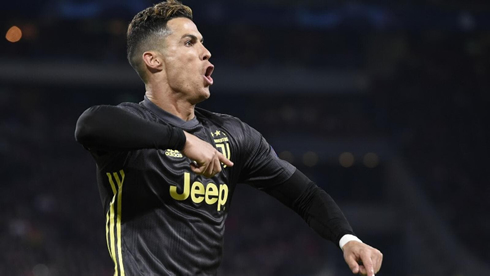 Cristiano Ronaldo next game for Juventus in the Serie A is on July 4, against Torino. You can watch Juve vs Torino, Real Madrid vs Getafe, SPAL vs AC Milan, West Ham vs Chelsea, Arsenal vs Norwich City, and Internazionale vs Brescia, all matches provided from our live foottball and streaming game pages.
Juventus next game:
Juventus vs Torino kick-off time (04-07-2020):
Beijing (China) | UTC/GMT+8: 23:15
Jakarta (Indonesia) | UTC/GMT+7: 22:15
India (New Delhi) | UTC/GMT+5.30: 20:45
Italy (Turin) | UTC/GMT+2: 17:15
Spain (Madrid) | UTC/GMT+2: 17:15
Portugal and England (Lisbon/London) | UTC/GMT+1: 16:15
Rio de Janeiro (Brazil) | UTC/GMT-3: 12:15
New York (United States) | UTC/GMT-4: 11:15
Los Angeles (United States) | UTC/GMT-7: 08:15
Sources: ronaldo7.net / givemesport.com / transfermarkt.com