01.07.2020 » Is Ronaldo retiring in 2022?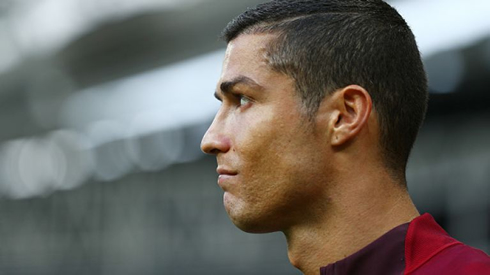 Over the last few years, a lot of people have speculated about when Ronaldo was going to hang up his boots and retire from football. The truth is, no one really knows, but there are several hints that suggest that it could happen in around 2 years from now...


It's been a long journey for Cristiano Ronaldo so far, as the Portuguese kicked off his professional career in 2002, back in the days where he still played in his home country, Portugal, representing Sporting CP. Since then, the Portuguese has had the opportunity to experience 3 different leagues and naturally, he enjoyed success in each one of them. The first stop was Manchester United (2003-2009), followed by Real Madrid (2009-2018) and lastly Juventus (2018-??). Wherever he went, he made sure his name would be attached to the record books and scoring goals just seem to become easier and easier for the Portuguese international. Any online sportsbook knows that and that's why his odds for scoring goals are always the lowest in the market. At the age of 35, we have a strong hunch that we'll be seeing Ronaldo finally stepping off the elite football scene in the summer of 2022 and you can find out why below...
Cristiano Ronaldo - How he changed the world:
---
More records on the horizon...
Throughout his entire career, Ronaldo has made a habit of beating records season after season. It doesn't matter who he plays for, who his teammates are, he always finds a way to win and to leave his mark. And as we all know it, Ronaldo's signature mark is scoring goals.
The Portuguese forward has his eyes on a few more records before hanging up the boots permanently and he'll certainly do everything within his reach to beat them. The first one, is the record for the most hat-tricks in the Champions League. Ronaldo is currently tied with Barcelona's Lionel Messi, as both have scored 8 so far. Considering how old both of them are righ now, one more hat-trick in the competition could very well mean grabbing the top spot for many years to come...
Becoming the first player ever to finish as the top scorer in England, Spain and Italy's main leagues, is definitely also that Ronaldo has in mind. However, in his first season in Italy, the Portuguese superstar finished his Serie A campaign with 21 goals, 5 goals behind Sampdoria's Fabio Quagliarella. This year and even though the race is still open, Ronaldo is doing a lot better in terms of scoring pedigree as he already netted 24 goals with 8 fixtures left to the end of the league, but Lazio's Ciro Immobile is absolutely on fire on the top of the table, with an astonishing 29-goal mark. This most likely means Ronaldo will have to try again in the next couple of years, which also strengthens the idea that he may need 1 or 2 more years to settle this particular challenge.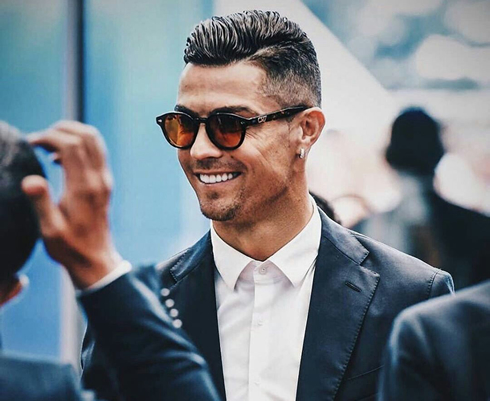 ---
Why is 2022 going to be a key year?
One of the many consequences of the COVID-19 pandemic, was the forced delay of the European Championship that had been scheduled for the summer of 2020. The so-called EURO 2020, has now been rebaptized as EURO 2021, since UEFA plans on only playing the tournament during the summer of 2021. Fortunately, it doesn't look like the agenda for 2022 has been affected yet, which means that the next FIFA World Cup is still going to take place on the summer of 2022.
Many critics and detractors insist on pointing the lack of a World Cup title as Cristiano Ronaldo's achilles' heel. At least that seems to be the most used argument whenever the discussion is about electing the greatest of all-time (GOAT). If that's something Ronaldo still wants to achieve, we all agree he will only have one more chance to do it and that's in the summer of 2022, by the time he'll be 37 years old...
There's also one more important record Ronaldo hopes to beat within the next 1-2 years timeframe and that's becoming the all-time international top scorer. As of now, the Portuguese international already scored 99 goals for his country and is only 10 goals short of the record set by Ali Daei, who scored 109 for Iran. It's highly likely we'll see Ronaldo beating this record in the first half of 2022, or maybe even in during that year's World Cup tournament.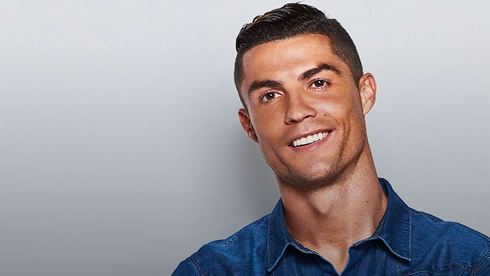 Cristiano Ronaldo next game for Juventus in the Serie A is on July 4, against Torino. You can watch Juventus vs Torino, Real Madrid vs Getafe, SPAL vs aC Milan, West Ham vs Chelsea, Arsenal vs Norwich City, and Inter vs Brescia, all matches provided from our soccer live streaming game pages.
Juventus next game:
Juventus vs Torino kick-off time (04-07-2020):
Beijing (China) | UTC/GMT+8: 23:15
Jakarta (Indonesia) | UTC/GMT+7: 22:15
India (New Delhi) | UTC/GMT+5.30: 20:45
Italy (Turin) | UTC/GMT+2: 17:15
Spain (Madrid) | UTC/GMT+2: 17:15
Portugal and England (Lisbon/London) | UTC/GMT+1: 16:15
Rio de Janeiro (Brazil) | UTC/GMT-3: 12:15
New York (United States) | UTC/GMT-4: 11:15
Los Angeles (United States) | UTC/GMT-7: 08:15
Sources: ronaldo7.net / news24.com / espn.com / goal.com