23.06.2020 » Cristiano Ronaldo is determined to keep defying age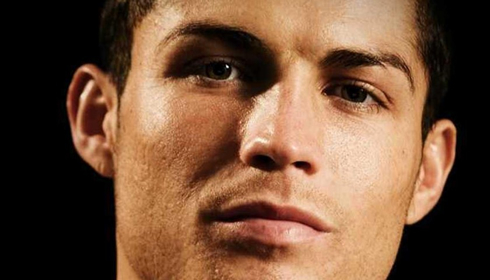 How many years does Ronaldo still have left in top-tier football? Can the Portuguese legend continue surprising us and proving season after season that age is just number for him?


We all know that Cristiano Ronaldo is an incredible player by any possible standards you can think of. Ever since he started professional football at Sporting CP, Cristiano impressed the managers with his skills. However, it's not just his skill that makes him an outstanding football player. The ambition and motivation he puts in every training session, every second of the match, year after year, are equally impressive. During his time at Manchester United, Real Madrid, and Juventus, Ronaldo gathering an unbelievable list of records that look impossible to beat. However, recent news may set him on the track to break another one - the most expensive football player on the planet.
Cristiano Ronaldo - Age is just a number:
---
The most impressive records held by CR7 so far
If we were to list all the impressive achievements Ronaldo gathered in his 18-year football career, you would need lots of time to go through all of them. So, to put the new record he might break this summer in perspective, we made a list of the most impressive ones.
• First player to score in every minute of the game - throughout his career, Ronaldo managed to score in each one of the 90 minutes of a football match
• Only players to win the Champions League, League Title, Super Cup, Cup, Golden Boot, and the Balloon d'Or at 2 different clubs (Manchester United and Real Madrid)
• First player to reach 40 goals in a professional league in consecutive seasons
• Most Champions League hat-tricks and most hat-tricks in one CL season
• Only football player to score in every group stage match of a CL season - 2017/2018
The list can easily go on, however, we're sure that these records are more than enough to give you a clear idea of the level he is playing at. Actually, you don't even need to read this to know how great he is since he displays it on the pitch every time, he steps on it. You know a player is special when he has so many records to his name that you don't even have to mention his 5 Balloon d'Or wins to make your case.
---
Retirement is not an option...
While his critics always try to agitate and say he's lost his touch after he moved to Juventus, the Portuguese athlete silenced everyone with his test results after the quarantine. The 35-year-old did the mandatory medical check-up before Juventus started playing again in Serie A and amazed everyone. It was already known that Ronaldo's biological age was around 23 when he signed Juventus. However, it looks like his training schedule during the isolation period boosted his body age even more. The medics confirmed that the results are very similar to those of a 20-year-old athlete. And even if you do not like the guy that much, a person that is actually 15 years younger than his real age, must impress you.
This means that he could be playing at the top level for at least another 5 years. After checking his long list of records, you can imagine just how many he will be able to add in these potential 5 years ahead? Time will tell exactly what another records Ronaldo will add to his name. However, the rumors already started that he may very soon become the most expensive player in history.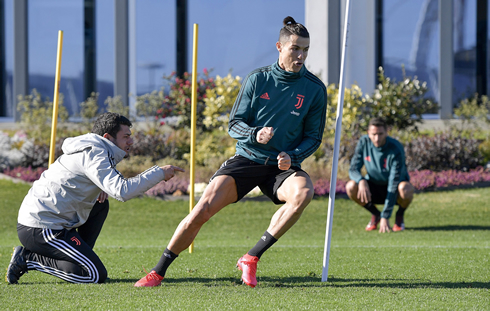 ---
Chelsea - Next destination?
It just surfaced that Chelsea allegedly put an offer on the table for 120 million euros in an extremely ambitious plan to swoop the Portuguese for next season. If this transfer becomes a reality, it will make Ronaldo the most expensive player in history. Again, the people that do not like Cristiano very much will shout "What about Neymar's move to PSG?". And indeed, as a single-transfer sum, Neymar is still way too far at this point. However, when you add how much Manchester United, Real Madrid, Juventus, and (potentially) Chelsea paid for Ronaldo, you get a whooping €340. That's the kind of amount a casino player doesn't even dare to dream of while reading the best online casino reviews at Casino Proper to get ready for the next jackpot win.
And while it's still hard to believe Ronaldo will leave Juventus just yet, without winning some serious trophies, everything is possible right now. With Roman Abramovich on an evident shopping spree, you can never totally dismiss such a rumor...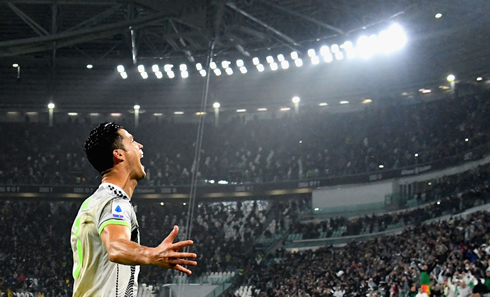 Cristiano Ronaldo next game for Juventus in the Serie A is on June 26, against Bologna. You can watch Juventus vs Lecce, Levante vs Atletico Madrid, Barcelona vs Athletic Bilbao, Leicester City vs Brighton, Tottenham vs West Ham, and Liverpool vs Crystal Palace, all matches provided from our football live game pages.
Juventus next game:
Juventus vs Lecce kick-off time (26-06-2020):
Beijing (China) | UTC/GMT+8: 03:45
Jakarta (Indonesia) | UTC/GMT+7: 02:45
India (New Delhi) | UTC/GMT+5.30: 01:15
Italy (Turin) | UTC/GMT+2: 21:45
Spain (Madrid) | UTC/GMT+2: 21:45
Portugal and England (Lisbon/London) | UTC/GMT+1: 20:45
Rio de Janeiro (Brazil) | UTC/GMT-3: 16:45
New York (United States) | UTC/GMT-4: 15:45
Los Angeles (United States) | UTC/GMT-7: 12:45
Sources: ronaldo7.net / manutd.com / wikipedia.org