23.06.2020 » Cristiano Ronaldo is on track to keep breaking records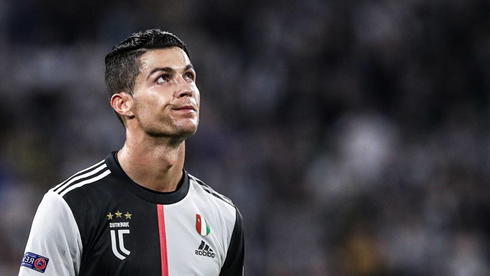 Ronaldo might be slowing down in the past few years, but that doesn't necessarily mean he isn't getting closer to break another series of records. The Portuguese legend, who already scored 26 goals for Juventus this season, still has the ambition of an 18-year old player...


Cristiano Ronaldo is, without a doubt, one of the best players in football history and one of the two best names to grace a soccer field in the last 20 years, alongside Lionel Messi and ahead of other legends such as Ronaldinho Gaucho, Luis Figo, Kaká and many others. The Portuguese star, however, has one trait that separates him from the rest. He doesn't seem to be affected by "Father Time" and the fact he is not getting any younger. If you were drafting a new Premier League team today it would be to no one's surprise that Cristiano Ronaldo would be one of the top EPL picks, even if you are doing the same draft for La Liga, Cristiano would be one of the top La Liga picks as well. CR7 might be past his prime and is clearly not the player he was when he was dazzling everyone at Real Madrid. However, that doesn't mean he is not productive anymore. Let's take a look at his scoring figures to determine what is the impact he has had at Juventus.
Cristiano Ronaldo - Playing for Juventus:
---
What did Ronaldo do during the prime of his career?
Ronaldo's best years came between the 2010-11 and 2015-16, where he scored at least 30 goals with at least 10 assists in six consecutive Liga BBVA campaigns. That is not an easy feat, and we have the detailed log below:
2010-11: 40 goals, 13 assists
2011-12: 46 goals, 12 assists
2012-13: 34 goals, 11 assists
2013-14: 31 goals, 11 assists
2014-15: 48 goals, 16 assists
2015-16: 35 goals, 11 assists
By the time the 2015-16 season ended, CR7 was 31 years old. The prime of his career was between the ages of 26 and 30, but he hasn't experienced a regression as drastic as many other players do when they move past the 30-year-old barrier. In fact, Ronaldo has continued to score goals for fun even after he left Real Madrid to sign for Juventus.
2016-17: 25 goals, six assists
2017-18: 26 goals, five assists
2018-19: 21 goals, eight assists
2019-20: 21 goals, three assists*
*2019-20 season still in progression
Ronaldo, now 35 years old, has scored at least 20 goals in each of the last 11 seasons, and in 12 of the last 13. The lone exception was the 2008-09 season when he "only" netted 18 goals in 33 matches for Manchester United. He still played as a winger that season, though. You could have read every Premier League prediction out that year and no one would have seen that coming. He moved into a central role during his final year at Real Madrid and hasn't stopped scoring ever since.
For what is worth, Ronaldo's best numbers have come when he plays as a central striker. He has found the back of the net 136 times in "only" 146 matches as a "9". He has netted 351 goals as a left winger, and 73 while playing on the right flank.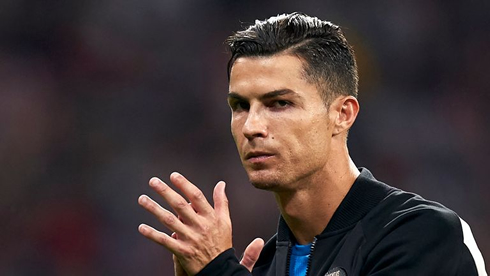 ---
What's Ronaldo's place among the all-time scoring list?
Ronaldo has scored 626 goals at club level in 837 matches since he debuted for Sporting Lisbon back in the 2002-03 season. He might not have much left in the tank and it remains to be seen where he will finish his career. Leagues such as the MLS or the Chinese Super League would welcome him with open arms if he decides to retire in a less competitive environment.
If we include the goals he has scored with the Portugal National Team at all levels, then his count rises to 743 strikes. He could easily reach the 800+ plateau in two more years -- as his contract with Juventus ends at the end of the 2021-22 season. The all-time top scorer in football history -- excluding friendly matches -- is Josef Bican, who netted 805 goals throughout his career between 1931 and 1956.
Don't be surprised if Ronaldo surpasses that mark, too. For him, aging is not something that would slow him down.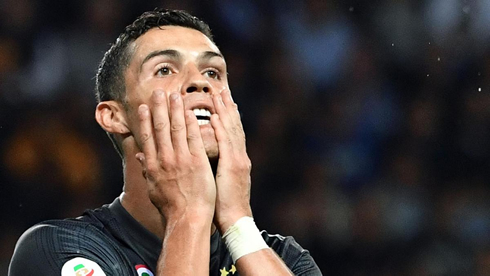 Cristiano Ronaldo next game for Juventus in the Serie A is on June 26, against Bologna. You can watch Juventus vs Lecce, Levante vs Atletico Madrid, Barcelona vs Athletic Bilbao, Leicester City vs Brighton, Tottenham vs West Ham, and Liverpool vs Crystal Palace, all matches provided from our football live game pages.
Juventus next game:
Juventus vs Lecce kick-off time (26-06-2020):
Beijing (China) | UTC/GMT+8: 03:45
Jakarta (Indonesia) | UTC/GMT+7: 02:45
India (New Delhi) | UTC/GMT+5.30: 01:15
Italy (Turin) | UTC/GMT+2: 21:45
Spain (Madrid) | UTC/GMT+2: 21:45
Portugal and England (Lisbon/London) | UTC/GMT+1: 20:45
Rio de Janeiro (Brazil) | UTC/GMT-3: 16:45
New York (United States) | UTC/GMT-4: 15:45
Los Angeles (United States) | UTC/GMT-7: 12:45
Sources: ronaldo7.net / fcbarcelona.com / besoccer.com