19.06.2020 » Ronaldo's fast-paced lifestyle off the pitch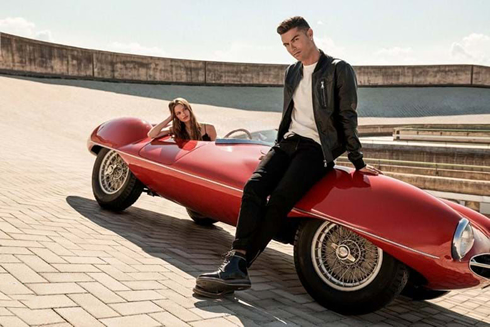 It's no secret to anyone that Cristiano Ronaldo enjoys racing and collecting fast cars. Over the years, the Portuguese has acquired some of the most expensive cars in the world and he doesn't exactly seem to be shy about it...


There is no doubt that Cristiano Ronaldo is one of the most well-known names within the football community. Not only will he go down in the history books as one of the most amazing players to ever have taken to the pitch, but his legacy is far from over. He is still quite young and the chances are high that he will be making waves throughout this sport for decades into the future (think of David Beckham in this respect). However, one lesser-known fact is that Ronaldo is also an avid fan of racing. Let's take a look at a recent gift that he purchased for himself in order to celebrate a recent European championship title...
Cristiano Ronaldo - Fast and Furious:
---
The fast and the furious
It has been said that Cristiano Ronaldo is a fan of the Fast and the Furious franchise. This rumour seems to be true when we consider that he recently purchased himself a Bugatti Veyron 16.4 that experts believe is worth an incredible $1.3 million dollars. If he has the need for speed, the capabilities of this vehicle will not disappoint. The Veyron can each speeds of more than 410 kilometres per hour and it can accelerate from zero to 100 kilometres per hour in a mere 2.6 seconds; much like Ronaldo's speed when on the pitch.
Although such a hefty price tag may seem incredible to the average individual, we need to remember that Ronaldo is one of the highest-paid players within the entire industry. His merchandising alone likely nets millions on an annual basis. So, it is not altogether unreasonable to assume that he likes to splurge on occasion.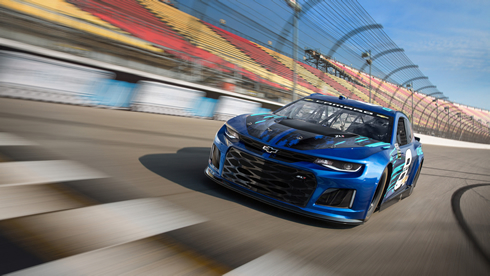 ---
A growing collection of vehicles
All of us enjoy pursuing our hobbies. For some, this notion is taken to an entirely different level. Ronaldo's recent purchase is but the latest in a long line of cars. It is estimated that his entire collection is worth well over $16 million dollars and this figure is likely to be rather conservative. We also need to keep in mind that such a collection will only increase in value over time; a nice little nest egg upon retirement, to be sure. This is also why many believe that Ronaldo is an active fan of NASCAR competitions. While he has yet to be seen at such an event, readers and fans can always learn more about NASCAR at WSN.com World Sports Network.
Unfortunately, not all of us possess the innate talent to enjoy such worldwide fame. However, there is no doubt that Ronaldo deserves such treats from time to time. When we also keep in mind that his career is not set to slow down anytime in the near future, we have to wonder what future vehicles will be added to his collection. It will also be interesting to see if any up-and-coming players follow Cristiano Ronaldo in regards to his passion for fast-paced vehicles. Either way, his passion for expensive cars is only overshadowed by his inherent love for an equally fast-paced game.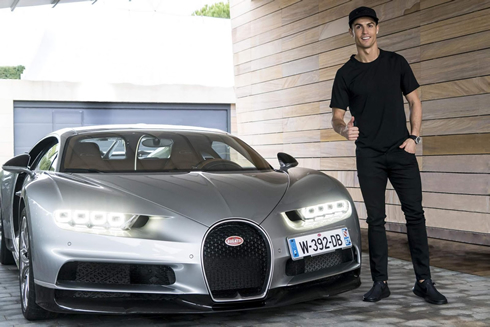 Cristiano Ronaldo next game for Juventus in the Serie A is on June 22, against Bologna. You can watch Bologna vs Juventus, Real Madrid vs Eibar, Mallorca vs Barcelona, Manchester City vs Arsenal, Napoli vs Inter, and Fortuna Dusseldorf vs Borussia Dortmund, all matches provided from our live soccer game pages.
Juventus next game:
Bologna vs Juventus kick-off time (22-06-2020):
Beijing (China) | UTC/GMT+8: 03:45
Jakarta (Indonesia) | UTC/GMT+7: 02:45
India (New Delhi) | UTC/GMT+5.30: 01:15
Italy (Turin) | UTC/GMT+2: 21:45
Spain (Madrid) | UTC/GMT+2: 21:45
Portugal and England (Lisbon/London) | UTC/GMT+1: 20:45
Rio de Janeiro (Brazil) | UTC/GMT-3: 16:45
New York (United States) | UTC/GMT-4: 15:45
Los Angeles (United States) | UTC/GMT-7: 12:45
Sources: ronaldo7.net / instagram.com / nascar.com