11.06.2020 » The day Mourinho almost made Cristiano Ronaldo cry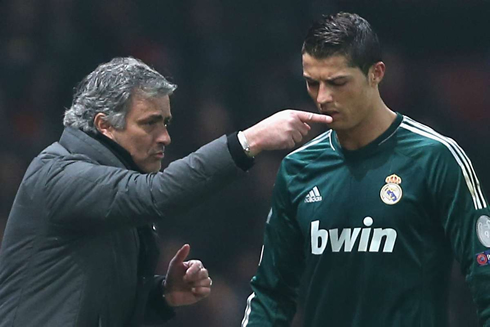 Cristiano Ronaldo has had many illustrious managers throughout his career, but very few had the audacity to almost make him cry during a football game. One of them was the "Special One", José Mourinho...


Juventus superstar Cristiano Ronaldo is known to be the best football player on the planet right now and it is for a reason. His record says it all. A total of over 600 goals throughout his career, with 128 of these in the Champions League. Ronaldo is simply the best striker out there and Juventus is surely lucky to have him. He is very much known for his great work ethics and his determination to keep improving. Currently, he is known to be training in Rugby to improve and enhance his sprinting speed and flexibility. This guy just really seems to keep on wanting to be great with what he's doing, and so far, he is successful with it. He is the favorite of many to the point that some punters would only place bets on Juventus just because he's on it. CR7 is the most popular footballer right now and it just makes sense that people would trust Juventus to win fixtures because of him. If you want to wager on the next game that Ronaldo is in, you can check the CasiniaBet bonus code on betenemy to make the most out of your wager.
Cristiano Ronaldo - Destroying a Mourinho team:
---
Mourinho and Ronaldo - A tough love
Everyone knows Ronaldo has had troubles and issues in the past, especially when it comes to his former club, Real Madrid. It was just in 2018 when Ronaldo signed a contract with Juventus and his exit from Real Madrid may not really have been ideal. He said that he felt indispensable in Real Madrid and he never really got the pay raise he was promised. Being the greatest football player right now should come with a price and Ronaldo wasn't the highest paid player during his stay at Real Madrid.
The former Real Madrid manager, José Mourinho, and football superstar Cristiano Ronaldo are said to almost have had a physical fight during the halftime of a Copa del Rey clash back in 2013. This is according to Luka Modric's story that is part of his autobiography book titled My Game. Modric is a Croatian football player signed by Mourinho in the summer of 2012.
According to Modric, Mourinho seems to have a tough-love approach when it comes to Ronaldo. He said that there was this one occasion during a Copa del Rey fixture that this approach almost crushed Ronaldo and almost brought him to tears.
Modric wrote: "I was surprised by Mourinho's reaction. We were winning 2-0 in the Copa del Rey. Ronaldo did not chase the rivals on his throw-in and José was furious with Cristiano. The two fought for a long time on the field. After returning to the locker room at half-time, I saw Ronaldo desperate, on the verge of tears."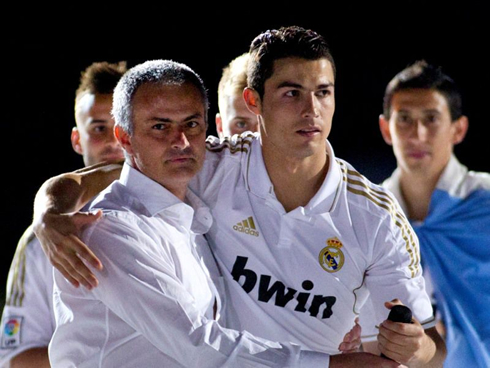 ---
Two personalities colliding...
The story continued with, "Mourinho came in and began to criticize the Portuguese for his responsibility during the game." Modric revealed that if the other Real Madrid players didn't intervene, the two would have gotten into a fight. He wrote, "They became so hot that only the intervention of the team-mates avoided a real fight between them."
This just shows how the two had a tough relationship because of how Mourinho treated Ronaldo. It was tough love for some, but this is despite the fact that Mourinho undoubtedly got the best from Ronaldo. During his time at Real Madrid, he was able to score 168 goals in 164 matches.
Mourinho and Ronaldo really had a difficult relationship. According to Mourinho, he sees that Ronaldo is the type of player who thinks that he knows everything that the coach cannot improve him anymore. He thought that Ronaldo was unwilling to accept constructive criticism. However, the coach himself was criticized for this.
Well, Mourinho is known to have this type of approach to his players and this is why he's had a few fall-outs with other players aside from Ronaldo. Not long after the incident, Mourinho left Real Madrid for Chelsea. After Chelsea, he then transferred to Manchester United. Currently, he is the coach of Tottenham Hotspur.
According to Mourinho, the 2013 Copa del Rey final was the worst season of his career.  The club did lose to Atletico Madrid and it was just three days later when the Real Madrid president Florentino Perez announced that Mourinho will be leaving by the end of the season and that it was a mutual agreement. This was a year after signing a contract extension to 2016. By June 3, 2013, Mourinho already returned to Chelsea for a four-year contract. After that, he stayed with Manchester United until 2018...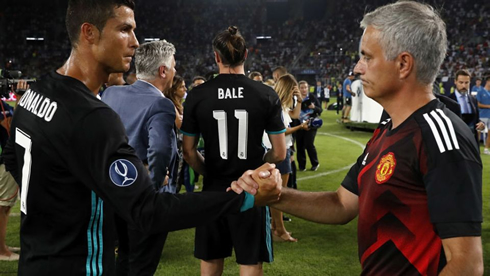 Cristiano Ronaldo next game for Juventus in the Coppa Italia is on June 12, against AC Milan. You can watch Juventus vs AC Milan, Real Madrid vs Eibar, Mallorca vs Barcelona, Manchester City vs Arsenal, Napoli vs Inter, and Fortuna Dusseldorf vs Borussia Dortmund, all matches provided from our live soccer game pages.
Juventus next game:
Juventus vs AC Milan kick-off time (12-06-2020):
Beijing (China) | UTC/GMT+8: 03:45
Jakarta (Indonesia) | UTC/GMT+7: 02:45
India (New Delhi) | UTC/GMT+5.30: 01:15
Italy (Turin) | UTC/GMT+2: 21:45
Spain (Madrid) | UTC/GMT+2: 21:45
Portugal and England (Lisbon/London) | UTC/GMT+1: 20:45
Rio de Janeiro (Brazil) | UTC/GMT-3: 16:45
New York (United States) | UTC/GMT-4: 15:45
Los Angeles (United States) | UTC/GMT-7: 12:45
Sources: ronaldo7.net / theguardian.com / usatoday.com