11.06.2020 » Does Solskjaer want Ronaldo back in Manchester United?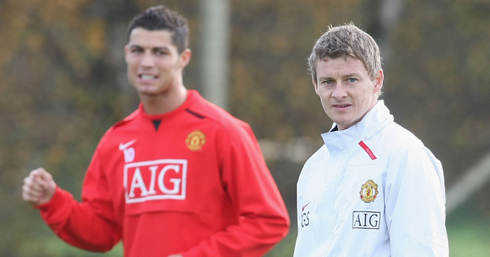 Cristiano Ronaldo is still admired by many fans in England and we can't really say we're surprised when rumors about a possible United comeback come to surface year after year. However, a possible return to the Red Devils will always depend on the man at the helm... Does Solskjaer really want Ronaldo back in Manchester United?


Cristiano Ronaldo is, without a doubt, one of the best players or athletes we have seen on the football field. For many people, he is even the greatest player on the planet. Ronaldo is known for being an amazing striker and he's also known for his great work ethics. He is simply known to always be good or great with things that he does. Former Sporting teammate Rodrigo Tello even talked about how he is confident that Ronaldo can make a professional career in almost any sport. He said that whatever it is that Ronaldo is doing, be it foosball or training, he's really good at it. This is why he said Ronaldo reminds him of Michael Jordan. Ronaldo is a crowd favorite and the favorite of many in the industry. He spent years in clubs like Sporting Lisbon, Real Madrid, and Manchester United before signing a contract with Juventus. These are all big clubs that people would follow and wager on every football season. If you're looking for the right bookie to wager with once the rest of the leagues are back, you can check https://silentbet.com/.
Cristiano Ronaldo - Legendary moves:
---
Solskjaer and Ronaldo...
Recently, Ole Gunnar Solskjaer, Manchester United's manager, was asked about who he would want to bring to his team if he was given the chance. He mainly talked about still having a room for former United captain Keane and Paul Scholes.
Solskjaer said he still would be sneaking Paul Scholes through the back door, but he then said it would be unfair. He said, "That's not fair that's very unfair. I can only have one? I would probably pick… can I pick two? They didn't even play the final [against Bayern Munich]. Roy Keane and Paul Scholes. I think I would pick those two. It's unfair to Cristiano Ronaldo who is the best player in the world, of course. I played with him so I would like to have him in my team as well but Keane and Scholes, what an unbelievable midfield".
Still, this means that Solskjaer would welcome Ronaldo to the team if given the chance. This has been quite a topic recently as there are rumors that Juventus will have to release Ronaldo due to budget cuts and the Portuguese star may join the Reds once again.
Recently, Ronaldo also posted a picture of him wearing a Reds uniform, reminiscing their Champions League victory in 2008. This just proves that the club has a special place in his heart. When he was once asked about returning to the club, he seems alright with it. He only said that nothing is impossible. In a 2014 interview about this, he said, "I love Manchester, to be back, I never know, you never know."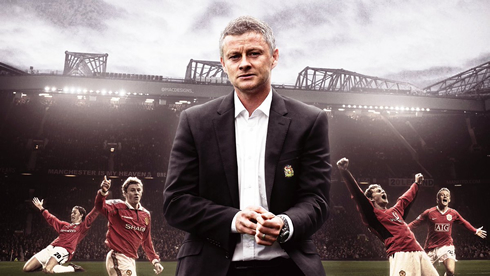 ---
Former teammates' opinion
Now, his career with Manchester United has been a bright one and we could say that this was when his career really started to take off. He spent six years at the Old Trafford before transferring to Real Madrid. For some, this transfer wasn't really a shock and recently, former Manchester United teammate Nani said that Ronaldo has been vocal about only spending around 6 to seven years in the club.
Nani said, "Some days he [Ronaldo] was telling us openly "I'm here six or seven years now, I think it's enough for me", he said that a couple of times. But it was always "I will see, I will see, I will see" but we never thought it [Real Madrid move] would happen so fast. After we won the league in the second year he left, he produced a great season so we were still surprised."
It has also been reported that there would have been a chance that Ronaldo would come back to the club in 2013. However, the retirement of Ferguson made this impossible to happen. United legend Patrice Evra talked about this in a United podcast.
Evra said Ferguson's retirement could be the hardest part of his career. He said, "Two weeks before that, I remember there was a lot of media saying Ferguson will maybe retire next year, and he said, "Patrice, I will never retire. I will be here another 10 years." He then said: "My target is I'm 99 percent sure we will have Cristiano Ronaldo and Gareth Bale. I just need these two players to win the Champions League again. Ninety-nine percent. And to be fair, when I speak with Cristiano, I ask him and he said yes to the boss, and was coming to join United. He told me this."
Overall, it just doesn't appear impossible for the man to be wearing a Reds uniform once again. This is knowing the fact that he does have a soft spot for the club. Real Madrid was a dream for him, but we all know things didn't exactly end nicely between him and the club. If ever Ronaldo goes back to the Old Trafford, fans are saying that they would gladly welcome him.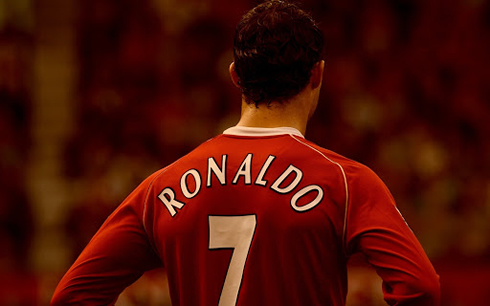 Cristiano Ronaldo next game for Juventus in the Coppa Italia is on June 12, against AC Milan. You can watch Juventus vs AC Milan, Real Madrid vs Eibar, Sevilla vs Betis, Manchester City vs Arsenal, Napoli vs Inter, and Fortuna Dusseldorfvs Borussia Dortmund, all matches provided from our live soccer game pages.
Juventus next game:
Juventus vs AC Milan kick-off time (12-06-2020):
Beijing (China) | UTC/GMT+8: 03:45
Jakarta (Indonesia) | UTC/GMT+7: 02:45
India (New Delhi) | UTC/GMT+5.30: 01:15
Italy (Turin) | UTC/GMT+2: 21:45
Spain (Madrid) | UTC/GMT+2: 21:45
Portugal and England (Lisbon/London) | UTC/GMT+1: 20:45
Rio de Janeiro (Brazil) | UTC/GMT-3: 16:45
New York (United States) | UTC/GMT-4: 15:45
Los Angeles (United States) | UTC/GMT-7: 12:45
Sources: ronaldo7.net / goal.com / wikipedia.org