25.05.2020 » Juventus already set the price tag on Ronaldo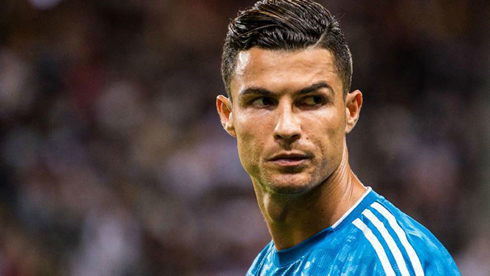 Two years after seeing Ronaldo embracing a new adventure in his professional career, the rumors about a possible transfer are growing every week. If Juventus still plans on selling Ronaldo for a reasonable transfer fee, this might be the time...


It's been almost two years since Juventus agreed to pay a total sum of 112 million euros in order to bring in Cristiano Ronaldo to Italy and to play in the Serie A. At the time, the Portuguese forward was 33 years old and had just completed a full season with Real Madrid where he scored 44 goals in 44 appearances for the Spanish powerhouse. He had also just won a third consecutive Champions League title for the Merengues, which somehow made him feel it was time to leave his comfort zone and embrace a new challenge. That was when Juventus welcomed him in Italy and his impact at the club was obviously huge, both on and off the pitch. Suddenly and with Ronaldo in their ranks, Juventus became one of the biggest favorites to win the Champions League and the betting odds listed on Onlineapostas.com.br reflected what everyone was perceiving. However, everything has an end and his chapter with the Vecchia Signora could be close to an end either this summer or the next...
Cristiano Ronaldo - Defying mother nature:
---
The price tag for this summer
With the Serie A expected to return either on June 13 or June 20, the expectations are that the league is completed before August kicks in. That would allow everyone to have a clean and fresh start before the new season kicks in, even if that means a few mandatory schedule arrangements next year. It would also mean that August could become an extremely busy period for player transfers across the whole world, more than what we've been used to in past years.
If Juventus really intends to earn a substantial part of their initial investment on Cristiano Ronaldo (112 million euros), this summer might very well be the last opportunity. However, we all know Ronaldo's investment was actually paid by many other revenue channels that the Portuguese player boosted, from ticket sales increase, to merchandising sales or even sponsorship deals. Nevertheless, his price tag is decreasing season after season and the main reason for that to be happening is that age matters...
According to reports from the Italian media (from Gazzetta Dello Sport), the Italian champions are open to negotiate the Portuguese forward for a transfer fee between 60 to 70 million euros. That's slightly more than half of what Juventus paid to Real Madrid in the summer of 2018, but considering the fact that Ronaldo is now 35 years old and the boost in visibility he already granted to the club and to the Italian league in general, it could turn out to be a great deal for every part involved...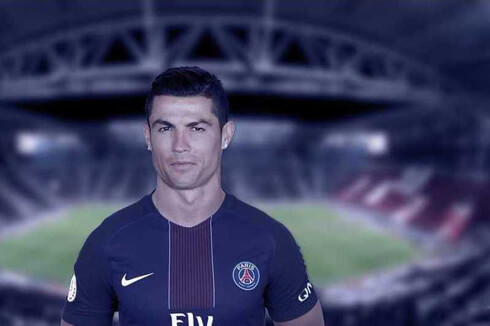 ---
The main interested
Even though 60 million euros might not intimidate several top clubs across Europe in modern days, we need to consider the effects that the Corona virus will produce in transfer fees moving forward, especially in the near future. The most likely is that many clubs will spend less and that will eventually bring down prices pretty much everywhere...
In France, however, there's one particular club who doesn't seem to be in risk of going through a financial crisis in a foreseeable future and they could offer Ronaldo a quite tempting project in all aspects. We're obviously talking about PSG, a club owned by the Qatar Sports Investments and presided by Nasser Al-Khelaifi. Not only the French giants are capable of putting on the table an irrefutable offer by paying Ronaldo more than they pay to any other player in the club, as they could also count with Neymar and Mbappé to help convincing Ronaldo to move to Paris. Together, they could form an epic attacking trio and become an even stronger contender for the UEFA Champions League.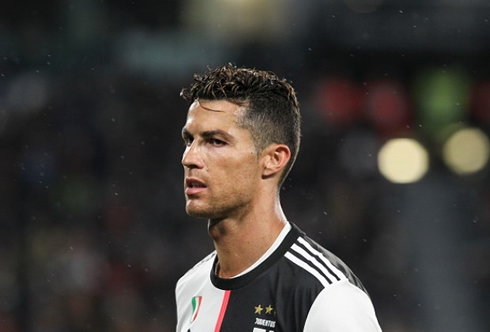 Cristiano Ronaldo next game for Juventus in the Serie A is on June 13, against Sampdoria. You can watch Juventus vs Sampdoria, Real Madrid vs Eibar, Mallorca vs Barça, Tottenham vs Man Utd, Man City vs Arsenal, and Borussia Dortmund vs Bayern Munich, all matches provided from our live soccer game pages.
Juventus next game:
Juventus vs Sampdoria kick-off time (13-06-2020):
Beijing (China) | UTC/GMT+8: 23:00
Jakarta (Indonesia) | UTC/GMT+7: 22:00
India (New Delhi) | UTC/GMT+5.30: 20:30
Italy (Turin) | UTC/GMT+2: 17:00
Spain (Madrid) | UTC/GMT+2: 17:00
Portugal and England (Lisbon/London) | UTC/GMT+1: 16:00
Rio de Janeiro (Brazil) | UTC/GMT-3: 12:00
New York (United States) | UTC/GMT-4: 11:00
Los Angeles (United States) | UTC/GMT-7: 08:00
Sources: ronaldo7.net / cnbc.com / goal.com / bbc.com