14.05.2020 » Cristiano Ronaldo is going after Pelé's record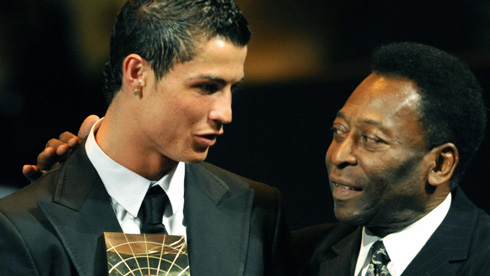 Cristiano Ronaldo has been breaking football records since the early years of his professional career. However, there's one record in particular that he's secretly chasing and he still needs several years in the active before he breaks it...


Very few players in the world can claim to have won every individual award like Cristiano Ronaldo has. The Portuguese legend has collected dozens of prizes over the years, from multiple Ballon d'Ors, to Golden Shoes or even Puskas awards. In the process, the former Manchester United and Real Madrid forward has also won dozens of team trophies and broken a horde of records. Ronaldo's odds to become the top scorer in competitions like the Serie A or the Champions League are always very small and therefore, we recommend using BetCompare.com in order to track down the best odds and sportsbook before placing any bet on Ronaldo. However, there's one record in particular that Ronaldo has been chasing and that he may only break it near the end of his career. The 35-year old superstar has his eyes on the most difficult record to break in the game, which is Pelé's 1283 goal-record.
Cristiano Ronaldo - A goal-scoring machine:
---
Can Ronaldo score more than
1283 goals?
One of Cristiano Ronaldo's former teammates in Manchester United, Gary Neville, has recently made a statement affirming that the Portuguese forward will only hang up his boots once he beats Pelé's record of 1283 career goals.
Neville: «I don't doubt that Ronaldo has made plans to keep playing until he's 40 years old, similarly to James Milner, and by doing so he'll be able to beat Pelé's record. At this point, I'm convinced he'll manage to beat Pelé's numbers in a not too distant future. That's what he's thinking about on the long-run since he wants to become the best-ever in every possible aspect. In his mind, if he becomes the best player of all time, whatever team he's playing for will also have more chances to win trophies and achieve success.
Not too long ago, back in November of 2019, Ronaldo scored his 700th goal in his professional career and the achievement immediately ignited Pelé's reaction: «I hope that Ronaldo stays healthy and finds the strength he needs to keep scoring and beat my record of 1283 goals. Let's wait and see..."
We can already imagine what Ronaldo's reaction was... Challenge accepted!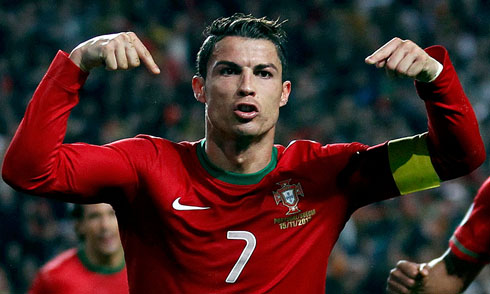 ---
A "positive" obsession...
Gary Neville also profiled Ronaldo regarding his mindset and competitive attitude. The two have played together for the Red Devils during Ronaldo's 6-year stay in Manchester and they have won the UEFA Champions League for the club in the 2007-08 season, after a dramatic penalty-shootout decision.
Neville: «Ronaldo is totally focused in becoming the best player in the world. He's one of the few players I played with that has always admitted that he wanted to win individual awards. Normally, people just say that team trophies is the only thing that matters, but his priority was always to be the best and with that, increase the chances of helping his team achieving success. He has always had a quite different perspective from what we're used to see in football players. What he has done throughout the years is truly exceptional and he has worked incredibly hard to achieve everything he has now...", remarked the now-SkySports commentator.
As for the never-ending "Ronaldo vs Messi" debate, Neville preferred to highlight the Portuguese's unique mindset. The former Manchester United fullback stated that Ronaldo has a "positive" obsession in scoring goals, working hard and always be in the best shape possible. All of that, of course, to help him becoming the best player in the world of all-time.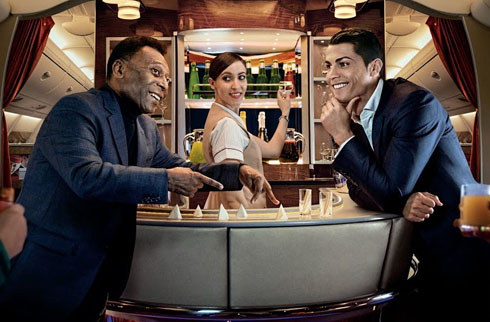 Cristiano Ronaldo next game for Juventus in the Serie A is on June 13, against Sampdoria. You can watch Juventus vs Sampdoria, Real Madrid vs Eibar, Mallorca vs Barça, Tottenham vs Man Utd, Man City vs Arsenal, and Werder Bremen vs Bayern Munich, all matches provided from our live football game pages.
Juventus next game:
Juventus vs Sampdoria kick-off time (13-06-2020):
Beijing (China) | UTC/GMT+8: 23:00
Jakarta (Indonesia) | UTC/GMT+7: 22:00
India (New Delhi) | UTC/GMT+5.30: 20:30
Italy (Turin) | UTC/GMT+2: 17:00
Spain (Madrid) | UTC/GMT+2: 17:00
Portugal and England (Lisbon/London) | UTC/GMT+1: 16:00
Rio de Janeiro (Brazil) | UTC/GMT-3: 12:00
New York (United States) | UTC/GMT-4: 11:00
Los Angeles (United States) | UTC/GMT-7: 08:00
Sources: ronaldo7.net / goal.com / bbc.com / thesun.co.uk