30.04.2020 » Interesting facts about Cristiano Ronaldo's education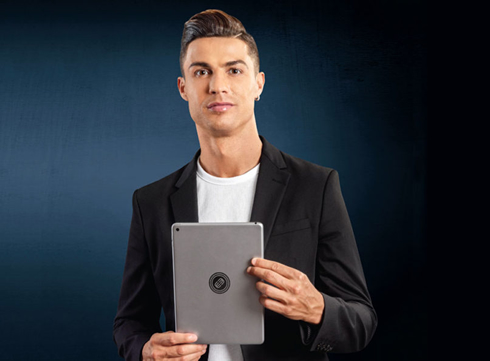 Could Ronaldo have become as successful as he has become, with no serious educational background?


It is commonly believed, that a person has no chance for success in life without a serious educational background. On the one hand, this cannot be a lie, as to develop any skill practice and certain knowledge are necessary. However, education in the form of getting diplomas and degrees in colleges and universities might not be that crucial for any person's career success. The biggest football legend of our time, Cristiano Ronaldo, has a true story of an exhilarating career and has been highlighted multiple times by Forbes, showing a genuine example of becoming greatly successful without any college or university degree, even more - without even graduating from a secondary school! It is interesting to examine Ronaldo's career facts and the unbelievable success story, first of all, because it is based on nothing but following one's heart...
Ronaldo - Exceeding yourself every day:
---
The beginning of CR7 Journey
Cristiano Ronaldo was born and raised on the Madeira island, populated with mostly working-class people. His parents were of that same working-class: the mother was a cook and the father - a gardener, who also was an alcoholic. Their family was a poor big family with 4 children - 2 sisters and 2 brothers, and among his siblings, Cristiano Ronaldo was the youngest child.
From the very beginning of his school years, he showed absolutely no interest both to any of school subjects and to studying process in principle. His godfather in one of the interviews even recalled that when Ronaldo was a child he sneaked from his room not to only avoid family dinners, but mainly - to escape from his schoolwork (should you not want to follow Ronaldo's educational path and use your time wisely to get good academic results, try to seek help from writing service certified in Australia - EssayOnTime Australia). Logically, this all lead to poor academic performance in school, and also, because his behavior at school was not appropriate too, - to eventual expulsion from school. When he was 11 years old, after he threw a chair to his class teacher, he was expelled from school forever. This means that Cristiano Ronaldo's education stopped at the junior level of high school, i.e. Cristiano Ronaldo hasn't even graduated from high school!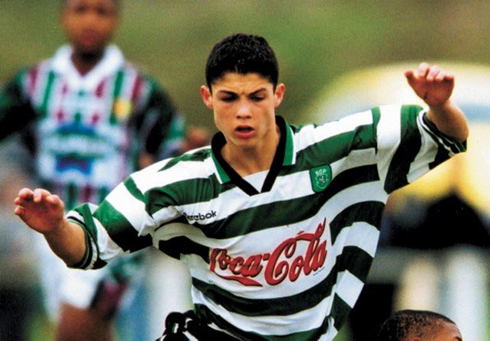 ---
Ronaldo's first steps in professional football...
The expulsion had obviously caused no heartsore to the boy, as he readily exchanged his school for what had been his passion for already a long time - the football. He was only 8 years old when he started playing football, and by the age of 10, he already became a local football star! Just one year after, as it has been mentioned before, he left school forever, and it can be assumed that he felt no guilt or sorrow because of that, not to mention the desire to come back to school because at that time he already understood that school education would not play any role in his future... At the age of 18, Cristiano Ronaldo was recruited by Manchester United and signed a contract worth of 12 million pounds.
Having such a bright start, he proceeded his football career even more brightly. He played for many honored Portuguese football clubs and became a star of such great football clubs, as Real Madrid, Manchester United, and since 2018 he started to play for Juventus. But the story of his career cannot be completed at this point. Cristiano Ronaldo showed himself not just as a skilled footballer and a team player. The Portuguese legend proved to be an outstanding footballer! He has an exhilarating collection of prizes, among which are the FIFA Ballon d'Or awards that he already won five times, the UEFA Men's Player of the Year title that he won for three times. And the list of his awards does not end here. He became the most prominent goal scorer of the UEFA Champions League and he has won the FIFA Player of the Year award five times as well. Of course, such grandiose successes could not but did imprint on the footballer's salaries, and according to Forbes, Cristiano Ronaldo, without any serious educational background, became one of the highest-paid sportsmen of 2019. Apart from achieving his stratospheric career successes, Ronaldo has also become a star of Nike and signed the contract with them worth nearly $1 billion.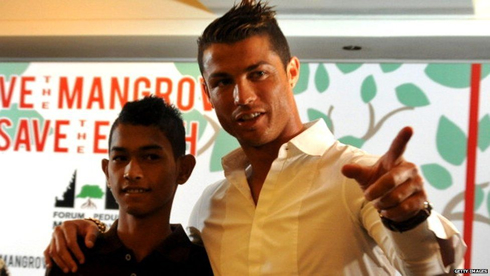 ---
The rise of a legend...
Gossips, myths, scandals, and interesting true stories follow any celebrity, and Cristiano Ronaldo is not an exception here. It is known that he funded the rescuing of a homeless Indonesian boy Martunis, who was found at an abandoned beach in a Portugal jersey after a tsunami. Ronaldo invested in the case and the boy's education, and after 10 years the boy joined Portugal's football league under the guidance of his savior Cristiano Ronaldo.
This story is not the only positive one in footballer's biography, but there were stories that could cost Ronaldo his image, his good name, and the contract with Nike worth of 768 million pounds. Kathryn Mayorga, ex-model, alleged the footballer attempted to rape her, a story covered in depth by the Telegraph. Still, Ronaldo was absolutely sure about his innocence and so angry about the girl's allegations, that it hasn't resulted in any serious aftermath for the footballer.
For the majority of people on the planet, it is an absolute truth that success belongs to education. People without education are doomed to live their lives in poverty and without any perspectives, they think. However, the successful life of one of the greatest footballists of our time, Cristiano Ronaldo, proves that it is not true, well, let's say, not always true. After all, could Cristiano Ronaldo become such a great football player if he had to spend his precious time to studying boring subjects in his adolescence? - There is a pretty high probability, that he couldn't...
Jeff Blaylock. Sports journalist, football expert, blogger, and photographer. Football is his passion, and he has never missed any soccer game of his favorite teams - Real Madrid and Manchester United. This makes him a committed football fan and pushes him to write articles on any topic concerning football.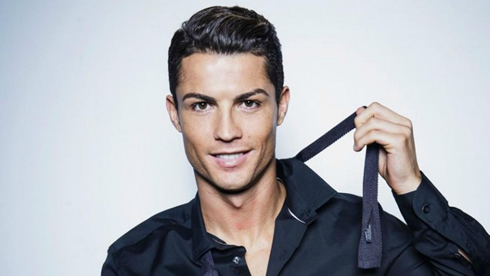 Cristiano Ronaldo next game for Juventus in the Serie A is on May 10, against Torino. You can watch Juventus vs Sampdoria, Real Madrid vs Eibar, Mallorca vs Barça, Tottenham vs Man Utd, Man City vs Arsenal, and Werder Bremen vs Bayern Munich, all matches provided from our live soccer game pages.
Juventus next game:
Juventus vs Sampdoria kick-off time (10-05-2020):
Beijing (China) | UTC/GMT+8: 23:00
Jakarta (Indonesia) | UTC/GMT+7: 22:00
India (New Delhi) | UTC/GMT+5.30: 20:30
Italy (Turin) | UTC/GMT+2: 17:00
Spain (Madrid) | UTC/GMT+2: 17:00
Portugal and England (Lisbon/London) | UTC/GMT+1: 16:00
Rio de Janeiro (Brazil) | UTC/GMT-3: 12:00
New York (United States) | UTC/GMT-4: 11:00
Los Angeles (United States) | UTC/GMT-7: 08:00
Sources: ronaldo7.net / forbes.com / telegraph.co.uk