29.04.2020 » Ronaldo proves age is just a number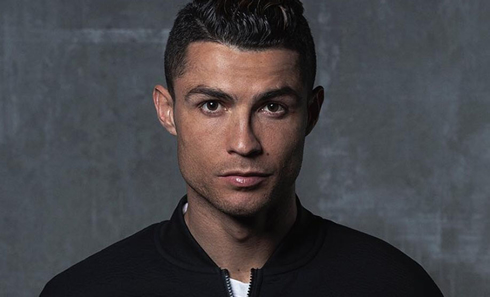 Aging afects us all, but the truth is that depending on your genetics, your lifestyle and how you care of your own body, time doesn't weigh the same to everyone. In Ronaldo's case, he seems to be more fit at the age of 35 than most professional footballers in their early 20's.


Very few football players across the world can claim to enjoy the kind of popularity and fame that Cristiano Ronaldo does. From his humble beginnings in rural Portugal to his meteoric rise to stardom, Ronaldo has remained the same outgoing and fun person who is mad about football – and above all, he has continued to improve his game. His recent stats indicate that he is currently winning the battle against 'Father Time', so let's take a look at some of the records he has broken over the last few years.
Ronaldo 50 goals for Juventus:
---
The move to Juventus
When Ronaldo first signed with Juventus in 2018, the impressive fee offered by the Turin-based team was seen by some as extravagant for a player at his age. After all, Cristiano Ronaldo was 33-years-old at the time, meaning that the fee of over 100 million in Euros was unprecedented. Ronaldo broke two records that day: his transfer fee was the highest ever paid for a player over 30 years old and also the highest offered by an Italian football club in history.
Yet his worth is clearly proven by the impact his team has seen in terms of odds to win titles. Ever since Juventus acquired CR7 in 2018, they have been seen as one of the favourites in the Champions League betting markets due to his record in the competition. And surely enough, CR7 led his team to the top of Serie A in his first year playing with the Juve colours.
His club also saw an impressive boost in merchandise sales and other areas: according to Statista, not only did Juventus stocks go up by 40% after his transfer agreement was made public, but the social media accounts of the club also saw a whopping 1.5 million of new followers in just the first day after the news broke. Ronaldo himself enjoys an impressive amount of followers on Instagram, as people are equally interested in the personal life of their favourite star. Meanwhile, according to the same source, in the first 24 hours after his official new Juventus jersey was released, it sold roughly 520,000 units and made 62.4 million for the manufacturer – although approximately 10% to 15% of that is set to go to the Italian club, which translates roughly to a figure between $6 and $9 million. Still not bad when one takes into account that in absolute numbers these sales amount to almost half of his transfer fee, which amounted to $129.3 million.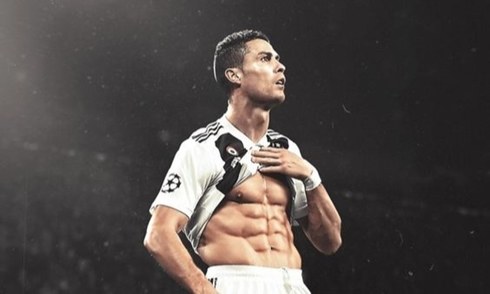 ---
World Records held by CR7
Ronaldo remains one of the best-paid footballers in the world, with a €31 million yearly salary at Juventus for 2019-2020 – or just over €3,500 per hour and almost €85,000 per day, if that helps get a better perspective of the staggering figure. And for good reason: he remains the most prolific goal scorer for his previous club, Real Madrid, having scored 450 goals, along with holding the record of most hat-tricks in the history of La Liga with 34. He also led his team to four Champions League titles, making it the first club to win the Champions League title three years in a row, and three FIFA World Club Cups.
CR7 also finished his first season at Juve as the club's top scorer 28 goals – including one hat-trick, as per tradition. As the Bianconeri also proudly state, Ronaldo is now the first player in the history of the game to have played for all three of the most prestigious football clubs in the world: Manchester United, Real Madrid, and Juventus. And he broke records each time – after becoming the first-ever Portuguese player to grace the court of Old Trafford playing for home team Manchester United having broken a world record transfer fee for a player his age, he broke another world record with his transfer fee to Real Madrid.
Yet there is still one record he yearns to break: even though at 5 Ballon d' Or prizes he has surpassed all other footballers, he is still trailing his nemesis Lionel Messi who picked up the award for the 6th time in 2019. Could 2020 be the year CR7 regains ground on his rival?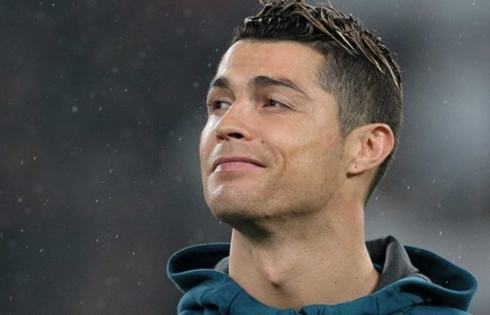 Cristiano Ronaldo next game for Juventus in the Serie A is on May 10, against Torino. You can watch Juve vs Sampdoria, Real Madrid vs Eibar, Mallorca vs Barça, Tottenham vs Man United, Manchester City vs Arsenal, and Werder Bremen vs Bayern Munich, all matches provided from our footy live game pages.
Juventus next game:
Juventus vs Sampdoria kick-off time (10-05-2020):
Beijing (China) | UTC/GMT+8: 23:00
Jakarta (Indonesia) | UTC/GMT+7: 22:00
India (New Delhi) | UTC/GMT+5.30: 20:30
Italy (Turin) | UTC/GMT+2: 17:00
Spain (Madrid) | UTC/GMT+2: 17:00
Portugal and England (Lisbon/London) | UTC/GMT+1: 16:00
Rio de Janeiro (Brazil) | UTC/GMT-3: 12:00
New York (United States) | UTC/GMT-4: 11:00
Los Angeles (United States) | UTC/GMT-7: 08:00
Sources: ronaldo7.net / betway.com / statista.com