29.04.2020 » Cristiano Ronaldo - The most influential football player in the world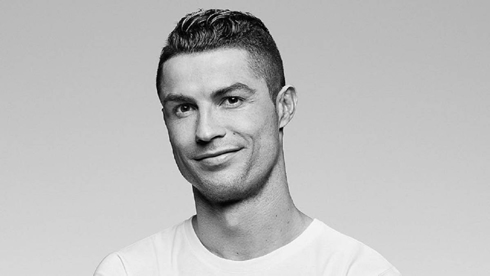 Cristiano Ronaldo is undoubtedly one of the most popular football players in the world, followed by hundreds of millions of fans. The Portuguese superstar is admired by many in the sport and his living-legend status allowed him to become one of the most influential men in the world...


Each football fan in the world knows the names of the popular footballers, however, the names of the greatest players of all times are familiar to every person in the world. This is the case with Cristiano Ronaldo - one of the most exceptional footballers in history and one of the most popular men in the world (a clear proof of which is the fact that he is the most-followed person on Instagram with the whopping 213 million followers). Born in a humble family on 5 February 1985 in Madeira, Portugal, Cristiano Ronaldo dos Santos Aveiro started playing football for the local amateur team Andorinha at the young age of 7. Although back then no one foresaw his lavish football career, maybe Ronaldo had a gut feeling about it, as by the age of 14, he dropped his education and dedicated his life entirely to football. In 2003, Ronaldo stepped on the big European football scene and signed with Manchester United, becoming the Red Devils' first-ever Portuguese footballer, and the most expensive teenager with a transfer fee of £12.24 million. In July 2009, he became the world's most expensive football player at the time, joining Real Madrid in an £80 million transfer deal. CR7 also broke the record for the most expensive transfer for over 30-year-old footballers and secured a €100 million transfer deal in July 2018, when he signed a four-year contract with the Italian powerhouse Juventus. Additionally, since August 2003, Ronaldo is the moving power of Portugal's national team, which currently he captains...
Ronaldo - Excellence at its best:
---
A unique talent...
Love him, or hate him, you can't deny that Cristiano Ronaldo is an insatiate football machine who has won various honours and achievements throughout his career. He held the trophies and won all there was to win in the top national football leagues of Europe, including the Premier League (with Manchester United), La Liga (with Real Madrid), and Serie A (with Juventus). Furthermore, during the course of his career, he was part of the triumphing football clubs that won the prestigious Champions League. Ronaldo also helped Portugal's national team to win the European Championship Tournament for the first time ever by taking the trophy of EURO 2016. Ronaldo is also widely recognised for his individual skills, and his personal achievements include several Golden Balls and Golden Shoes.
Undoubtedly, Ronaldo is a player of immense natural talent, however, he does not take his abilities for granted, and although he is 35, he believes that he still has room to improve. There are many predictions about the future of Cristiano's career, however, no one can tell for sure how his success story will proceed. Although football is a team game, the truth is that Cristiano's presence in a particular squad significantly influences on the football predictions of the games' outcomes. Believe us or not, most of the data-driven football predictions for Juventus' or Portugal's matches are based on CR7's recent form, as software, algorithms, and football analysts take into account whether he is injured or exhausted. One thing is sure – Cristiano's participance in a particular football game promises that the football predictions will favour his team.
We have gathered five facts that will try to explain why Cristiano Ronaldo is so popular and lovable not only in the football scene.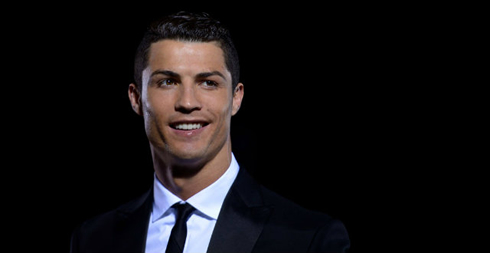 ---
#1
CR7 is a true inspiration not only for fans but also for his teammates because he continually strives to get better. His strong desire to win, robust work ethic, and intact motivation to get a superior version of himself give a great example that encourages people to work hard for their goals. Ronaldo's teammates have shared that he has always been the one to show up the earliest on training and the last player to leave the field. Ronaldo is known for his dedication to his craft, and this goes true for everything he does to attain his top form.
---
#2
Despite being a great sports star with huge popularity, numerous fans, and impressive net worth, Cristiano Ronaldo did not get dizzy with fame. He did not give up on his values to be loyal to his family and friends. According to many sources, CR7 regularly visits his old friends and enjoys nothing more than spending time with his big and noisy family when he is off the pitch. Ronaldo has a strong relationship with his mother, Dolores, who is said to play a hugely influential role in the footballer's life.
---
#3
The football pro dedicates a lot of his time to charity. Although Cristiano doesn't want to publicize his philanthropist activities, journalists frequently reveal that he donates big amounts of money for fans' surgeries, reconstructions of destroyed homes, and hospital sponsorship. He raised about $100,000 by visiting tsunami-hit areas of Indonesia in 2004. In 2016, when his then team Real Madrid won the Champions League, Cristiano Ronaldo donated his entire €600,000 bonus to a non-governmental organization. Besides contributing to societies with significant sums, Cristiano also sets a great example by regularly donating blood and blood plasma.
---
#4
Cristiano is respectful to his opponents, former clubs and managers. In 2012–13 Champions League knockout phase, he scored twice against Manchester United, while already playing for Real Madrid. Both times, he did not celebrate the goals out of respect to the Red Devils. CR7 also refused to celebrate scoring against Barcelona in May 2018 as ex-Manchester United manager Alex Ferguson had recently suffered a brain surgery. In the 2018 World Cup match, he nobly helped the injured Edinson Cavani to leave the field although the Uruguayan player eliminated Portugal from the tournament after scoring two goals.
---
#5
The footballer always manages to devote time to his fans, although sometimes there are crowds of them. To prevent a young fan of being disappointed with him and feeling sad, Ronaldo left the bus although he was running late to the 2018 FIFA World Cup, and comforted the boy. He hugged the youngster and gave him his autograph. Several times the superstar has taken selfies with desperate fans who ran on to the pitches when he is playing.
---
We hope that you enjoyed this article for Cristiano Ronaldo - one of the best football players not only of his generation, but of the entire football history.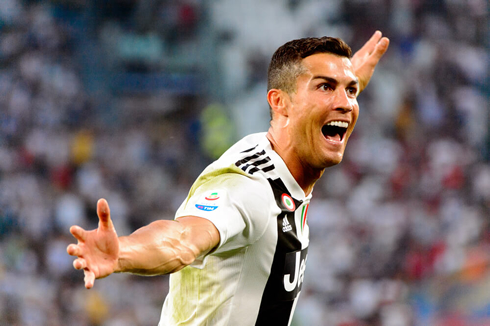 Cristiano Ronaldo next game for Juventus in the Serie A is on May 10, against Torino. You can watch Juventus vs Sampdoria, Real Madrid vs Eibar, Mallorca vs Barcelona, Tottenham vs Manchester United, Manchester City vs Arsenal, and Werder Bremen vs Bayern Munich, all matches provided from our soccer live game pages.
Juventus next game:
Juventus vs Sampdoria kick-off time (10-05-2020):
Beijing (China) | UTC/GMT+8: 23:00
Jakarta (Indonesia) | UTC/GMT+7: 22:00
India (New Delhi) | UTC/GMT+5.30: 20:30
Italy (Turin) | UTC/GMT+2: 17:00
Spain (Madrid) | UTC/GMT+2: 17:00
Portugal and England (Lisbon/London) | UTC/GMT+1: 16:00
Rio de Janeiro (Brazil) | UTC/GMT-3: 12:00
New York (United States) | UTC/GMT-4: 11:00
Los Angeles (United States) | UTC/GMT-7: 08:00
Sources: ronaldo7.net / instagram.com / uefa.com