15.04.2020 » Ryan Giggs damming sentiments on Ronaldo at unfortunate moment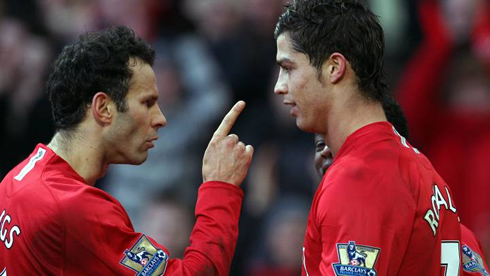 In a somehow surprising statement, Ryan Giggs recently revealed that the best player he has played with in his entire career was Paul Scholes. The Welsh legend seems to have undervalued his former teammate Cristiano Ronaldo, with whom he played together throughout 6 seasons...


As the saying goes, everyone has the right to their own opinion, yours is just wrong. Ryan Giggs is no stranger in the sporting world, and his sentiments on Ronaldo's competence were not surprising. They were probably less damaging to the reputation of the once Manchester United player, but the timing was inappropriate, considering that Ronaldo's mother was being hospitalized by the time his statements were made public. The big contention in Ryan Giggs' opinion is whether Paul Scholes and not Cristiano Ronaldo were the most preferred player during their stint at Old Trafford.
Ronaldo and Giggs - Manchester United:
---
What do we make of the background of Cristiano Ronaldo and Ryan Giggs?
Ryan Giggs is one of the most reputed players in history. He was once a recognizable face of the English Premier League. It was during his time at Manchester United that he forged a footballer career which made a long-standing mark in his life. Besides, he earned a privilege to play alongside other best players of his era that included, Paul Scholes, Cristiano Ronaldo, Wayne Rooney, Peter Schmeichel, Rio Ferdinand, to name just a few...
According to Ryan Giggs, Paul Scholes is the best player he played with throughout his career spanning 20 years at Old Trafford. Although the opinion of a now Welsh football coach is valid in his own right, many question why Cristiano Ronaldo wasn't his favorite co-player. Were his sentiments biased against Ronaldo, who is a five-time Ballon d'Or winner? Where do we put the line between personal preference and the accomplishment of a demonstrated complete player?
---
Ronaldo is equally an exceptional player like Paul Scholes
It's hard not to notice why Paul Scholes made it on top of Ryan's list of favorite former co-players. Together with Ryan Giggs, they have been sharing the same podium for 18 years. That extensive background likely provided the ground to build a more intimate bond between the two, as compared to Ronaldo who played for the club for 6 years. To shield possible criticisms from Cristiano Ronaldo's fans, he shed light on the reasons for his choice. Scholes' long period in soccer, he said, is one of the elements that made him his preferred player over the Juve star.
The former Red Devils player continued to insist that Scholes employed creative techniques on the pitch as a midfielder; a strategy that helped to weaken the defense positions of their rival team. Giggs also noted that was he was highly likely to score from a long distance. Since the revelations were quite subjective, it's not hard to notice that Giggs's sentiments were rather biased in favor of Scholes, who shared an extensive background with him. Although we may be unable to alter his opinion on Ronaldo, the one-side sentiments came at the unfortunate time since Ronaldo's mother had just been hospitalized in the beginning of March...
Ronaldo played with the Red Devils for only six years and ended his contract in 2009. Having interacted with him in just a few years on the pitch may be considered as the source of indifference portrayed in Giggs's revelations. For the time he played at Old Trafford, Ronaldo propelled the club to secure a whopping eight trophies. His contribution to the success of the club was rewarded after he won his first FIFA Ballon d'Or, back in 2008.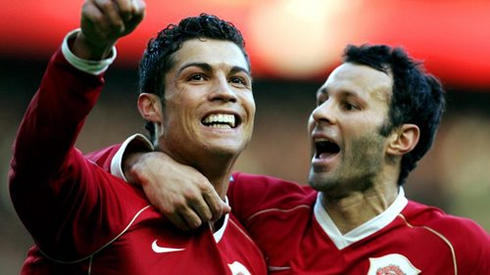 ---

Current health state of Cristiano Ronaldo's mother
Dolores Aveiro suffered a stroke on March 3 and was rushed to Funchal's Dr. Nélio Mendonça hospital in Madeira. Later, she was reported to be conscious and responding well to treatment. Through his Twitter handle, Cristiano Ronaldo thanked his fans and the medical team for their support and sincere wishes. On March 21, Ronaldo's mother left the hospital and finally returned home.
To treat her ischemic stroke, doctors performed surgery to remove the blood clot. This is not the first health scare for the 65-year-old mother of four. In 2007, she was diagnosed with breast cancer. And last year once again, the public was treated to the sad news that she was fighting the second cancer battle.
Ronaldo was compelled to abandon training and fly to Madeira, accompanied by his family to comfort his mother. However, the Juventus player is expected to regroup with his team back in Turin in readiness for Coppa Italia second leg duel with AC Milan that was slated on 4th March. However, the match was canceled following the coronavirus outbreak. The Turin giants will be gearing to put their house in order after paving the way for Lazio to take the top spot...
As the spread of the virus gains momentum, it is widely expected that all Series A matches will be played behind the curtain in a few weeks time, confining soccer fans to watch Coppa Italia action at home. It may be even convenient for a parent fond of football to help their children to deal with some tricky school assignments, for instance, when a kid asks "write me an essay", and then relax on a cozy sofa and watch a match.
Earlier plans were to end the tournament by 24 May, but the current global health challenge is more likely to create disruptions. It's a delicate situation that is no mean task. Football enthusiastic should brace themselves for a challenging time ahead as every professional competition across the world is now on hold...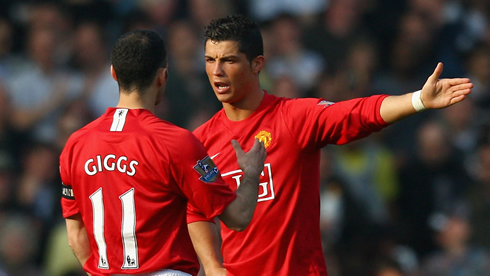 Cristiano Ronaldo next game for Juventus in the Serie A is on May 10, against Torino. You can watch Juventus vs Sampdoria, Real Madrid vs Eibar, Mallorca vs Barcelona, Tottenham vs Manchester United, Manchester City vs Arsenal, and Werder Bremen vs Bayern Munich, all matches provided from our soccer live game pages.
Juventus next game:
Juventus vs Sampdoria kick-off time (10-05-2020):
Beijing (China) | UTC/GMT+8: 23:00
Jakarta (Indonesia) | UTC/GMT+7: 22:00
India (New Delhi) | UTC/GMT+5.30: 20:30
Italy (Turin) | UTC/GMT+2: 17:00
Spain (Madrid) | UTC/GMT+2: 17:00
Portugal and England (Lisbon/London) | UTC/GMT+1: 16:00
Rio de Janeiro (Brazil) | UTC/GMT-3: 12:00
New York (United States) | UTC/GMT-4: 11:00
Los Angeles (United States) | UTC/GMT-7: 08:00
Sources: ronaldo7.net / twitter.com / bbc.co.uk