09.04.2020 » What will happen to Ronaldo after the Corona-virus is gone?
The uncertainties about the future are everywhere during the Corona-virus pandemic. Cristiano Ronaldo is no exception and his future, whether we like or not, has now several question marks which are not easy to answer...


As time passes and the Corona-virus effects are felt in every corner around the world, football clubs are already making plans for the pandemic's aftermath. Juventus were one of the first top clubs in Europe to announce strong measures for the upcoming months and they started by striking a deal with their squad players in order to reduce everyone's salary during this crisis outbreak, affecting March, April, May and June payments. While no one can actually bet on football matches these days due to the fact that every competition has stopped, many media outlets reported that the Bianconeri have agreed to reduce everyone's wages by 33% (4 out of 12 months), which would mean Ronaldo is going to see his yearly salary cut down by nearly 20 million euros (before taxes), or 10 million euros (after taxes). How will this measure alone play out in Ronaldo's plans for the future?
Cristiano Ronaldo - The art of knuckleball:
---
Salary Cut down
According to an official statement issued by Juventus last week, the club has reached an agreement with their players and staff team, in which everyone will see their salaries reduced for the months of March, April, May and June. In total, the club expects to save nearly 90 million euros in salaries and has assured they will renegotiate terms as soon as the normality returns and team starts competing again. Even though this is a collective effort, it isn't difficult to figure out who is going to be the most affected by such a cut: Cristiano Ronaldo.
With his current contract, the Portuguese superstar was earning nearly 2.5 million euros per month (after taxes) with Juventus. The maths are easy. By accepting to give up of his wages for March, April, May and June (4 months in total), the former Real Madrid and Manchester United legend will see his yearly salary cut down in 10 million euros (after taxes). That means that instead of cashing in 31 million euros per year from his contract with Juventus, CR7 will now "only" earn a yearly salary of 21 million euros due to the Corona-virus pandemic. Nevertheless, the 35-year old forward still makes a lot of money out of his endorsement deals (nearly 40 million euros per year) and those shouldn't be greatly affected...
Even though pretty much every club in Europe is anticipating a big economic struggle in the difficult times ahead, there are certainly a few clubs who are capable and are willing to invest more money in their own football projects despite the crisis, so there's a good chance Ronaldo might be tempted to leave Italy in a near future...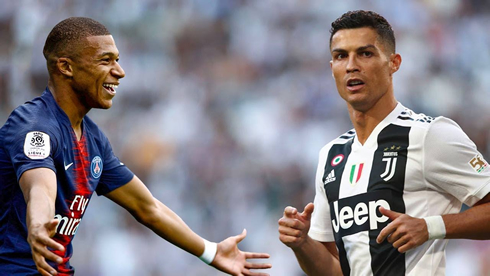 ---

Where could Ronaldo go?
Basically, there are not many clubs in the world who are capable of covering Ronaldo's wage. The Portuguese ace earns a staggering 30 million euros per year (after taxes) in Juventus and even at the age of 35, no one expects him to sign a new contract for much less money than that. That's roughly 60 million euros each year (including taxes) that a club has to spend in order to keep Ronaldo, at least in most countries where the tax level sits near 50%.
The only club who comes to mind is PSG. Money wouldn't be a problem for the French champions and the challenge of winning a first-ever Champions League trophy for such an illustrious club, could eventually lure Ronaldo to the French capital. However, a move to Paris would also mean that CR7 would have to settle with competing in weaker domestic league, the Ligue 1, where PSG doesn't really have any rivals biting their toes.
We shouldn't also ignore the fact that PSG already has plenty of talent in their ranks, especially in their attacking areas. Players like Di Maria, Cavani, Icardi, Mbappé and Neymar are all playing for the French powerhouse and Ronaldo could join them, they would definitely step up another level.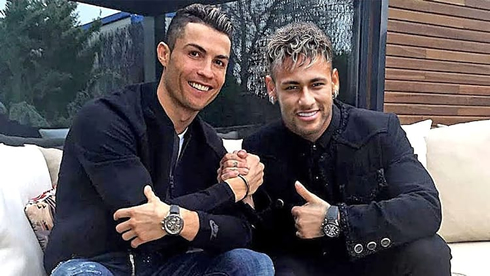 Cristiano Ronaldo next game for Juventus in the Serie A is on April 4, against Torino. You can watch Juventus vs Torino, Real Sociedad vs Real Madrid, Sevilla vs Barcelona, Brighton vs Manchester United, Arsenal vs Norwich City, and Borussia Dortmund vs Bayern Munich, all matches provided from our live football game pages.
Juventus next game:
Juventus vs Torino kick-off time (04-04-2020):
Beijing (China) | UTC/GMT+8: 03:45
Jakarta (Indonesia) | UTC/GMT+7: 02:45
India (New Delhi) | UTC/GMT+5.30: 01:15
Italy (Turin) | UTC/GMT+1: 20:45
Spain (Madrid) | UTC/GMT+1: 20:45
Portugal and England (Lisbon/London) | UTC/GMT+0: 19:45
Rio de Janeiro (Brazil) | UTC/GMT-3: 16:45
New York (United States) | UTC/GMT-4: 15:45
Los Angeles (United States) | UTC/GMT-7: 12:45
Sources: ronaldo7.net / forbes.com / espn.com