08.04.2020 » Ronaldo set to join the billionaires club this year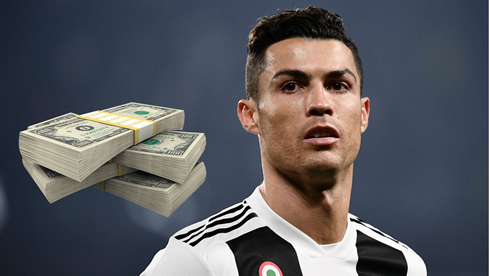 Some say Cristiano Ronaldo is almost like a perfect machine on the field and that's something no one can really argue about. However, that's not the only area where the Portuguese superstar shines, as he's about to join the very restrictive "billionaires club".


In what are uncertain times for footballers and everyone else, Cristiano Ronaldo's decision to take a pay cut is a selfless gesture aimed at helping create a secure future for the sport. He has slashed his take-home pay by €4 million over the next four months to ensure Juventus can continue to pay the non-playing workforce. Juventus has an immense wage bill – in fact, it is rumoured to be the highest in the league. The team's owners will argue that the current table is proof that the investment is paying off, and a look at the Serie A Betsafe odds confirms that I Bianconeri are red-hot favourites to win the league, just so long as it is able to be completed.
Cristiano Ronaldo - The newest billionaire:
---
Who wants to be a billionaire
Despite the dramatic pay cut, Ronaldo is still on target to become the third active sportsman to take his career earnings to a billion dollars. Of course, his salary as a player is only a small part of the story. As well as being one of the most talented footballers the sport has ever seen, Ronaldo has enormous worldwide popularity. That's an irresistible combination for businesses looking for exposure via brand ambassadors.
He is one of only three athletes ever to sign a lifetime deal with Nike (the others being Michael Jordan and LeBron James) and has so many other commercial contracts in place it is almost impossible to keep track. The companies he works with include KFC, Tag Heuer and EA Sport to name just three.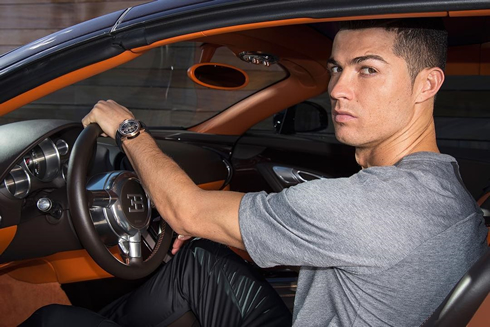 ---
Illustrious company
Only five sportsmen have broken into the billionaires club. Three are long-retired, but can you guess the names of the two who are still active? Here's a clue: both of them are from the USA.
The first should really come as no surprise. Boxing legend Floyd Mayweather Jr has the nickname "Money" and is as famous for spending as he is for earning. He is believed to have netted an incredible $275 million just for that famous fight with Conor McGregor in 2017, according to handerick.com. Despite having officially retired (for the second time), we count him as an active athlete as he's expressed a willingness to fight McGregor's UFC rival Khabib Nurmagomedov in Saudi Arabia. He's intimated that it could net him even more than the McGregor bout.
The other billionaire sportsman who is still very much on the scene is Tiger Woods. He hit the magic figure way back in 2009 when he won that year's FedEx Cup. Like Ronaldo, his earning are not all a direct result of excelling in his sport. He also has numerous sponsorship deals, and although these dried up significantly following his personal difficulties 10 years ago, companies are again knocking at his door now that he has put those controversies behind him and returned to the top of his game.
Significantly, Ronaldo will be the first footballer ever to join the club, and only the second non-American (the other being Michael Schumacher). It's further evidence, as if we needed it, of the position he holds at the top of the game in this, or any, era.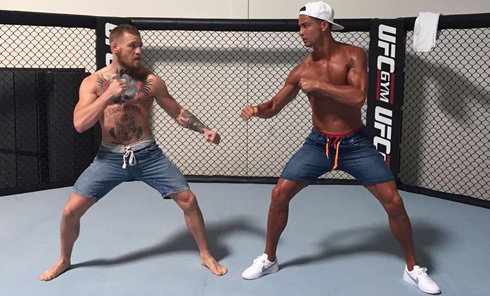 Cristiano Ronaldo next game for Juventus in the Serie A is on April 4, against Torino. You can watch Juventus vs Torino, Real Sociedad vs Real Madrid, Sevilla vs Barcelona, Brighton vs Manchester United, Arsenal vs Norwich City, and Borussia Dortmund vs Bayern Munich, all matches provided from our live soccer game pages.
Juventus next game:
Juventus vs Torino kick-off time (04-04-2020):
Beijing (China) | UTC/GMT+8: 03:45
Jakarta (Indonesia) | UTC/GMT+7: 02:45
India (New Delhi) | UTC/GMT+5.30: 01:15
Italy (Turin) | UTC/GMT+1: 20:45
Spain (Madrid) | UTC/GMT+1: 20:45
Portugal and England (Lisbon/London) | UTC/GMT+0: 19:45
Rio de Janeiro (Brazil) | UTC/GMT-3: 16:45
New York (United States) | UTC/GMT-4: 15:45
Los Angeles (United States) | UTC/GMT-7: 12:45
Sources: ronaldo7.net / metro.co.uk / forbes.com / usatoday.com