06.04.2020 » Hard work vs Education - Doing things the Ronaldo way!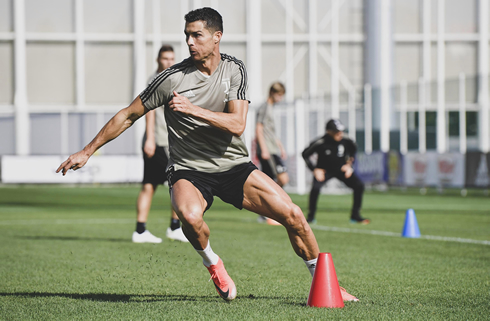 Life is made of choices and one common dilemma most youngsters seem to go through is to whether focus on their studies or in the sport they love. That's not the only road to pursue and when you combine discipline and sacrifice, you definitely increase your chances of succeeding at both...


Any young person with talent and passion for soccer will have to make some serious sacrifices to become a professional soccer player. Sometimes, this means giving up free time, having a less active social life, and even terminating formal education. It has been argued that a player's academic studies should never be compromised in pursuit of a professional soccer career, the same way everyone tempted to start betting on cricket should be cautious and prudent at all times. However and judging by the incredible success of Cristiano Ronaldo, despite a less impressive academic background, do academics really matter when you want to thrive as a footballer? In this article, we weigh the scales, judging whether it may be a good idea to give up on academics to focus on a footballing career.
Cristiano Ronaldo - Hard work:
---
How is education important for a football career?
Most people looking to justify giving up education to pursue a football career often give the tremendous success of Ronaldo as an example. The argument is that, since top professional football players start at an early age, finding time for education becomes less of a priority.
In Ronaldo's case, he has mentioned from time to time that his priority growing up was to focus on soccer as a way of improving his family's social and economic status. However, it is essential to reiterate that Portugal has a minimum of twelve years of compulsory education, which can be equated to the second year of high school in the United States.
Although Ronaldo received education after joining the youth academy at Sporting Lisbon, aged eleven, there is not much to write about when it comes to his academic conquests. What is important to note, however, is that he is a mentally astute person who has invested widely in his general education and speaks at least three different languages. Even though Ronaldo's success can be attributed purely to talent and hard work in training, this does not mean that the importance of education for talented football players should be trivialized...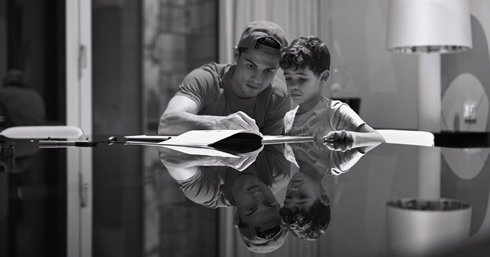 ---
Education matters!
There are many cases of successful footballers with degrees like Vincent Kompany, Juan Mata, Andrey Arshavin, and Steve Palmer. Palmer's case is even more impressive since he managed to carve out a solid career in football with five hundred appearances across English leagues with a degree in Computer Software Design from the University of Cambridge. Vincent Kompany has a Master's in Business Administration. The important lesson from the successes is that rather than sacrificing their academic journeys, serious football players should learn to balance between soccer and academics.
After all, a solid education not only improves your game but can also help once you hang up your boots. Young aspiring footballers should not see academic studies as a hindrance to their passion for soccer. Instead, they should benefit from the intellectual stimulation to build a winning mentality. Leaving aside Ronaldo's case, where hard work and talent thrived, there are numerous instances where academic success has helped to boost and complement a professional soccer career.
Most of the educated players understand the value of discipline and focus, finding it easy to develop in-game intelligence necessary for the effective application of tactics and techniques on the soccer pitch. If you ever find it hard to balance your academics with your soccer engagements, it would be great to seek assistance with your assignments from a reliable write my essay service.
Of course, a well-educated athlete will have an easier time coping with several aspects of being professional, like dealing with accountants, agents, coaches, and the media. Thus, despite his record-breaking talent, hard work, and investments, the past issues with media management and tax evasion cases show that there may be a lacking element in Ronaldo's career, after all.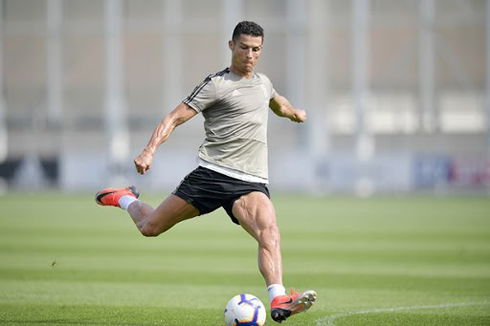 ---
How does Ronaldo thrive despite limited education?
Every now and then, the issue of Cristiano Ronaldo's education creeps up, particularly relating to issues of discipline and financial decisions. However, what is undeniable is that Ronaldo remains a top athlete with top earnings and excellent investments. So, how does he keep thriving?
For what the Juventus star lacks in terms of formal education, he makes up in terms of dedication, talent, and constant practice. He is undoubtedly one of the best soccer players in the history of the game. His devotion to his craft is unmatched, as he boasts of an astonishing set of athletic skills that combine agility, speedy pace, and leading aerial ability with power and vision.
What baffles many is that most of Ronaldo's abilities are not inborn, despite having the talent from the onset. The incredible physique and consistent performance we see today are the outcomes of marked transformation and hard work.
The fact that Cristiano Ronaldo has thrived despite limited education does not mean that you have to. After all, not everyone can have his level of dedication, talent, and charisma. Also, most soccer careers are limited in possibilities, and you may need a fallback plan. Fortunately, in the modern world, a player can balance successful academic and soccer ambitions. The important lesson from Ronaldo is to remain dedicated to whatever you do.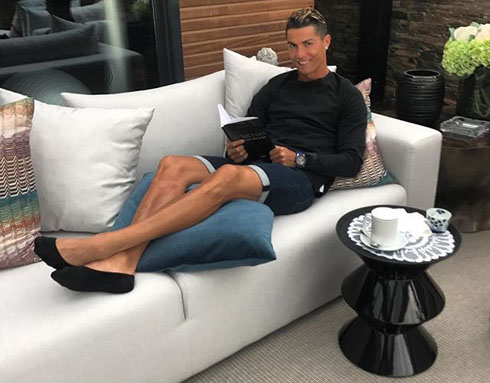 Cristiano Ronaldo next game for Juventus in the Serie A is on April 4, against Torino. You can watch Juventus vs Torino, Real Sociedad vs Real Madrid, Sevilla vs Barcelona, Brighton vs Manchester United, Arsenal vs Norwich City, and Borussia Dortmund vs Bayern Munich, all matches provided from our live football game pages.
Juventus next game:
Juventus vs Torino kick-off time (04-04-2020):
Beijing (China) | UTC/GMT+8: 03:45
Jakarta (Indonesia) | UTC/GMT+7: 02:45
India (New Delhi) | UTC/GMT+5.30: 01:15
Italy (Turin) | UTC/GMT+1: 20:45
Spain (Madrid) | UTC/GMT+1: 20:45
Portugal and England (Lisbon/London) | UTC/GMT+0: 19:45
Rio de Janeiro (Brazil) | UTC/GMT-3: 16:45
New York (United States) | UTC/GMT-4: 15:45
Los Angeles (United States) | UTC/GMT-7: 12:45
Sources: ronaldo7.net / ertheo.com / theguardian.com