31.03.2020 » How is Ronaldo helping in the fight against the Corona virus?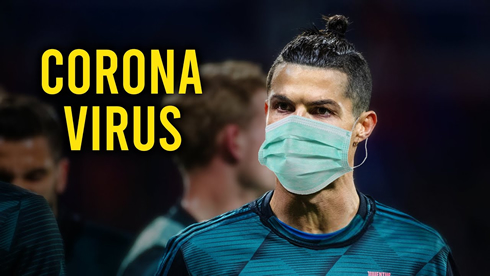 The entire world has been turned upside down ever since the Corona virus outbreak. Football in particular has stopped pretty much everywhere and the real economical consequences are yet to be known...


We are all together in a fight against an invisible enemy and just like in a football game, everyone can help even if that means just staying at home. The Corona virus has shaken the world and football in a way we've never seen before, putting many at risk of being infected and forcing every league and competition to stop completely. Cristiano Ronaldo who travelled to Madeira in the beginning of March, first on March 3 and a few days later on March 8 to visit his mother who had suffered a stroke, ended up staying in the island ever since due to the strict confinement rules put in place everwhere in Europe, but especially in several regions in Italy where the virus has been hitting harder. Wherever you are, it's important you stay at home and if you're struggling with boredom, you can always try a few casino games on Fair Go Info. In the meanwhile, it's now been roughly 3-4 weeks since Ronaldo has been in Madeira, but he's definitely making sure he still plays an important role against the Corona virus...
Messi and Ronaldo - Fighting together against the Corona-virus
---

It's everyone's duty: Stay at home!
First and foremost, Cristiano Ronaldo is just like everyone of us and he clearly understood the importance of also staying at home during this unusual period. The Portuguese gathered his family in Madeira since the beginning of the month and has been active on social media to share knowledge about the virus and also set an example to his millions of followers.
On March 13, Ronaldo shared a message/statement with the world where he expressed his concerns about the dangers and threats the Corona virus poses to all of us. He mentioned his teammate Daniele Rugani was already fighting against the virus, just a few days before we ended up knowing that Matuidi and Dybala were also infected with Corona virus. He also didn't forget to leave a thanking note to all the health professionals who are in the front line against the Corona virus.
A week later, on March 20, Ronaldo shared a "World Health Organization" post, containing crucial information on how to reduce the probability of spreading the virus to others:
- Wash your hands frequently with both soap and water or just alcohol-based rub
- Try maintaing social distancing (at least 1 metre)
- Avoid touching your own eyes, mouth and nose
- Always practice respiratory hygiene
- Do you have fever, cough or breathing difficulties? Look for medical care
- Always stay informed and follow the advices from your healthcare provider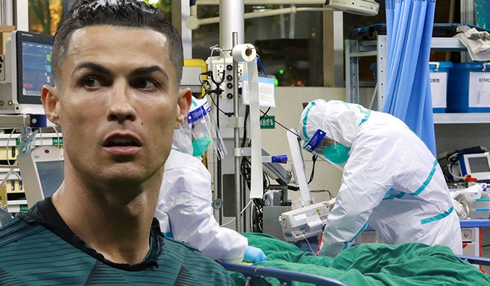 ---

Donations that help those who need the most!
On March 24, Portuguese hospitals revealed that both Cristiano Ronaldo and his agent Jorge Mendes had donated roughly 4 million of euros for new facilities and equipments, including ventilators. The Santa Maria hospital in Lisbon and the Santo António hospital in Porto will soon benefit from 4 brand new intensive care units, fully equiped and ready to help in the fight against the Corona virus. As a sign of appreciation, the new units will be named after Ronaldo and Jorge Mendes.
A few days later, on March 28, official representatives of the regional government in Madeira announced that both Cristiano Ronaldo and Jorge Mendes stepped up to donate money to the island's hospitals, in order to fund the acquisition of another 5 ventilators.
Moreover, Ronaldo has already accepted to see his salary reduced in Juventus and he has reportedly helped convincing some of his teammates to follow the same path and help the club in the upcoming months.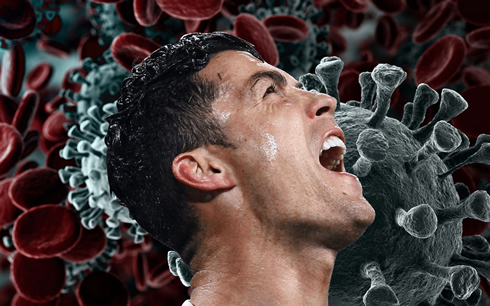 Cristiano Ronaldo next game for Juve in the Serie A is on April 4, against Torino. You can watch Juve vs Torino, R. Sociedad vs Real Madrid, Sevilla vs Barça, Brighton vs Man United, Arsenal vs Norwich City, and Borussia Dortmund vs Bayern Munich, all matches provided from our soccer live game pages.
Juventus next game:
Juventus vs Torino kick-off time (04-04-2020):
Beijing (China) | UTC/GMT+8: 03:45
Jakarta (Indonesia) | UTC/GMT+7: 02:45
India (New Delhi) | UTC/GMT+5.30: 01:15
Italy (Turin) | UTC/GMT+1: 20:45
Spain (Madrid) | UTC/GMT+1: 20:45
Portugal and England (Lisbon/London) | UTC/GMT+0: 19:45
Rio de Janeiro (Brazil) | UTC/GMT-3: 16:45
New York (United States) | UTC/GMT-4: 15:45
Los Angeles (United States) | UTC/GMT-7: 12:45
Sources: ronaldo7.net / metro.co.uk / espn.com / forbes.com