17.03.2020 » FIFA alternatives for Ronaldo fans to check out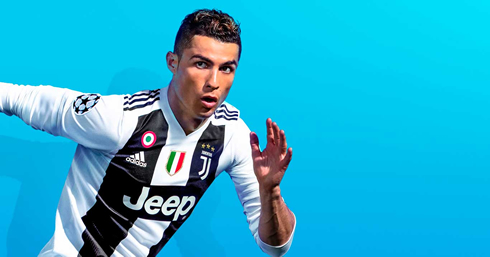 With so many people being asked to stay at home due to the corona-virus crisis, why not suggest a few games to entertain us during our home quarantine?


With so many sporting events cancelled or postponed due to the coronavirus outbreak, many fans are turning to their Xboxes, PlayStations and mobile devices for alternatives in the virtual or online world. As far as Ronaldo fans are concerned, that is only likely to mean one thing. FIFA has been the go-to football game since the 1990s, and of course FIFA 2018 holds a special place as it featured the man himself on the cover. Times have moved on, though. Ronaldo remained the cover star for FIFA 19's initial run before being axed in controversial circumstances last year. Now, it's all about Zinedine Zidane for FIFA 20. But whisper it, if you want to play a virtual football game, you don't have to spend all that money on FIFA. Here, we look at some alternative games that Ronaldo followers should explore.
Football Manager - Every decision counts:
---

Football Manager
FIFA might have been topping the gaming charts since Ronaldo was kicking a ball around as an eight year old, but there's one game that has been with us since before he was even born. The first version of Football Manager was released in for the Tandy and Sinclair home computers back in 1982, and featured names like Alvin Martin and Kevin Keegan, who ruled the top flight in those long ago days. FM 2020 still retains the basic ethos of that original game, although it is of course, far more complex with reams of up-to-the-minute data and social media feeds. If you're feeling nostalgic, original developer Kevin Toms has recreated the 1980s classic for iOS and Android.
---

Champions Cup
The thing about Football Manager is that it makes demands on your time. Right now, that's probably not a problem, but wouldn't it be great if all that hard work had a real payoff? Even Ronaldo has felt the pull of the casinos, and he's become a brand ambassador for a certain poker site. But over at the slot games, Champions Cup is consistently among the most popular choices. Built by Netent, it is a mainstay of all the major sites, so it's worth looking them up on a resource like Best Casino World to take advantage of whatever promotions are currently available. For those interested in the tech side, Champions Cup offers 20 paylines, medium volatility and a highly impressive RTP of 96.8 percent.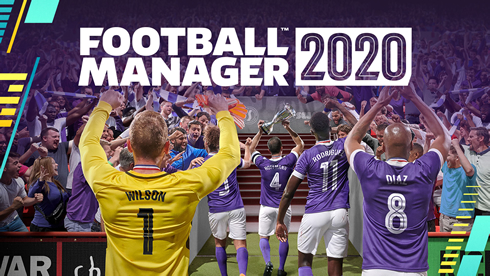 ---

Score! Hero
Both the above games are well worth your time. However, neither of them actually involve sticking the ball into the back of the net. If that's what you've got in mind, this mobile game from First Touch Games could be the perfect FIFA-alternative. Unlike some action-based games like Super Arcade Football, the controls are simple to master – in fact it's all done with a simple swipe. The game is just the right blend of career-building story arc and on-field action. Despite its relative simplicity, Trusted Reviews described the game as offering a more authentic experience than either FIFA or PES. For a freemium mobile game, that's high praise indeed.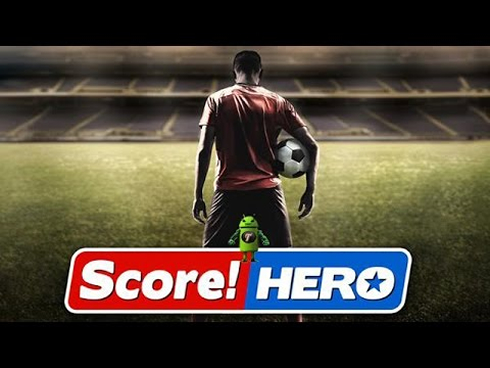 Cristiano Ronaldo next game for Juventus in the Serie A is on April 4, against Torino. You can watch Juventus vs Torino, Real Sociedad vs Real Madrid, Sevilla vs Barcelona, Brighton vs Manchester United, Arsenal vs Norwich City, and Borussia Dortmund vs Bayern Munich, all matches provided from our soccer live game pages.
Juventus next game:
Juventus vs Torino kick-off time (04-04-2020):
Beijing (China) | UTC/GMT+8: 03:45
Jakarta (Indonesia) | UTC/GMT+7: 02:45
India (New Delhi) | UTC/GMT+5.30: 01:15
Italy (Turin) | UTC/GMT+1: 20:45
Spain (Madrid) | UTC/GMT+1: 20:45
Portugal and England (Lisbon/London) | UTC/GMT+0: 19:45
Rio de Janeiro (Brazil) | UTC/GMT-3: 16:45
New York (United States) | UTC/GMT-4: 15:45
Los Angeles (United States) | UTC/GMT-7: 12:45
Sources: ronaldo7.net / mirror.co.uk / talksport.com / trustedreviews.com