25.02.2020 » How do all-time greats compare to Ronaldo at 35?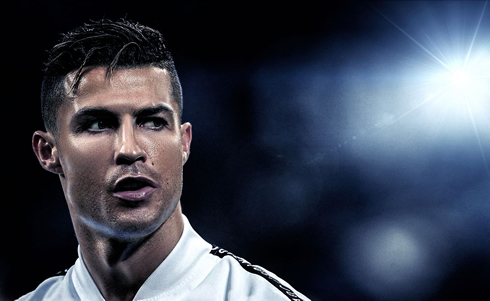 Ronaldo has earned the right to be compared with the all-time greats and it doesn't matter when he decides to end his career. The Portuguese legend has marked an era and his name will be remembered in many years to come...


In the recent 2-1 win over SPAL, Cristiano Ronaldo helped Juventus climb back to the top of the Serie A table. However, as is often the case with the Portuguese star, there was also plenty of personal glories. Ronaldo equalled a Serie A record for scoring in 11 consecutive games and played in his 1,000th professional game. Perhaps the most amazing thing about Ronaldo – and something many people forget – is he is now 35 years old. Has there ever been a professional footballer who has been this good at 35? The simple answer is no, Ronaldo is truly breaking new ground. However, we decided to look at how some of the other players considered the best ever were performing at 35. Football fans are now placing bets on online casinos for whether Ronaldo will score in his 12th consecutive Serie A game and break the record. Online casino venues are providing a platform for betting across sports, casino games, and even live casino experiences. It will be interesting to see if Ronaldo can break the record...
Cristiano Ronaldo - Greatness doesn't have age:
---
What's clear about comparing Ronaldo at 35 to other all-time greats is that most other players were already in inferior leagues at this age. Ronaldo is still doing it at the top, breaking records in one of Europe's top leagues and also in the UEFA Champions League.
---

Diego Maradona
Maradona's decline was all his own doing because much of his career was harmed by his drug addiction. However, the Argentine legend did manage to play on until he was 38… kind of. Sure, Maradona was with Boca Juniors between 1995 and 1998, but he ended his career with a whimper. Just 30 games were played over three seasons and Maradona offered just 7 goals. At 35, Maradona played 25 games for Boca in the ever-declining Argentinian league and scored 5 goals.
---

Pele
Like Maradona, Pelé played on until he was 38, but also saw out his career in a relatively poor league. At 35-years-old, the Brazilian goal machine had left his beloved Santos and joined New York Cosmos in the United States, in the North American Soccer League (the precursor for the MLS). US-based football is hardly excellent now and in the 1970s it was even worse. Pelé offered 5 goals from just 9 appearances for Cosmos, when he was the same age as Cristiano Ronaldo.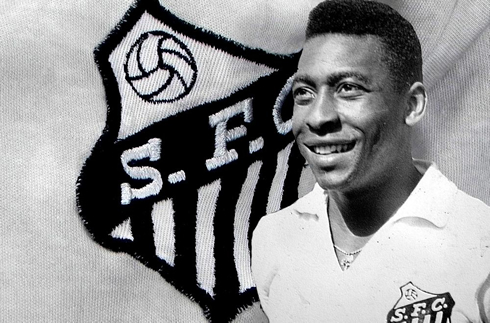 ---

Johan Cruyff
Cruyff is viewed as a footballer who defined the modern game under his Total Football ethos. Certainly, he is seen as the underpinning influence behind Barcelona's rise to dominance in the 2000s. However, by the time he reached 35, his career as a player was winding down. He returned to Ajax in 1982 at the age of 35 and managed a healthy contribution until he retired at 38. Yes, Ajax was still a decent force in Europe and Cruyff's numbers were respectable, but nowhere near what Ronaldo is currently achieving.
---

Ronaldo (the Brazilian)
Yes, we all know that there was another famous football Ronaldo before Cristiano. The Brazilian Ronaldo was a goal machine who many predict would be considered amongst the very best ever if his career was long. However, he was plagued by injury and faded quickly in his late 20s. That said, he did play until he was 35, although only in 2 games for Corinthians in Brazil. Despite playing until his mid-thirties, Ronaldo's glory days were long behind him. Amazingly, Ronaldo is still only 43 years old, which is interesting considering how long ago it seems since he played at his peak...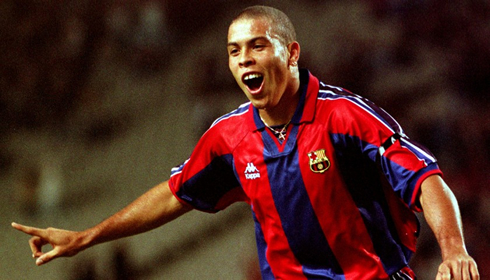 Cristiano Ronaldo next game for Juventus in the UEFA Champions League is on February 26, against Olympique Lyon. You can watch Lyon vs Juventus, Real Madrid vs Manchester City, Napoli vs Barcelona, Manchester United vs Club Brugge, Chelsea vs Bayern Munich, and Espanyol vs Wolverhampton, all matches provided from our football live game pages.
Juventus next game:
Lyon vs Juventus kick-off time (26-02-2020):
Beijing (China) | UTC/GMT+8: 04:00
Jakarta (Indonesia) | UTC/GMT+7: 03:00
India (New Delhi) | UTC/GMT+5.30: 01:30
Italy (Turin) | UTC/GMT+1: 21:00
Spain (Madrid) | UTC/GMT+1: 21:00
Portugal and England (Lisbon/London) | UTC/GMT+0: 20:00
Rio de Janeiro (Brazil) | UTC/GMT-3: 17:00
New York (United States) | UTC/GMT-4: 16:00
Los Angeles (United States) | UTC/GMT-7: 13:00
Sources: ronaldo7.net / forbes.com / espn.com / sportbible.com