30.01.2020 » 8 little known facts about Cristiano Ronaldo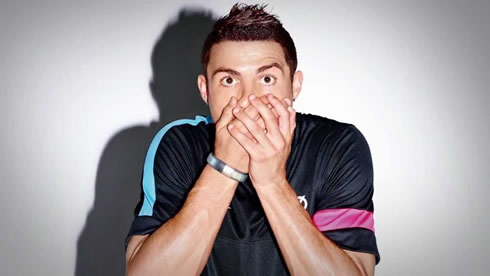 How much do you really know about Cristiano Ronaldo? We challenge you to go through our list below and confirm if you already knew about all the little facts we have chosen for you...


As of today, Cristiano Ronaldo, is currently the 5th best scorer in the world, overtaking Germany's goal-scoring icon Gerd Muller. The superstar, who bagged two goals in Juventus' win against Parma on January 20, scored in his 7th successive game for the Bianconeri on that day, reaching a whopping 736 goals in over 1000 games. He is currently three goals above Muller's record in his adorning career for both country and club and has moved up one spot higher into the top 5 goal scorers in football history. With an appealing goal-scoring record per game of 0.72, he is highly likely to overtake Hungarian legend Ferenc Puskas at 747. Similarly, if he keeps that performance, he might end up surpassing Brazil's Pelé tally of 767, unless Pelé adds some additional training ground goals to his current portfolio. Now, despite his overwhelming popularity and impressive achievements, the Portuguese still has many fascinating things about his personal life and career that you probably don't know about. Here are 8 little known facts about the Portuguese star...
Cristiano Ronaldo - Little known facts:
---

1. The "cry baby"
It is widely known that Ronaldo was named after US's President Ronald Reagan, who switched from the movie industry to politics. Reagan was only a month into his 2nd term when the icon was born. However, his childhood pan name is not very popular.
Very few know that he was referred to as "crybaby" because of his intense emotional nature. Kids at school gave him the name because he used to get very emotional whenever he passed the ball and teammates did not make anything out of it.
---

2. Very few know CR7 junior's mother
Although many people know him as a family man, his family, in general, is somehow awkward. His son, Cristiano Ronaldo Junior, doesn't know his biological mother. This is one of the secrets Ronaldo has managed to keep successfully, despite a considerable part of his personal life being in the public domain.
Though there are rumors about a surrogate mother, what is known so far is that CR7 Junior was born in the US and his mother is a Portuguese woman. There are also some rumors about the mum being a waitress the footballer once dated...
---

3. CR7 Moniker
Who doesn't know what CR7 means in the football world? Yes, it is due to his passionate shirt number 7 and the first letters of his first and second names. But did you know that he has also worn four different numbers over his adorning career!? Come on. Just accept it, this one got you by surprise, right? He wore 28 in his first season at Sporting Lisbon, between 2002 and 2003. He also wore No. 17 at Euro 2004 when he debuted for Portugal and No. 9 when he signed for Madrid in 2009, because Raul was holding the No. 7 jersey at that time.
---

4. Eighty percent of gamers who bet on Ronaldo to score on under challenging games actually win!
After another memorable moment (the Juventus vs. Parma game) in his career, it's evident that Cristiano Ronaldo is one of the best goal scorers in football history. His recent impressive goalscoring form in this season's Serie A started on December 1 and hasn't withered a bit since then. He has scored in every match since then.
Also, if you take into account all competitions and exclude the SuperCoppa game against Lazio, he has scored 14 goals in hist last 11 games. His Champions League track record is also not a joke; currently leading with more than 20 goals...
With Portugal, the Juventus star has over 90 goals to his credit! These and many other achievements are why most bookies who bet on him to score actually win! He never disappoints. CR7 is a different type of "animal" one who lives to break all kinds of football records, and there is no doubt that he won't rest until he bags all of them. Want to try your luck with him? There are many sites available online...
Caution: Just make sure the site is reliable and trusted. Also responsible gambling is strongly advised.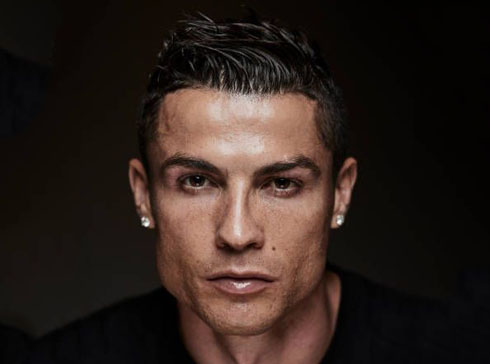 ---

5. The story behind joining United
If you are a football enthusiast or then you probably already know this; If not for O'Shea, CR7 may had never joined Manchester United. The Irish played as a right-back for a pre-season match in 2003, and Ronaldo (a teenager by then) gave him quite a hard time. This is what convinced Manchester United to push through his transfer...
---

6. The story behind joining United
The selfish and self-centered image that follows him around doesn't portray his real character. It is a big contrast as the star is actually a very charitable person, a community leader and great donor. For example, he donates money often to his childhood neighborhood for various community development projects.
There is also an instance where he was requested to give out his jersey for auction so that a cancer-stricken boys' family could raise enough money for his treatment. However, to the surprise of many, Ronaldo did not only donate his full kit but also paid for his full treatment!
---

7. Liverpool almosted signed him
Before his widely publicized £12.24 million move to Old Trafford, which made him the most expensive teenager in football and the first Portuguese to join the Red Devils, Ronaldo almost joined Liverpool. Gerard Houllier was very keen in signing him, but the deal did not go through because of financial problems, allowing Manchester United to close the deal in anticipation.
---

8. A racing heart almost destroyed his career
Ronaldo's soccer career almost hit a snag after only one year when he was diagnosed with a racing heart condition. Fortunately, that didn't happen thanks to laser operation. It was performed to counter the affected area, which was the leading cause of the problem and Ronaldo (15 years old then), resumed training a few days after the treatment.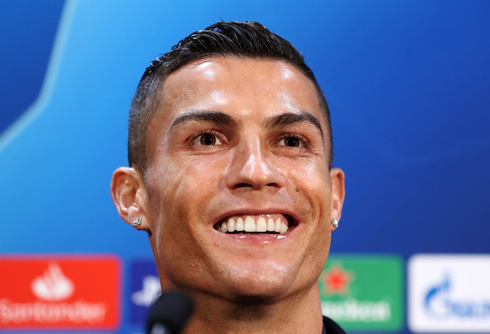 Cristiano Ronaldo next game for Juventus in the Serie A is on February 2, against Fiorentina. You can watch Juventus vs Fiorentina, Real Madrid vs Atletico Madrid, Barcelona vs Leganes, Manchester United vs Wolverhampton, Leicester City vs Chelsea, and Mainz vs Bayern Munich, all matches provided from our live streaming football game pages.
Juventus next game:
Juventus vs Fiorentina kick-off time (02-02-2020):
Beijing (China) | UTC/GMT+8: 19:30
Jakarta (Indonesia) | UTC/GMT+7: 18:30
India (New Delhi) | UTC/GMT+5.30: 17:00
Italy (Turin) | UTC/GMT+1: 12:30
Spain (Madrid) | UTC/GMT+1: 12:30
Portugal and England (Lisbon/London) | UTC/GMT+0: 11:30
Rio de Janeiro (Brazil) | UTC/GMT-3: 08:30
New York (United States) | UTC/GMT-4: 07:30
Los Angeles (United States) | UTC/GMT-7: 04:30
Sources: ronaldo7.net / espn.com / telegraph.co.uk