21.01.2020 » The complications of greatness - Ronaldo and Dybala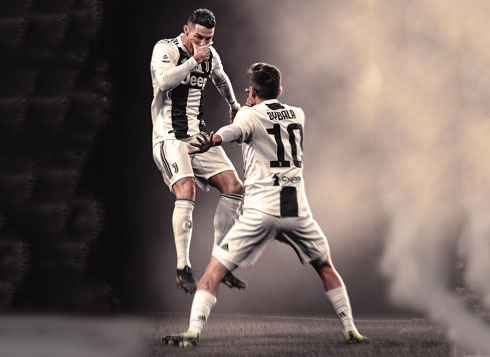 Ever since Ronaldo joined Juventus in the summer of 2018, there's been a lot of controversy about the compatibility between the Portuguese star and Dybala. However and as time passed, the two have proved that there's no other option but to play them together in the most important games...


Juventus manager, Maurizio Sarri, has recently stepped in to clear the air about his superstar's relationship with key forward Paulo Dybala. Sarri has been quoted saying, "I consider it a myth that the two of them have difficulty playing together, Cristiano is also scoring and I don't see any problems whatsoever." The addition of Ronaldo in the summer of 2018 has undoubtedly elevated the club, but it is worth looking at how the Bianconeri have adjusted since and why Sarri feels the need to defend his key players...
Juventus stars - Ronaldo and Dybala:
---

A fortunate problem...
Rumors arose about tensions between Ronaldo and Dybala shortly after the Portugese's debut in Turin. The Argentine enjoyed the limelight in the 2017-18 season, seeing Juventus finish at the top of Serie A by scoring 22 goals over 33 matches. It is not surprising then that Dybala's being pushed into a supporting role by one of the most remarkable players to ever take to the pitch would cause a disturbance. No one can argue with the results, however, least of all bookmakers as they size up the club's chances in their Champions League tie with Lyon next month.
The thirty-four-year-old Ronaldo is performing as well as ever, scoring for Juventus in seven consecutive games, the last player to do so being David Trezeguet in 2005. It is clear that Ronaldo is not only continuing to test himself, but those around him as well.
Juventus must deal with the fortunate problem of how to structure an already talented squad around star power. "We have a champion who sometimes creates a problem for you but solves 100 of them," Sarri said. The manager's attempts to spread around playing time have been rumored to have caused his own blowouts with Ronaldo, who has been substituted more this year over the course of a few games than all last season. Dybala has had testy reactions to his own substitution woes, notably during their meeting with Roma, which brought in 2-1 victory for the Old Lady.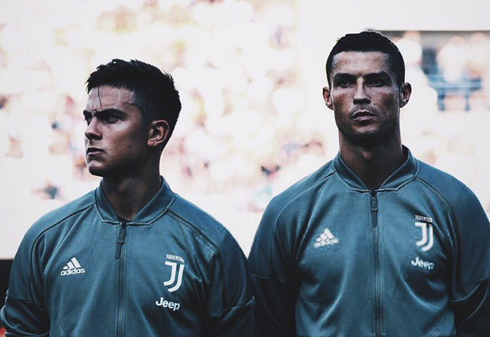 ---

Compatible egos?
But it is not only on-field chemistry that could contribute to this rumored bad-blood. Dybala enjoys the unfortunate irony of being the back-up boy for Lionel Messi on the Argentinian national team. Dybala has publicly claimed to have good relationships with both players independently, but because Messi is the only other giant competing with Ronaldo in the stratosphere at this late stage in his career, the superstar may consider Dybala guilty by association. In spite of his unquestioned talent, Dybala has found himself in an uncomfortable position on all sides...
The question remains, what else would we have to see Ronaldo doing? As Sarri notes, Cristiano is scoring and €340 million invested in his acquisition is delivering its intended outcome. We see why Sarri wants to dispel these rumors as Juventus shows promise in the Champions League. Hopefully, a victory in the competition will pacify egos rather than agitate them, and that making way for Ronaldo won't cause the Bianconeri to implode in on itself...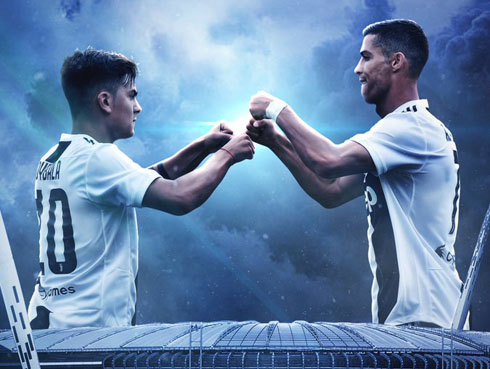 Cristiano Ronaldo next game for Juventus in the Coppa Italia is on January 22, against AS Roma. You can watch Juventus vs AS Roma, Unionistas Salamanca vs Real Madrid, Ibiza vs Barcelona, Sheffield United vs Manchester City, Chelsea vs Arsenal, and Napoli vs Lazio, all matches provided from our streams football game pages.
Juventus next game:
Juventus vs AS Roma kick-off time (22-01-2020):
Beijing (China) | UTC/GMT+8: 03:45
Jakarta (Indonesia) | UTC/GMT+7: 02:45
India (New Delhi) | UTC/GMT+5.30: 01:15
Italy (Turin) | UTC/GMT+1: 20:45
Spain (Madrid) | UTC/GMT+1: 20:45
Portugal and England (Lisbon/London) | UTC/GMT+0: 19:45
Rio de Janeiro (Brazil) | UTC/GMT-3: 16:45
New York (United States) | UTC/GMT-4: 15:45
Los Angeles (United States) | UTC/GMT-7: 12:45
Sources: ronaldo7.net / mirror.co.uk / goal.com / 90min.com