18.01.2020 » Where does Ronaldo's prolific career take him in 2020? MLS?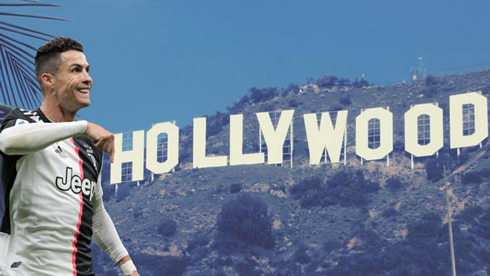 Whatever the future holds for Ronaldo, the MLS rumours will always be linked to his name until the days he decides to hang up his boots. At the age of 34 and with the rise of the league in the US, there are already several teams lining up to try signing the Portuguese star...


The world's most popular soccer star, Cristiano Ronaldo, may still have unsettled scores in Turin for now, but does the record-breaking 34-year old have plans to retire playing in the Serie A, or will he set his sights on a new place to call home at the end of the season? As usual, the Portuguese never shows his cards whenever he's asked about his future, but there are good reasons to believe that he might just look for a different challenge sooner than many would expect... The United States and the MLS are one of the strongest possibilities as Ronaldo moves closer to the end of his career, but will that ever happen?
Cristiano Ronaldo - Age is just a number!
---

Inter Miami sounds interesting
David Beckham, the former team-mate and current owner of the brand new MLS club Inter Miami has recently sparked an interest in signing huge soccer stars to his team for the 2020 MLS season. It will be the debut appearance for Inter Miami and with MLS's original trendsetter at the helm, it's a possibility his own star power can convince Ronaldo that America is the ideal retirement location.
In a recent interview with ESPN, Beckham would touch on the subject whilst expressing his interest in both Messi and Ronaldo. Beckham understands that both players are still playing at a high level even at the later stages of their career but doesn't rule out the possibility. With Beckham himself playing for LA Galaxy back in 2007, he set trends with a move to the MLS with stars such as Zlatan Ibrahimovic, Ashley Cole & Wayne Rooney all signing for clubs in the American Soccer League after David Beckham did it first.
In my opinion, a move to the MLS would suit Ronaldo's lifestyle and it would certainly be a profitable opportunity for the Portuguese A-list celebrity. His stock would raise, but would his soccer career flourish? At this rate, Ronaldo could still be playing soccer into his 40's if that's something he wanted to do... I'm not sure a move to the MLS will be on the cards for Ronaldo when still performing at such a high level.
---

Ronaldo and Hollywood
An interesting statement made by Ronaldo was his affection for acting and having a keen passion to act in films once he retired from soccer. This could certainly indicate a move to a US team in the MLS, considering America is the home of Hollywood and international blockbuster movies. If Ronaldo has the full intention of acting once he retires from football, it would be convenient for your acting career if you'd already made a name for yourself on the soccer pitch in the USA.
Could Ronaldo make 2020 his final year of serious competition and join a league where he'd be the center of attention? Quite possibly... Can the highest-paid soccer athlete on the planet make even more money? Yes, he can! All whilst building a solid reputation in the United States similar to Beckham, which can go hand in hand, when he eventually hangs up the boots for good.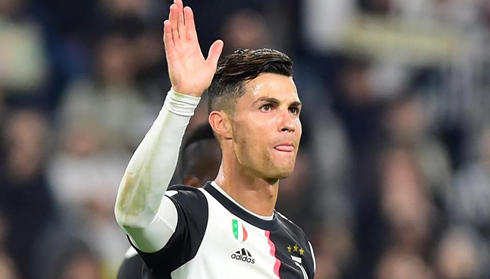 ---

More records to be broken at Juventus
It's easy to sit here and speculate on Ronaldo's future, but let's be realistic. Ronaldo has no reason to retire if we take his current form into consideration, so does a move to a lesser league really make sense at this point his in career?
Ronaldo has been breaking records since his teenage years and is coming up close on some records that will establish his "G.O.A.T" (greatest of all time) status even more than it already is. I'm not sure any critic or media outlet can predict what's going on in the mind of Cristiano Ronaldo halfway through one of the most important seasons of his career, but we do know his focus right now is to accomplish greater records than that of his rival, Lionel Messi.
All-time International top-scorer: Ronaldo has scored 99 goals whilst on international duty for Portugal. He is 11 goals shy of breaking the record which is held by Ali Daei of Iran (109).
First-ever to be top-scorer in English, Spanish & Italian top-flight leagues: First he would conquer the Premier League, and then the Spanish fans were given a high-light reel record amount of goals, now Ronaldo is joint fourth in Serie A's top goal scorers heading into 2020. Can Ronaldo storm into the New Year and make a comeback in the goal scorers market? He's 7 goals short of Ciro Immobile which is just another two hat-tricks and a goal away from claiming his spot.
The most Champions League hat-tricks: Ronaldo and his arch-rival Messi have a combined 16 hat-tricks in the Champions League with 8 each. If either of the two could claim another in 2020, this would be yet another bragging right/record to hold for the years to come.
All-time top European Championship goal-scorer: Ronaldo has scored 9 goals across four European Championships. If he can find the back of the net just once in this year's competition, he'll surpass Michel Platini for the all-time highest scorer.
Most European Cup wins: With five Champions League trophies in his cabinet, Ronaldo could join current record holder Francisco Gento (6) in holding arguably, the most prestigious record in domestic competition history.
---

Final thoughts
It'd be a bold statement to make if we were to suggest Ronaldo will definitely make a move to America this year. With so much competition currently underway for all European soccer players, predicting the mind-state becomes a lot easier towards the end of the domestic season. Juventus will not want to let their star leave so soon into his career and to back-up Ronaldo's loyalty... If he were to leave Juventus this season, it would be the first club where he'd spent less than two-years competing for them.
On the other hand, Ronaldo is 34 years old and won't be competing at the highest level forever. He hasn't shown evidence of slowing down but given his financial stability and worldwide fame, the only aspect keeping Ronaldo playing at the highest level is himself.
Will he continue his journey on Italian soil or take a payday for the MLS in America, who knows? I guess only time will tell. One thing is certain; we'll have more than enough glorious soccer highlights to come from the greatest of all time, and you never know, maybe we'll see Ronaldo alongside "The Rock" in the Fast & Furious in the years to come!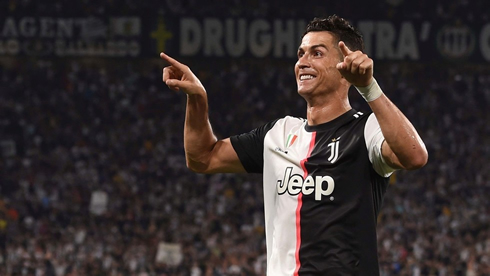 Cristiano Ronaldo next game for Juventus in the Serie A is on January 19, against Parma. You can watch Juventus vs Parma, Real Madrid vs Sevilla, Arsenal vs Sheffield Utd, Man City vs Crystal Palace, Parma vs AS Roma, and Augsburg vs Borussia Dortmund, all matches provided from our football streaming game pages.
Juventus next game:
Juventus vs Parma kick-off time (19-01-2020):
Beijing (China) | UTC/GMT+8: 03:45
Jakarta (Indonesia) | UTC/GMT+7: 02:45
India (New Delhi) | UTC/GMT+5.30: 01:15
Italy (Turin) | UTC/GMT+1: 20:45
Spain (Madrid) | UTC/GMT+1: 20:45
Portugal and England (Lisbon/London) | UTC/GMT+0: 19:45
Rio de Janeiro (Brazil) | UTC/GMT-3: 16:45
New York (United States) | UTC/GMT-4: 15:45
Los Angeles (United States) | UTC/GMT-7: 12:45
Sources: ronaldo7.net / bleacherreport.com / givemesport.com