12.12.2019 » Juventus confirms 10bet as a new gaming and betting partner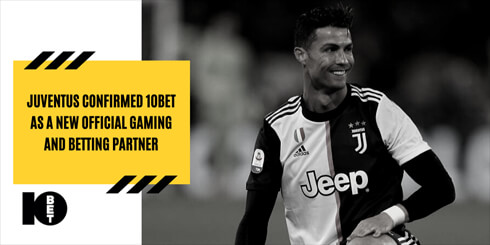 Juventus have partnered up with 10bet for the upcoming 3 seasons, in a clear sign that the betting company is extremely focused on the Italian market. Due to legal issues, the advertising will only be made outside Italy...


Breaking news in the sports world as 10bet has become the official gaming and betting partner of Juventus, one of the oldest Italian football clubs. The agreement is going to last at least 3 years, and it's set to give players the best gaming and betting experience. Throughout their 3-year partnership, 10bet will have to develop a multiple promotions and marketing acts for Juventus, such as giveaways and exclusive content that will let the soccer fans experience the Italian action in a more immersive way. A 10bet spokesperson recently said: "We're thrilled to be partnering with such a prestigious brand as Juventus and both brands share the same values and principles. We are passionate about presenting our audiences with the most unique and entertaining products, and we're confident this will be a mutually beneficial long-term partnership." Even though the company doesn't focus their offer in Indonesia through situs slot online and other gambling activities, it is still set to be a successful partnership, despite this type of advertising having been banned in Italy since last January...
Juventus - 10bet partnership:
---

10bet and Juventus signed soccer partnership
Juventus has won the Italian Serie A for 8 consecutive times between 2011 and 2019. They were also twice crowned winners of the UEFA Champions League, becoming the most prestigious and most successful football team in Italy. Juventus started affiliating with 10bet in the riskiest time, as European governments keep releasing new gambling regulations year after year.
In January 2019, Italy's government made a final decision regarding gambling. Any gambling advertisement was banned because they think that it may have harmful effects to the public. It made companies lose nearly 700 million euros per year. However and since it only concerned domestic gambling promotions, such as radio, television, and websites, Juventus could still advance for an affiliation deal with 10bet.
Even though they have a contract together, 10bet will only be advertised in non-domestic territory in order to avoid paying big fines in Italy. Juventus and 10bet is the first partnership since the gambling promotions got banned in Italy. That is why they are working on the best strategy to get together millions of sports fans. 10bet is also trying to replace Betfair and focus on promoting Juventus, where Cristiano Ronaldo is naturally a key figure to help the company increase their brand awareness level. They are planning on having a successful partnership since they were the first ones moving forward for a deal after the significant betting and gambling regulation in Italy.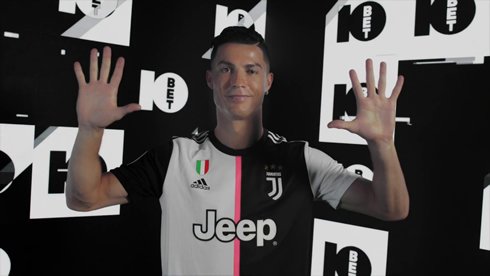 ---

Legal issues
In January, gambling companies had obeyed the rules and decided to take down all the advertisements regarding betting. It has not been easy since they were also supporting football teams; it costs them a loss of over 700 million euros in a year, which is quite a lot. Fortunately, the sports clubs were lucky to find some other companies from outside the country that wanted to support their shirts sponsorships placements. Hopefully it won't lead to further issues also in other countries, such as Germany, France, Spain. One important aspect of the new gambling rules is that they didn't target international markets, which ended up making this 10bet and Juventus partnership possible.
Nowadays, there are a lot of restrictions concerning the gambling industry and many more to come. It happens because the government admitted that gambling is a global problem causing addiction, health problems and multiple disorders. It is hard to stop a player from gambling, but there are several restrictions that can be put into place that will help people playing responsibly. Italy's government has already banned gambling advertising in Italy, but it is still legal and safe to play online. Luckily, there are free alternative slots to choose on pokiesman.com with no deposit and download...
---

About Juventus
Juventus is a professional sports team that is based in Turin, Italy. Their head coach this season is Maurizio Sarri, and some of their key players include Giorgio Chiellini, who is also the team captain, Leonardo Bonucci, who is the vice-captain, and the superstar who needs no presentation, Cristiano Ronaldo.
Juventus is the most successful historical sports team in Italy, holding the record of 35 Serie A titles. Founded in 1897, they gained popularity pretty fast thanks to their winning mentality. In 2018, Juventus paid nearly 100 million euros for Cristiano Ronaldo, so you know they mean business when it comes to prepare the upcoming seasons. They are currently in second place in the Serie A, right behind Inter Milan. Overall and judging by their recent past, we can see a bright future for Juventus.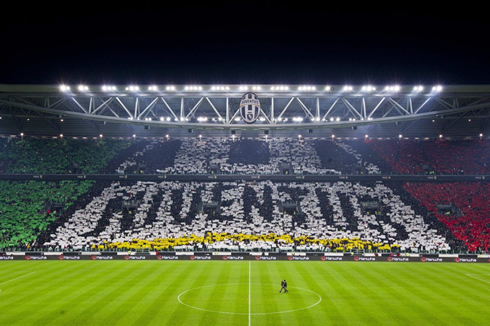 Cristiano Ronaldo next game for Juventus in the Serie A is on December 15, against Udinese. You can watch Juventus vs Udinese, Cluj vs Celtic, AS Roma vs Wolfsberger, Manchester United vs AZ Alkmaar, Standard Liege vs Arsenal, and Wolverhampton vs Besiktas, all matches provided from our live streaming game pages.
Juventus next game:
Juventus vs Udinese kick-off time (15-12-2019):
Beijing (China) | UTC/GMT+8: 22:00
Jakarta (Indonesia) | UTC/GMT+7: 21:00
India (New Delhi) | UTC/GMT+5.30: 19:30
Italy (Turin) | UTC/GMT+1: 15:00
Spain (Madrid) | UTC/GMT+1: 15:00
Portugal and England (Lisbon/London) | UTC/GMT+0: 14:00
Rio de Janeiro (Brazil) | UTC/GMT-3: 11:00
New York (United States) | UTC/GMT-4: 10:00
Los Angeles (United States) | UTC/GMT-7: 07:00
Sources: ronaldo7.net / juventus.com / dailymail.co.uk