28.10.2019 » What will Ronaldo do when he retires?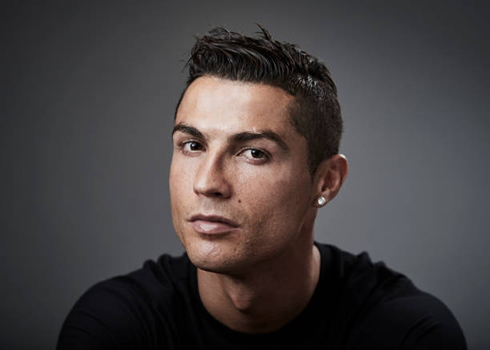 On the verge of turning 35, Cristiano Ronaldo is already thinking about his next ventures. The Portuguese superstar, who certainly knows his body better than anyone else, is well aware that the end might be near and that it's only logical to start preparing the next chapters in life.


Next February, Cristiano Ronaldo will celebrate his 35th birthday. Out in the middle, Ronaldo is still in his prime. In fact, you could argue that he's better than he's ever been, as his innate speed and talent are now complemented by the sort of strategic knowledge and wisdom that only years of experience against the best oppositions in the world can bring. To some, it seems like yesterday that the teenager from Portugal first arrived at Old Trafford and donned that number seven shirt made famous by the likes of Best, Eric Cantona and David Beckham. On the other hand, 16 years at the pinnacle of the game means there are younger fans who have literally never known a football world that does not feature Ronaldo. Either way, Ronaldo knows as well as anyone that he can't continue forever, and when he hits 35, he will be seen as one of the game's elder statesmen. Inevitably, he will start thinking increasingly seriously about what he might do with his life after he hangs up his boots...
Cristiano Ronaldo - Not ready to retire yet:
---

Endorsement deals
It might not be obvious to those who watch him turn out for Juventus every year, but Ronaldo has already started to feather his retirement nest. A significant proportion of his significant earnings derives from endorsements and sponsorship deals. He already works with brands like Nike, EA Sports and Tag Heuer.
A major poker site recently dropped Ronaldo and its other sporting influencers, who included Neymar and Rafael Nadal. However, given the popularity of online casino games and sports betting, there would be a world of further opportunities to be explored here.
---

Coaching
Being a great player isn't always a guarantee of becoming a great coach – it is one thing being blessed with talent, but another to be able to bring it out in others. Still, the likes of Pep Guardiola and Zinedine Zidane show it is possible.
Take a look at footage from the 2016 European Championship final. When Ronaldo was forced off through injury in the 25th minute, he didn't even think of heading to the dressing room. He remained on the bench and was more vocal in his advice and support from the sidelines than anyone, including manager Fernando Santos. It suggests he really could have what it takes.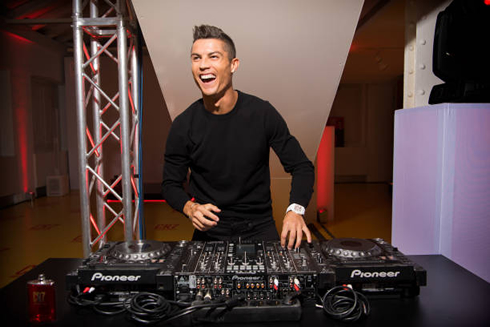 ---

Modelling
20 years ago, the idea of retiring from football and becoming a model would have sounded like a joke. But he's got the physique, the looks and, let's face it, he's not shy about showing them off. David Beckham has proved it can be done, and continues to do so. This is despite being 10 years Ronaldo's senior, so age is really no barrier...
---

Acting
Several football pros have tried to make a move into acting, with varying degrees of success. Vinnie Jones is, perhaps the best example, while Eric Cantona hit the back of the net in his role as a French ambassador in the 1998 film Elizabeth. Cantona has since appeared in numerous movies in his native France.
That, in particular, could prove an inspiration for Ronaldo, as it proves that a successful movie career is still possible even if English is not your native language. So don't be surprised if you end up seeing Ronaldo featuring in a Hollywood movie in a few years from now...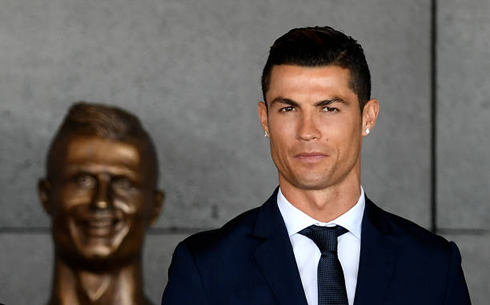 Cristiano Ronaldo next game for Juventus in the Serie A is on October 30, against Genoa. You can watch Juventus vs Genoa, Brescia vs Inter, Barcelona vs Villarreal, Manchester City vs Southampton, Everton vs Watford, and Bochum vs Bayern Munich, all matches provided from our live sports game pages.
Juventus next game:
Juventus vs Genoa kick-off time (30-10-2019):
Beijing (China) | UTC/GMT+8: 03:00
Jakarta (Indonesia) | UTC/GMT+7: 02:00
India (New Delhi) | UTC/GMT+5.30: 00:30
Italy (Turin) | UTC/GMT+2: 21:00
Spain (Madrid) | UTC/GMT+2: 21:00
Portugal and England (Lisbon/London) | UTC/GMT+1: 20:00
Rio de Janeiro (Brazil) | UTC/GMT-3: 16:00
New York (United States) | UTC/GMT-4: 15:00
Los Angeles (United States) | UTC/GMT-7: 12:00
Sources: ronaldo7.net / money.com / eurosport.com