23.10.2019 » Will Cristiano Ronaldo end his career in the MLS?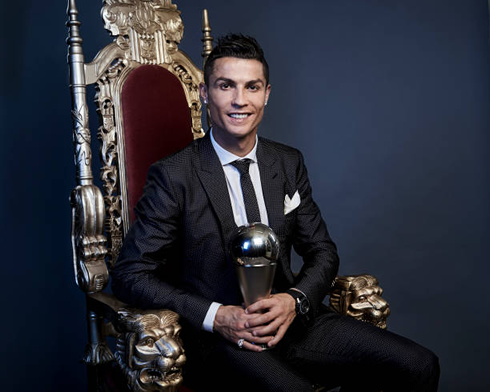 Some say it will never happen, others claim it's only a matter of time. Cristiano Ronaldo still has a few years left in his professional football career and one of his possible destinations in the near future is the MLS...


The popularity of the MLS has risen significantly in the last decade and it is now recognised as a big player in the world's elite football leagues. This has undoubtedly been helped by the influx of global superstars joining the MLS from the top European leagues. One man, who is still at the top of his game, but admittedly edging nearer to the end of his career is Cristiano Ronaldo. Now, with CR7 we are not just talking about a very good player, we are talking about arguably the world's best (whichever side of the Ronaldo/Messi argument you stand!). The potential addition of Cristiano Ronaldo would undoubtedly bring the MLS to new heights in world football but should the Portuguese star consider a move to the MLS before the end of his career? We look over the pros and cons of a stateside move for CR7.
Cristiano Ronaldo - Fearless:
---

Ronaldo has contract with Juventus until 2022
One thing we have to take into consideration here is that Ronaldo is still early into his four-year contract at Juventus, undoubtedly one of the biggest contracts active in world football today. There is certainly no reason for Juventus to want to offload Cristiano Ronaldo anytime soon, with the player still at the top of his game, as well as all the commercial benefits you get with having Cristiano Ronaldo within your ranks. This then begs the question: Would Ronaldo still want to play on when his Juventus contract runs out at the age of 37?
---

Would the MLS be the perfect option for Cristiano Ronaldo in 2022?
As it is already quite clear, Ronaldo is still performing at world class heights at the moment, he needs the challenge of top level European football and the Champions League. But with another 2 and a half years left on his contract at Juventus, there is sadly every chance that Ronaldo's performances will begin to decline as he approaches the end of his contract. What makes Ronaldo brilliant is his pace and ability to beat a man, and by the time he reaches 37, it's not unrealistic to think Ronaldo could be playing against defenders who are almost 20 years his junior.
So there is a potential case here that Ronaldo may not be up for another top European club in 2022, which is where all of a sudden a move to the MLS seems favourable to both player and the league.
First of all, let's look at the benefits to the MLS that Ronaldo would bring.
We have seen some absolute superstars join the MLS in the last decade, these include David Beckham, Kaká, David Villa, Andrea Pirlo and most recently Wayne Rooney and Zlatan Ibrahimovic; it's these guys that have really helped put the MLS on the map. In terms of what he's done and won as a player, Cristiano Ronaldo would blow these names out of the water, and people would begin to follow the MLS thoroughly just to get a glimpse of CR7.
Local and national newspapers that otherwise didn't care about soccer would start previewing games and making MLS predictions, all because of Ronaldo.
As one of the most recognisable faces in football, this would also raise the profile of soccer in America, kids would perhaps opt to play soccer instead of American football, basketball or baseball. Improving the quality of soccer in the States and the underachieving national team.
Now for the player himself.
It is quite clear Cristiano Ronaldo loves the limelight and the celebrity status that comes with being arguably the best player in the world and at the age of 37, Ronaldo will surely not be the best player around anymore in Europe, but there is every reason to believe he could still be the best in the MLS and that is something that Ronaldo would thrive off.
CR7 also just loves to play football and at 37, he will be one of only a handful of players still playing professional football at that age. If Ronaldo wants to extend his career into his late 30s and potentially to 40, then the MLS could prove a perfect option for him.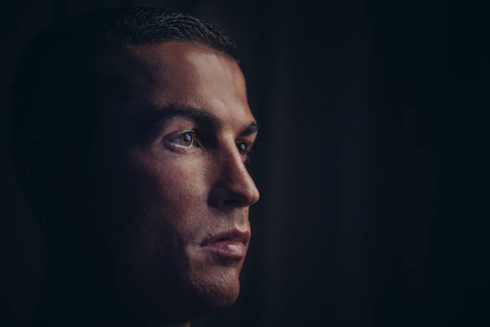 ---

England, Spain, Italy - Germany or France next?
Ronaldo loves winning trophies, already owning a trophy cabinet that would require its own room, as he has already won the Premier League, La Liga and the Serie A.
We already know Ronaldo loves a challenge and the thought of winning unchartered top European trophies may be something that Ronaldo may be considering next. Indeed, out of the best leagues in Europe, the only two Ronaldo is yet to conquer is the Bundesliga of Germany and Ligue 1 of France. Two clubs, one from each league, stands out as a possible near-future destination for Ronaldo; Bayern Munich and PSG.
Bayern are the heavyweights of German football and it wasn't too long ago that Munich were winning the Champions League. They are able to attract superstar players and managers and it wouldn't be unimaginable for Ronaldo to be donning the Bayern red before the end of his career. This would also give Ronaldo his best chance of adding the Bundesliga to his already heavy trophy cabinet.
PSG are one of the richest clubs in world football and they have already managed to bring in the likes of Edinson Cavani, Mbappé, Neymar and Icardi. They love a box office player and with Ronaldo they would have the ultimate footballing star. They certainly have the money to meet any potential Ronaldo salary demands and again, with PSG Ronaldo would be almost certain of adding the Ligue 1 title to his cabinet.
The chance to win one or both of these trophies before he retires would almost certainly rule out any potential move to the MLS before Ronaldo's footballing time is up.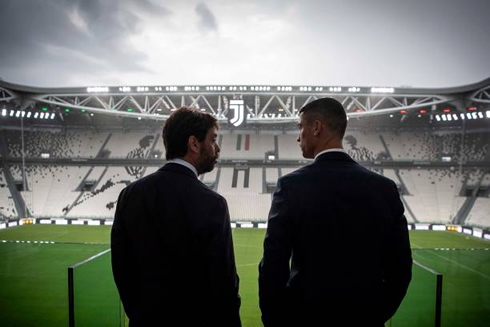 ---

Could Ronaldo move to the MLS before the 2022 World Cup?
As we have already alluded to, there is no real motivation for Juventus to part ways with Ronaldo before his contract ends, but let's talk about a scenario where the player himself may want a move away to participate in a tournament he is so desperate to win.
That of course is the FIFA World Cup, and if Ronaldo could somehow add a World Cup to his cabinet, that would almost certainly put to bed any argument about Ronaldo being better than Messi and potentially the greatest ever player to grace the pitch.
If say by the 2021/22 season, Ronaldo is finding playing time hard to come by at Juventus, which is hindering his chances of a call up to the Portugal national side, Ronaldo himself may request a move away from Juventus.
The MLS would provide a great option for Ronaldo in this instance, as he would be guaranteed playing time, he would likely tear the league apart with goals and assists, giving the Portugal manager no choice but to call up the superstar for one more shot at the World Cup.
Taking into account all of the above, there is every reason for American soccer fans to be optimistic of CR7 gracing the MLS before the Portuguese superstar decides to call it a day...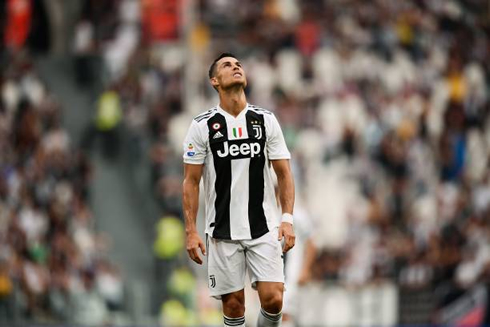 Cristiano Ronaldo next game for Juventus in the Serie A is on October 26, against Lecce. You can watch Lecce vs Juventus, Celtic vs Lazio, Slavia Praha vs Barcelona, Genk vs Liverpool, Ajax vs Chelsea, and Inter vs Borussia Dortmund, all matches provided from our football live game pages.
Juventus next game:
Lecce vs Juventus kick-off time (26-10-2019):
Beijing (China) | UTC/GMT+8: 21:00
Jakarta (Indonesia) | UTC/GMT+7: 20:00
India (New Delhi) | UTC/GMT+5.30: 18:30
Italy (Turin) | UTC/GMT+2: 15:00
Spain (Madrid) | UTC/GMT+2: 15:00
Portugal and England (Lisbon/London) | UTC/GMT+1: 14:00
Rio de Janeiro (Brazil) | UTC/GMT-3: 10:00
New York (United States) | UTC/GMT-4: 09:00
Los Angeles (United States) | UTC/GMT-7: 06:00
Sources: ronaldo7.net / businessinsider.com / nbcsports.com / fifa.com