12.09.2019 » Ronaldo is unstoppable and that's never going to change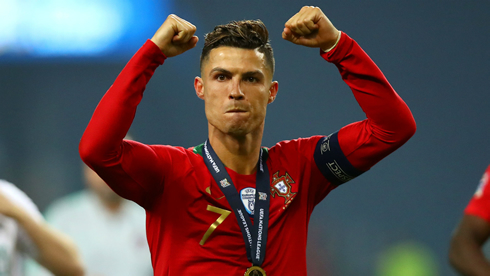 Cristiano Ronaldo started his professional career at a very young age in Sporting CP and ever since he made his first appearance, he didn't stop improving his legacy. He broke dozens of records in Manchester United and Real Madrid, and he's still making history with Juventus and Portugal...


Cristiano Ronaldo is a true idol for millions of fans across the world. Since his pre-season game between Sporting CP and Manchester United back in 2003, he has gained an immense popularity among football fans. At this point of his career, no one can seriously deny that he is one of the most talented footballers this sport has ever seen. His move from Real Madrid to Juventus in the summer of 2018 is something still hard to digest to some of his fans, but just like it happened in 2009 when he moved from Manchester to Madrid, it just takes time for everyone to get used to see Ronaldo wearing a new shirt. But that's all part of healthy business. What hasn't changed over time is his capability to score goals in every way possible and last season, in his first year in Italy, he already earned the Serie A's most valuable player award.
Cristiano Ronaldo - All his 10 pokers in his football career:
---

A goalscoring machine arrived to Italy
When Ronaldo joined the Juventus back in the summer of 2018, a lot of his usual critics started questioning whether he was going to be able to perform well or not. In his first three matches in the Serie A, Ronaldo had several good chances to score his debut goal in Italy, but for one reason or another, the ball simply wasn't going in... It was easy to understand that the pressure for Ronaldo to score his first goal for Juventus was building minute after minute, but everyone knew it was only going to be a matter of tiem. The big moment would finally arrive in the 4t Serie A fixture for Juventus, in a game where the Italian champions beat Sassuolo 2-1 in Turin.
We've all seen Ronaldo scoring mesmerizing goals over the years, but his first goal for Juventus was somehow more simple. The Portuguese forward only had to tap in the ball into an empty net, as he was standing just a few meters away from the goal line. Certainly not the type of goal some fans could have been expecting for a debut goal with Juve, but nonetheless, his "curse" was finally over and that's all that mattered.  It wouldn't take that long for his second goal to arrive either, as he added another in the 65th minute to grant his side a 2-goal lead at the time...
---

Ronaldo's biggest moment for Juve:
His hat-trick against ATletico Madrid
Following the first-leg 2-0 loss at the Wanda Metropolitano in Madrid, Ronaldo was the first man to step up and publicly admitting that he had great confidence in pulling off the comeback in the return leg in Turin.
Juventus went into that game extremelly motivated and that's something which Ronaldo certainly had something to do with. The Bianconeri managed to score a very early goal in the game, but it ended up being disallowed due to an alleged foul committed by Ronaldo. However, Juve and Ronaldo were on a mission that night and the Portuguese legend broke the deadlock shortly after, with a powerful header. Atletico hadn't conceded a single goal in the previous 388 minutes in Champions League football, but that obviously didn't upset Ronaldo at all... The 34-year old would then secure Juventus passage to the quarter-finals in the second half, with another beautiful header just after the break and a penalty-kick near the end of the game. It was a perfect night for Ronaldo and Juventus...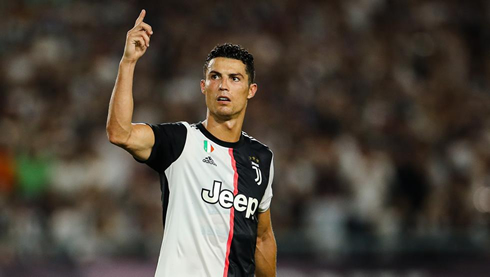 ---

Banging hat-tricks for Portugal
Scoring a hat-trick at the international level is definitely something rare, but in Cristiano Ronaldo's case, it's almost like any other day at work. While scoring regularly for his nation is definitely something which leaves him extremelly pleased, nothing is better than leading his team to international glory. Winning the EURO 2016 was Ronaldo's biggest highlight with Portugal, as that was the first time the country celebrated a major trophy. Just 3 years later, the Seleção lifted another important trophy, the UEFA Nations League.
Ronaldo played a major part in Portugal's success in the UEFA Nations League semi-finals, as he bagged another memorable international hat-trick. Their opponent was Switzerland, a nation whose main strength is precisely their defence. Ronaldo doesn't let himself being affected by negativism though and he helped Portugal paving the way to the finals, where the Seleção would then beat Netherlands to clinch the first-ever UEFA Nations League title.
It really doesn't matter where or who Ronaldo is playing for. He has always made and he will always make the difference on the pitch. If you're interested in sports betting in football and believe CR7 will lead Juventus to Champions League success this season, you should try some no deposit bonus casino. This will increase your chances to winning bets.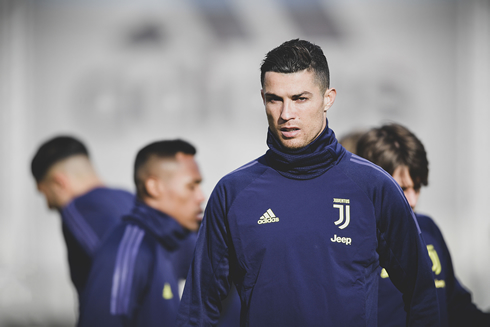 Cristiano Ronaldo next game for Juventus in the Serie A is against Fiorentina. You can watch Fiorentina vs Juventus, Real Madrid vs Levante, Barça vs Valencia, Man United vs Leicester City, Liverpool vs Newcastle, and Wolves vs Chelsea, all matches provided from our live football game pages.
Juventus next game:
Fiorentina vs Juventus kick-off time (14-09-2019):
Beijing (China) | UTC/GMT+8: 21:00
Jakarta (Indonesia) | UTC/GMT+7: 20:00
India (New Delhi) | UTC/GMT+5.30: 18:30
Italy (Turin) | UTC/GMT+2: 15:00
Spain (Madrid) | UTC/GMT+2: 15:00
Portugal and England (Lisbon/London) | UTC/GMT+1: 14:00
Rio de Janeiro (Brazil) | UTC/GMT-3: 11:00
New York (United States) | UTC/GMT-4: 10:00
Los Angeles (United States) | UTC/GMT-7: 07:00
Sources: ronaldo7.net / theguardian.com / goal.com / uefa.com