06.09.2019 » Champions League and World Cup trophies before Ronaldo retirement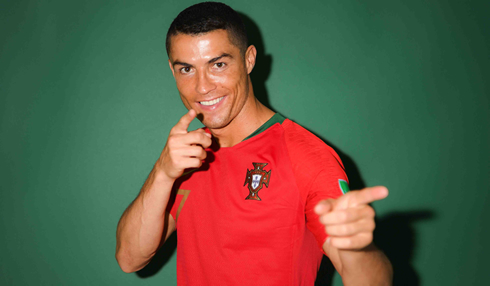 Some say he has won it all already and that it's almost impossible to keep motivated to pursue more success. Others defend that the more trophies he wins, the more motivated he gets. And there are 2 trophies in particular that Ronaldo would still love to put his hands on...


At the age of 34, most professional footballers would be happy to slowly wind down their playing career, as they look toward the next challenge post-retirement. Cristiano Ronaldo isn't most professional footballers though, he is one of the greatest to have ever played the game and isn't satisfied with his legacy thus far. For a multiple Ballon d'Or winner and a regular member of Champions League-winning teams, that may seem odd. Yet, few players share the ego and determination of Ronaldo, which has enabled him to perform at the highest level for the past decade. The Portuguese forward has two more goals left to tick off before he hangs up his boots and waves goodbye to the pitch...
Cristiano Ronaldo - Legend:
---

One last European Cup
Cristiano Ronaldo has won the Champions League 5 times in his career, once with Manchester United and on 4 separate occasions for Real Madrid. In the 2008 final he looked to have cost his side the win, after missing his spot-kick in the shoot-out against Chelsea.
Fortunately, Edwin Van Der Sar came to his rescue and salvaged a victory for the Red Devils on that occasion. There was nothing fortunate about Ronaldo's subsequent 4 Champions League wins, as he hauled his side to success on each and every occasion.
Now, he is hoping to do the same for perennial European under-achievers Juventus, but it will be tough. The Italian giants may dominate domestically, but they are only seventh favourites in Europe in the online football betting.
The challenge for European success at Juventus is different from the ones Ronaldo faced at Real Madrid and Manchester United. With Los Blancos, victory in the Champions League was expected thanks to the club's illustrious history in the competition.
Whilst in Manchester domestic titles were at the forefront of the club's ambitions with European trophies forming an added bonus. For Juve however, the Champions League is very much the Holy Grail.
The Turin club have tasted success on the continent just once in their history when they lifted the trophy in 1959. Since then Juventus' losing record in finals has been the stuff of legend, with many fans claiming the club is cursed.
Last summer Ronaldo was brought in to change this, seen by the Juventus hierarchy as the man to deliver the Champions League trophy. A youthful Ajax side put paid to those ambitions last season and there is a feeling that for both Ronaldo and Juventus time is running out.
The competition for this season's Champions League seems stronger than ever, with Manchester City, Liverpool and Barcelona all joint-favorites. For Ronaldo to finish his mission at Juve and bring European success, he will have to upset the odds massively, but if anyone's capable of doing that...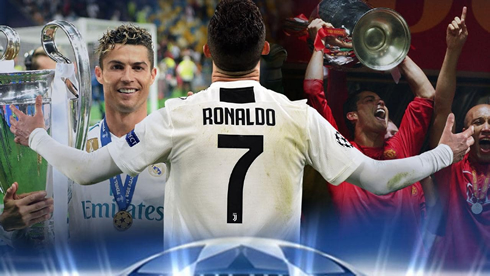 ---

World Cup win
Diego Maradona and Pelé are both considered as two of the best players to have ever graced a football pitch. Not only were they fabulous players, but they also single-handedly steered their countries to World Cup victory.
For many pundits and fans, that feat is the one true barometer of a footballer's greatness. Forget European Cups and Ballon d'Ors, to many, Cristiano Ronaldo and Lionel Messi won't be considered as the greatest until they win the World Cup.
So far in Ronaldo's career international success has eluded him - injury ruled him out of Portugal's Euro 2016 final with France early on. The 2022 World Cup in Qatar will be Ronaldo's very last bite at the cherry.
Don't expect him to hang his boots up until the very last whistle of that tournament, as he is desperate to bring the first World Cup to Portugal.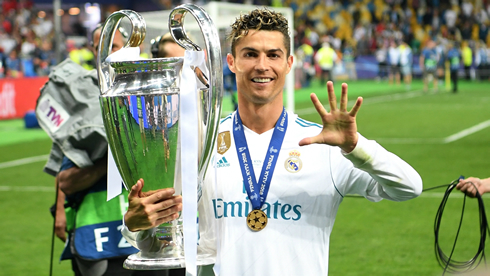 ---

retirement
Yes, 34 is a ripe old age for any footballer, especially one such as Cristiano Ronaldo who relies on his physical prowess and sharpness. If it were any other footballer, it would be safe to say that retirement would be on the horizon.
Ronaldo's endless pursuit of greatness and personal glory will keep him going until the bitter end. That could potentially go some way to sullying his reputation if things don't work out, but if they do and he wins further trophies he will forever be remembered as the greatest of all time...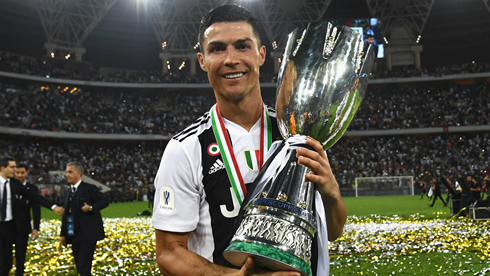 Cristiano Ronaldo next game for Portugal for the EURO 2020 qualifiers against Serbia. You can watch Serbia vs Portugal, Udinese vs AC Milan, Barcelona vs Betis, AFC Bournemouth vs Manchester City, Tottenham vs Newcastle, and Wolverhampton vs Burnley, all matches provided from our footy live game pages.
Portugal next game:
Serbia vs Portugal kick-off time (07-09-2019):
Beijing (China) | UTC/GMT+8: 02:45
Jakarta (Indonesia) | UTC/GMT+7: 01:45
India (New Delhi) | UTC/GMT+5.30: 00:15
Italy (Turin) | UTC/GMT+2: 20:45
Spain (Madrid) | UTC/GMT+2: 20:45
Portugal and England (Lisbon/London) | UTC/GMT+1: 19:45
Rio de Janeiro (Brazil) | UTC/GMT-3: 13:45
New York (United States) | UTC/GMT-4: 12:45
Los Angeles (United States) | UTC/GMT-7: 09:45
Sources: ronaldo7.net / sportskeeda.com / eurosport.com / stuff.co.nz