21.08.2019 » Can Ronaldo lead Juventus to European glory?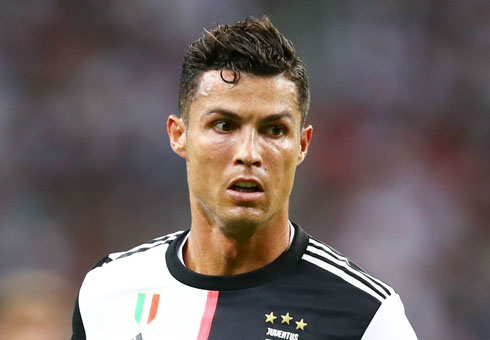 As we approach the beginning of the season in Italy, it looks like Juventus are the major favorites to win the Serie A for another year. In Europe, however, question marks are still everywhere but the Bianconeri expect Ronaldo to pave the way to glory...


The 18/19 season was one that ended in disappointment for Juventus. It began on a high with the transfer of Cristiano Ronaldo from Real Madrid (which at €100 million was the highest ever transfer for an Italian club). Despite being a strong addition to the team, the transfer came with some drawbacks; in an attempt to balance the books for Ronaldo's acquisition, top scorer Gonzalo Higuain was sent on loan to AC Milan, and Gianluigi Buffon and Claudio Marchisio were moved on. The result was a bitter ending with a 2-1 defeat against Ajax at home, dumping them from the UEFA Champions League — showing that they have a lot more to prove, and a lot banking, on the upcoming season.
Cristiano Ronaldo - Juventus' weapon to win the Champions League
---

What are the chances of a win this season?
Juventus didn't take long to leave the disappointment of the 18/19 season behind them. Manager Massimiliano Allegri was given the boot by President Andrea Agnelli, who hired Maurizio Sarri - and his attacking style of game play - to replace him.
And despite the result of the table during his first season with Juventus, Ronaldo will continue to be a strong asset to the team. He's got a great historical record of Champions League success, winning four trophies in the league during his time with Real Madrid. "Ronaldo showed that he is on a different level," Allegri told Sky Sport following the hire. "His timing and movement is different to everyone else's - there's nothing you can do about it." With a seasonal best of 17 goal (which he completed in 13/14 when guiding Real Madrid to the trophy), he is definitely a force to be reckoned with, and will give Juventus the push they need towards European glory.
There are some new signings that will help out Juventus's chances to win the Champions League this season. This includes former Arsenal midfielder Aaron Ramsay, PSG midfielder Arien Rabiot and Turkish defender Merih Demiral, among others. Rumours have begun to spread about the potential of Frenchman Paul Pogba being lured to Juventus from Manchester United. Pogba has history with Juventus; he enjoyed 4 successful years there between two shifts at Manchester United. Securing Pogba would be a strong move for the team — and would definitely help improve their chances of Champions League success.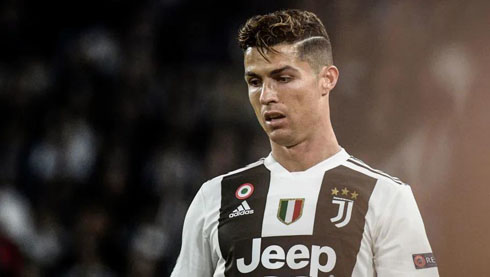 ---

Can they do it?
Those with football tips will know; with Ronaldo on side and Sarri's attacking style at the helm, Juventus are gearing up to move on from the previous season's disappointment and fight their way to success.
The additions of the likes of Demiral, Rabiot and Ramsay, as well as the return of Buffon and Gonzalo Higuaín, have increased the team's chances, and given the much needed support to Ronaldo, who was too relied on during their last campaign.
Rumours of a transfer of Pogba from Manchester United can only be a good thing for Juventus; whether or not they secure him, it means the team have their hearts set on stepping up and attaining European glory this time around.
Cristiano Ronaldo next game for Juventus is for the Serie A against Parma. You can watch Parma vs Juventus, Real Madrid vs Real Valladolid, Norwich City vs Chelsea, Torino vs Wolverhampton, Celtic vs AIK, and Koln vs Borussia Dortmund, all matches provided from our footy live game pages.
Juventus next game:
Parma vs Juventus kick-off time (24-08-2019):
Beijing (China) | UTC/GMT+8: 00:00
Jakarta (Indonesia) | UTC/GMT+7: 23:00
India (New Delhi) | UTC/GMT+5.30: 21:30
Italy (Turin) | UTC/GMT+2: 18:00
Spain (Madrid) | UTC/GMT+2: 18:00
Portugal and England (Lisbon/London) | UTC/GMT+1: 17:00
Rio de Janeiro (Brazil) | UTC/GMT-3: 13:00
New York (United States) | UTC/GMT-4: 12:00
Los Angeles (United States) | UTC/GMT-7: 09:00
Sources: ronaldo7.net / blearcherreport.com / bbc.co.uk / 90min.com