08.08.2019 » Even the critics are now calling Ronaldo the greatest of all time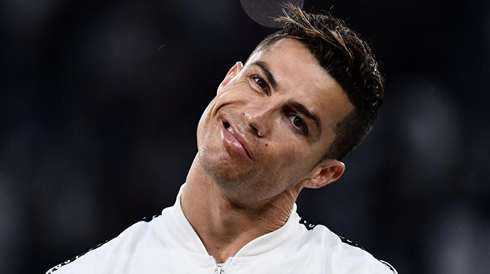 Cristiano Ronaldo has dealt with criticism his entire football career and one way or another, he has learned to use that in his favor. He has never chosen the easy path throughout his life and he has proven himself in the most competitive leagues in the world.

Regular visitors on this site have probably developed their own feelings regarding Ronaldo's place in the pantheon of footballing greats. Of course, it could be argued that those who have been following his career and achievements for years are not the ones best placed to make an impartial judgement. However, the truth is, even the experts who have spent the past years fault-finding and seeking ways to criticise the Portuguese superstar, are now forced to agree that when it comes to defining the greatest of all time, there are strong arguments in Ronaldo's favour.
Cristiano Ronaldo - Prove them wrong!
---

Difficulties of defining the GOAT
Comparing Ronaldo with Lionel Messi, Neymar or Harry Kane is one thing. Fans and critics alike can watch their performances side by side, and see how they perform against the very best in events like last year's World Cup. But when it comes to comparing Ronaldo with Pelé or Maradona, things get complicated. For some, these legends of the game are untouchable and it is almost blasphemy to suggest a modern day player is their match. Others argue that quality naturally improves with the passing years, and any of today's top players would run rings around those of a bygone age.
---

Sixteen years at the top
One of the most compelling arguments in Ronaldo's favour is that he can single handedly push a team to the highest level. What's more, he has demonstrated it time and again since first he came to international attention in 2003. 16 years later, he is still at the top. If you look at the Unibet sportsbook, you will see that he is right up there alongside Salah and Gareth Bale at short odds to be the top goal scorer in the forthcoming UEFA Champions League. Most of the very best players have six, perhaps seven years at their peak. Ronaldo's record is unprecedented in the modern age.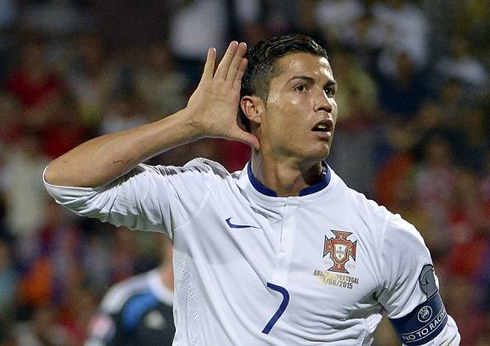 ---

A statistical approach
One thing that all pundits can agree on is that performing for both club and country is a sign of true greatness. Maradona and Pele did it, and in the modern age, Harry Kane deserves an honourable mention. However, it is a challenge to think of anyone, from any era, who has made such an impact in both distinctions as Ronaldo. 85 goals in 155 internationals make him Portugal's top scorer, at almost twice as many goals as second placed Pauleta. At the same time, his 125 Champions League goals make him the all time top scorer here, too, 19 ahead of second placed Messi.
---

Determination and application
Critics still insist that Ronaldo does not have the natural talent of someone like Pele, Maradona or even Messi. And here's the thing – they might be right. Stephen Hendry did not have the natural talent of Alex Higgins or Jimmy White, but is undoubtedly the best snooker player ever. Likewise, Ronaldo has stormed to the pinnacle of the game, demonstrating that hard work and application can supersede even the greatest natural talent in the long run. Surely that alone is enough to crown him the greatest of all time.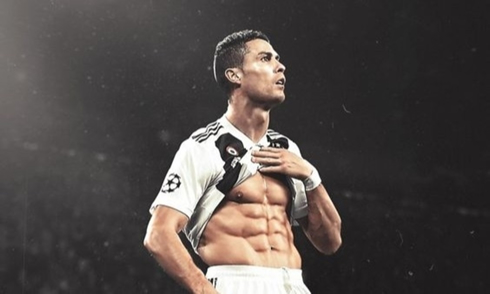 Cristiano Ronaldo next game for Juve is a pre-season friendly for the International Champions Cup on August 10 of 2019, against Atletico Madrid. You can watch Juventus vs Atletico, Red Bull Salzburg vs Real Madrid, Napoli vs Barça, Liverpool vs Norwich City, Tottenham vs Aston Villa, and Crystal Palace vs Everton, all matches provided from our football live streaming game pages.
Juventus next game:
Juventus vs Atletico Madrid kick-off time (10-08-2019):
Beijing (China) | UTC/GMT+8: 00:00
Jakarta (Indonesia) | UTC/GMT+7: 23:00
India (New Delhi) | UTC/GMT+5.30: 21:30
Italy (Turin) | UTC/GMT+2: 18:00
Spain (Madrid) | UTC/GMT+2: 18:00
Portugal and England (Lisbon/London) | UTC/GMT+1: 17:00
Rio de Janeiro (Brazil) | UTC/GMT-3: 13:00
New York (United States) | UTC/GMT-4: 12:00
Los Angeles (United States) | UTC/GMT-7: 09:00
Sources: ronaldo7.net / fifa.com / thecourier.co.uk