06.08.2019 » Cristiano Ronaldo — The face of Juventus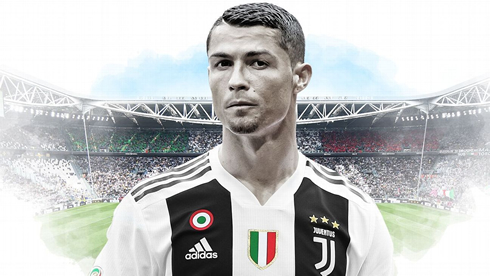 One year after having landed in Turin for a new challenge in his career, Cristiano Ronaldo looks anxious for the new season to start and once again show the world that wherever he goes, he triumphs...

After a first mixed campaign in Italy, in Turin, Cristiano Ronaldo has set his sights to do everything to make sure the upcoming season is the one for Juventus to remember for. The Portuguese international already won the Serie A title last term with the Italian giants and was given the award for Most Valuable Player in the league, after scoring 21 times and providing 8 to his teammates. In the Champions League, he found the back of the net in 6 occasions and if you believe he'll do better this season, you may simply look for a good deal at an online headshop and enjoy the show. Despite having around 28 trophies in his cabinet, the 34-year-old is still hungry for more success and titles to his name, even at this age of his career. Can he do it again for Juventus?
Cristiano Ronaldo - Pre-season in 2019-20
---

Committed from the beginning
The entire world is used to watching Ronaldo perform at his godly mode during the course of the season but it's extremely rare to see the forward afforded an entire pre-season to himself – who is often recovering from injury or resting after an international tournament, as the number 7 should.
However, the former Real Madrid star has been present in Juventus' preparation and as usual, made his presence felt every single time by scoring against both Inter Milan and Tottenham Hotspur, to send a clear message that his excellence on the pitch is nowhere close to be fading.
Ronaldo remains on top of the football world and if you have a star player like him in your team, the club and the manager would want to revolve everything around him. In order to win the UEFA Champions League next season, it's Maurizio Sarri's job to keep a check on making a team around Ronaldo, as he knows what this beast can provide in such a tournament.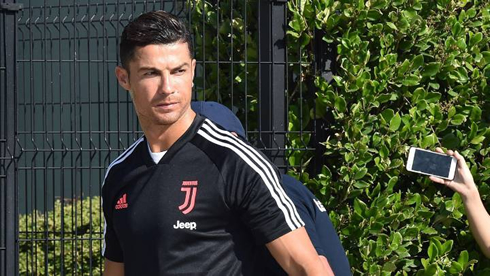 ---

Ronaldo will be they key for the Champions League success
Sarri's approach for starters has been perfect, when he decided to meet the Portuguese superstar and began his quest to understand how his brain works at the soonest possible moment.
It's the manager's job to get inside Ronaldo's head; to get how much improvement he desires, the pros and cons of last season, the expectation he keeps and how to maximize his abilities to the fullest – are just a few ideas to keep in check from Ronaldo's perspective on how he would fit into a Juventus team that plays Sarri-ball.
The former Chelsea boss has already instructed his other players to follow and understand the movements of Ronaldo around the pitch to make him excel at this highest ability. Once you make sure the team is ready to push Ronaldo, Juventus will likely win matches and when you win matches, you get a chance to grab hold of a trophy.
No doubt the target is the Champions League to conquer for the Italian giants and they have done everything to place all the pieces of the puzzle; signed improved players and an experienced manager.
All that is left is to give Ronaldo all the chances in the European format to win and there is nobody better in this world than the Portuguese superstar who is nicknamed Mr. Champions League for a reason — to hand Juventus the trophy they have been dying for.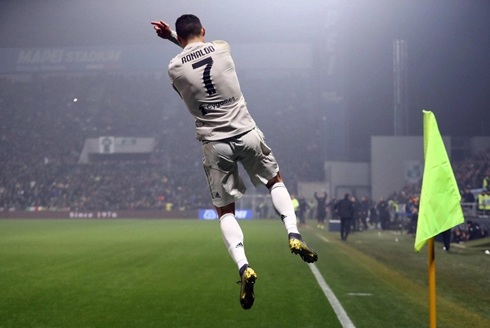 Cristiano Ronaldo next game for Juventus is a pre-season friendly for the International Champions Cup on August 10 of 2019, against Atletico Madrid. You can watch Juventus vs Atletico, Red Bull Salzburg vs Real Madrid, Barcelona vs Napoli, Cluj vs Celtic, Huddersfield Town vs Derby County, and PAOK vs Ajax, all matches provided from our soccer live game pages.
Juventus next game:
Juventus vs Atletico Madrid kick-off time (10-08-2019):
Beijing (China) | UTC/GMT+8: 00:00
Jakarta (Indonesia) | UTC/GMT+7: 23:00
India (New Delhi) | UTC/GMT+5.30: 21:30
Italy (Turin) | UTC/GMT+2: 18:00
Spain (Madrid) | UTC/GMT+2: 18:00
Portugal and England (Lisbon/London) | UTC/GMT+1: 17:00
Rio de Janeiro (Brazil) | UTC/GMT-3: 13:00
New York (United States) | UTC/GMT-4: 12:00
Los Angeles (United States) | UTC/GMT-7: 09:00
Sources: ronaldo7.net / rt.com / straitstimes.com / chelseafc.com