25.07.2019 » Cristiano Ronaldo - Expected goals and shot selection key to 2019-20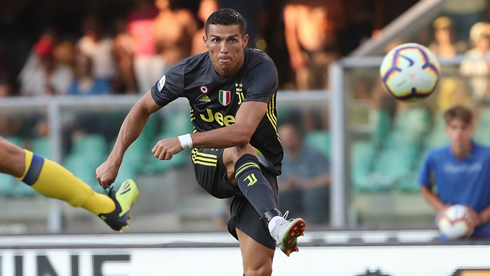 After completing his first season as a Bianconeri and having scored a total of 28 goals for the club, Ronaldo is now hoping to improve his numbers in his second season in Italy...

Cristiano Ronaldo is one of the top two footballers in the world, hands down. After joining Real Madrid from Manchester United for £80 million in 2009, which equates to over £105m in 2019, the Portuguese magician quickly transitioned from a number 7 and into a number 9. This season will see Ronaldo lead Juventus into the Serie A and the UEFA Champions League, and fans can use the latest Ladbrokes promo code to wager on each of the Bianconceri's matches. Capable of playing in all areas of the attack, Ronaldo has racked up an ungodly number of goals in recent seasons. His first season at Juventus, saw 21 goals tallied in Serie A. Those 21 goals accounted for 30% of Juventus's scoring. The most amazing thing about Ronaldo's 21 Serie A goals was he should have scored more...
Cristiano Ronaldo - A scoring machine in Juventus
---

Cristiano Ronaldo xg 2018-19
For decades goals were the only way most football journalists, pundits, and experts rated the performances of attacking players. That thinking has slowly changed in recent years with more data and ways to measure performance introduced. Of course, there are those who believe many of the new-age statistics and formulas are bunk. Yet, modern football fans and clubs are driven by data and stats that measure the performance of players throughout a game.
One stat that has become important and often cited by bloggers, club insiders, journalists, and fantasy football players is expected goals (xG). The data statistic takes into account a number of factors including distance and angle of a shot, the assist provided, and other variables to calculate the xG number. An expected assist (xA) can also be generated for players.
According to Ronaldo's xG number from the 2018-19 season, the Juventus forward was actually below the number of actual goals he should have tallied. Ronaldo's xG number for his first season in Italy was 23.32. His actual goal number was 21. It shows a decline in Ronaldo's play, right?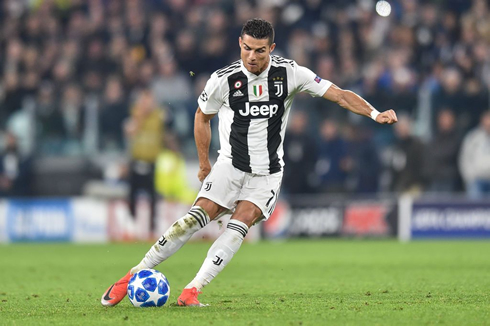 ---

Is Cristiano Ronaldo declining in goals?
Ronaldo is now 34 and with age comes some drop off in form and ability. Even a player such as Ronaldo who keeps his body in peak shape will experience some kind of drop off as he or she gets older.
It may come as a surprise, but since Ronaldo's 2014-15 season with Real Madrid, he has declined each year in xG. That is four straight seasons of slow decline and missing out on the xG mark that has been calculated.
Stats hungry football fans should take Ronaldo's falling numbers with a grain of salt. For one, he sets the bar incredibly high. Secondly, his actual goals numbers and xG stats are only fractions off. For example, last season, Ronaldo was expected to score 23.32 goals. He tallied 21 goals which has a mere 2.32 difference.
Despite the numbers only being minor in difference, xG can tell football fans and experts a lot about a player, including how some average players are excelling or failing.
Perhaps of major note and a reason for Ronaldo's xG not being met, is his shot selection. Last season, only one Ronaldo goal came from outside the penalty area in Serie A. Yet, over a dozen blocked, missed, or saved shots were made from outside the 18-yard box.
For Ronaldo to continue being at his best, shot selection is coming more into play. He needs to be inside the 18-yard box to score more goals this term.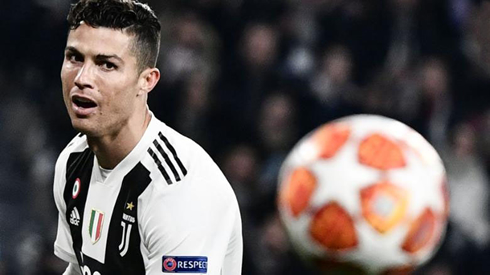 Cristiano Ronaldo next game for Juventus is a pre-season friendly for the International Champions Cup on August 10 of 2019, against Atletico Madrid. You can watch Juventus vs Atletico, Real Madrid vs Atletico, Liverpool vs Sporting, Man United vs Tottenham, PSG vs Inter, and Yokohama vs Man City, all matches provided from our soccer live streaming game pages.
Juventus next game:
Juventus vs Atletico Madrid kick-off time (10-08-2019):
Beijing (China) | UTC/GMT+8: 00:00
Jakarta (Indonesia) | UTC/GMT+7: 23:00
India (New Delhi) | UTC/GMT+5.30: 21:30
Italy (Turin) | UTC/GMT+2: 18:00
Spain (Madrid) | UTC/GMT+2: 18:00
Portugal and England (Lisbon/London) | UTC/GMT+1: 17:00
Rio de Janeiro (Brazil) | UTC/GMT-3: 13:00
New York (United States) | UTC/GMT-4: 12:00
Los Angeles (United States) | UTC/GMT-7: 09:00
Sources: ronaldo7.net / theguardian.com / bbc.co.uk