25.07.2019 » Juventus hoping to win big after busy summer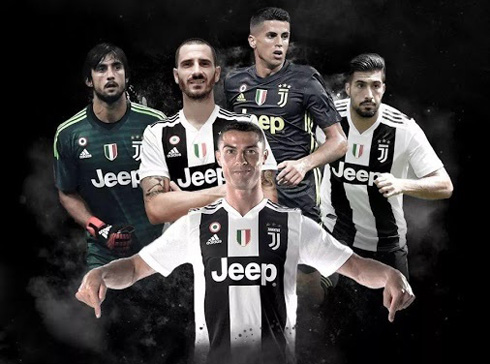 The summer transfer window may not be over yet, but Juventus already made a clear statement of intents by signing the likes of Aaron Ramsey, Rabiot and De Ligt, at the same time as they welcomed back players such as Gianluigi Buffon and Gonzalo Higuaín. The stakes are high!

Juventus might be coming off an eighth consecutive league title, but it was clear this was going to be a big summer of change at the Allianz Stadium, after a campaign that will go down as a disappointment with some. While the club maintained their place at the top of Italian soccer by winning the Serie A for an eighth straight season, a disappointing quarter-final exit in the Champions League soured the year for many Juventus fans. Winning the Champions League was a key factor behind the club signing Cristiano Ronaldo last year, and Juventus have spent this summer attempting to strengthen the squad to provide their star man with what he needs so he can achieve what he was brought to Turin to do. Here's a look at some of Juventus' major signings so far this summer.
Juventus - Matthijs De Ligt
---

Aaron Ramsey
The signing of Wales midfielder Aaron Ramsey might have been completed before the summer, but Juventus fans were finally able to see their new man in the club's famous colors following his departure from Arsenal. The 28-year-old established himself as one of the Premier League's most complete midfielders, and Juventus made a huge effort to sign Ramsey when it became clear he wasn't going to sign a new deal in London.
---

Adrien Rabiot
Another free agent Juventus chased this summer was Adrien Rabiot. The Frenchman fell out of favor at PSG after rejecting a new contract, with Juve beating the competition to sign the 24-year old. While the Italian giants somewhat gambled with Rabiot, if the France international can fulfill his potential, Juventus will have pulled off a great deal.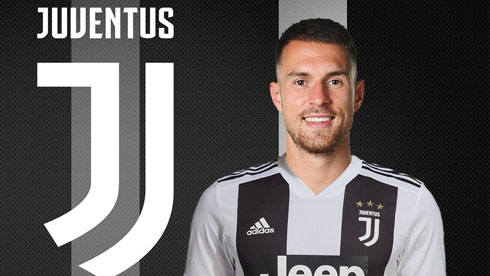 ---

Matthijs De Ligt
Perhaps the biggest signing of the summer for Juventus was that of Netherlands defender Matthijs de Ligt. The young central defender burst on the scene as part of the Ajax side that reached the UEFA Champions League semi-finals last year, beating Juventus in the process, standing out in a talented side for his leadership qualities as much as on-field performances. Having been encouraged to join the club by Ronaldo, Juventus had to fight off a number of clubs to sign the 19-year old.
---

Gianluigi Buffon
While the return of Buffon has been a great signing by the club in terms of the morale of the fans and squad, the veteran goalkeeper isn't expected to have a massive role on the field this season. Off the field, however, the signing of Buffon is genius. The 41-year-old will provide a huge amount to the squad with his experience and attitude, and if he is called upon we saw last season with PSG that he still has plenty left to give.
As you can see above, Juventus have been intelligent with their transfer business this season, as they aim to maximize their investment in Cristiano Ronaldo. Being successful in the transfer market is similar to other industries in that it requires research and shrewdness to scour the market for the best deal. There are specialist agencies willing to provide their insight on the market, which is similar to other areas such as the casino industry where sites will search the web for the best offers in terms of trustworthiness and payouts, and you can read more about that here, but they are free unlike in football as gaining an advantage over rivals requires a financial investment.
There is little doubt this season's squad is stronger than the one that ended last year. And with Ronaldo now set for his second season in Turin, you certainly wouldn't rule out Juventus from making a real challenge for the UEFA Champions League this year.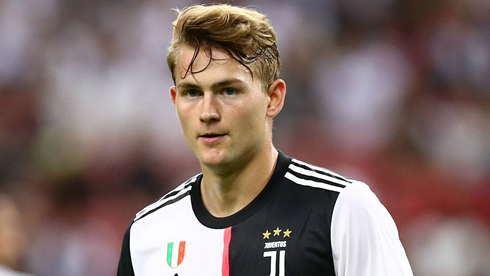 Cristiano Ronaldo next game for Juventus is a pre-season friendly for the International Champions Cup on July 26 of 2019, against the K-League All Stars. You can watch Juventus vs K-League All Stars, Real Madrid vs Atletico, Liverpool vs Sporting, Manchester United vs Tottenham, PSG vs Inter, and Yokohama vs Man City, all matches provided from our soccer streaming game pages.
Juventus next game:
Juventus vs Atletico Madrid kick-off time (10-08-2019):
Beijing (China) | UTC/GMT+8: 00:00
Jakarta (Indonesia) | UTC/GMT+7: 23:00
India (New Delhi) | UTC/GMT+5.30: 21:30
Italy (Turin) | UTC/GMT+2: 18:00
Spain (Madrid) | UTC/GMT+2: 18:00
Portugal and England (Lisbon/London) | UTC/GMT+1: 17:00
Rio de Janeiro (Brazil) | UTC/GMT-3: 13:00
New York (United States) | UTC/GMT-4: 12:00
Los Angeles (United States) | UTC/GMT-7: 09:00
Sources: ronaldo7.net / uefa.com / marca.com