12.07.2019 » How Ronaldo's hardwork has made him the best in the world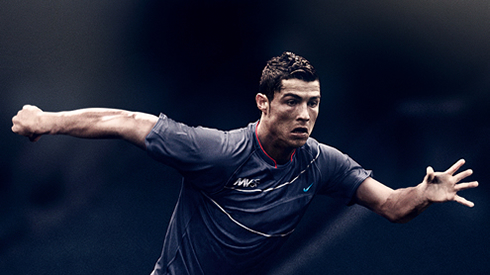 Many players may have born with more natural talent than Cristiano Ronaldo, but certainly none of them has put more work or dedication in becoming the best in the world than the Portuguese superstar.


Cristiano Ronaldo is known to be the best ever. Everybody knows that the Portuguese talisman has been on top of the world year after year. However, being consistently number one in every minute of the game is not something that every player can do. It takes talent of course, but the most important ingredient comes from the player mentality and his motivation to be the best. That's something where Ronaldo really excels and where no other top player can rival him. And what surprises us the most is that he hasn't changed or lost his drive at his current age — he has been like this since he first stepped onto a football pitch. You can keep following Ronaldo's career with Maxbet and make sure your bets will be successful game after game.
Cristiano Ronaldo - Hard work pays off
---

Hard-work pushes talent reach wonders
Talent is something that is provided inside you and all you have to do is figure out the way in which manner you can develop and bring the best out of yourself. Cristiano Ronaldo is not someone who was provided with god-gifted talents that were easy to thrive under and excel whenever you wish. The ingredient behind his use of abilities was simply pure hard-work.
The Portuguese international has trained him to be the best player in every category provided in the world of football. The ability to score with his head, use both of his legs, killer inside the box, make key-passes, long-shots and becoming a one-army to lead his team to victory is something that makes him unique than every other player out there.
This guy trains for four hours daily just to improve his personal skills once his team training is over. A few players may be able to attempt such a routine during their careers but following this ritual since the past decade? I don't think so.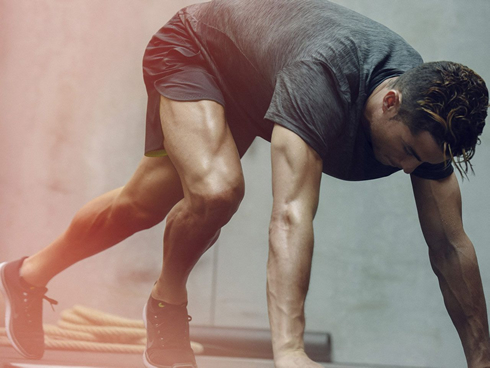 ---

Practice, practice, practice
Becoming the best in every field of the game, does not happen overnight. There were times when Ronaldo failed miserably in many obstacles on the pitch. Knowing your weakness and having enough strength to do something about your mistakes is someone who has a winning mentality to improve in order to become the greatest.
His youth time was essential for him to reach the high standard that he set for the world. Many players was shocked to see Ronaldo gearing up and warming himself an hour before the team training even started back during the Manchester days.
Former Portugal's coach Carlos Queiroz once said how Ronaldo was not delivering the ball inside the net during his free-kick practice session. First day, the technique failed. Second day, he failed again. It was the third day of non-stop practicing that the former Real Madrid star figured out his way to put the ball where it needed to be and thanks to his practices, Ronaldo mastered his ability in this specific field. Now, any teammate would give him the ball when there is a free-kick whistle without thinking twice.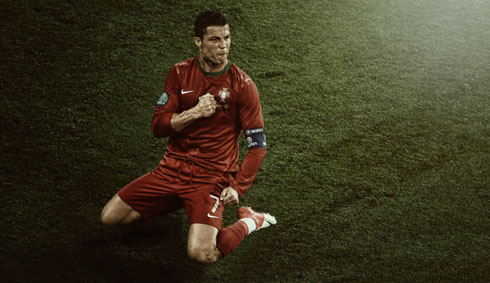 ---

Never give-up attitude
The Manchester days were extremely crucial for him to be on top of the mountain. His values and the trademark attribute was the foundation that kept his head high even when everything went against him. Leaving his home and family at a young age to chase after his dream with many obstacles on his way, is what makes him a warrior, both on and off the pitch. Sir Alex Ferguson, who Ronaldo regards as his father in football, does get the credit to build up his never-give-up attitude.
With his help, the forward always believed in his abilities to strike and be the game-changer even if his side has no chance of winning. Having the mental strength of pushing for a come-back during the match is something that is fixed inside his head that forces him to give his 100 per cent.
Former Red Devil defender Patrice Evra once told a story about how dedicated the 34-year-old is to winning through hard-work and dedication. Rio Ferdinand once defeated Ronaldo in a table tennis game, and his response came up with him buying a ping-pong table, practice non-stop for two weeks and then challenge Ferdinand to a public-match, which he won.
That is the never give-up attitude and hunger that Ronaldo drives from, it is his dedication and hard-work that makes him the five-time Ballon d'Or winner. There was a time where his arch-rival kept receiving the golden ball year after year. It must have been tough but did that de-motivate him to ever achieving what he dreamed of? Not really.
He went back to training, worked hard and gave everything he had to offer to football. And what did football give him for his contribution? Plenty of Ballon d'Or that he truly deserved.
Being able to fight against all criticisms, against all odds and having the ability to strike back to win whatever comes to his way is what makes Ronaldo different. Having the mind-set of improving in ways that one wouldn't be able to comprehend, is what makes Ronaldo unique. Using hard-work and dedication to his fullest, is what makes Ronaldo the best ever.
Author: Ali Mangi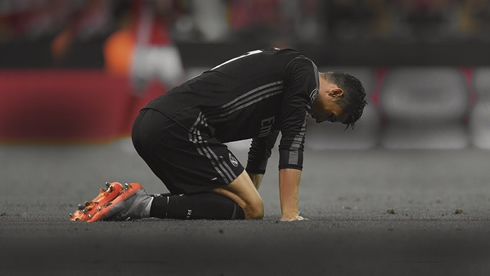 Cristiano Ronaldo next game for Juventus is a pre-season friendly for the ICC on July 21 of 2019, against Tottenham. You can watch Juve vs Tottenham, Bayern Munchen vs Real Madrid, Tranmere Rovers vs Liverpool, Perth Glory vs Man United, Bohemian vs Chelsea, and Borussia Dortmund vs Schweinberg, all matches provided from our footy streaming game pages.
Juventus next game:
Juventus vs Tottenham kick-off time (21-07-2019):
Beijing (China) | UTC/GMT+8: 19:30
Jakarta (Indonesia) | UTC/GMT+7: 18:30
India (New Delhi) | UTC/GMT+5.30: 17:00
Italy (Turin) | UTC/GMT+2: 13:30
Spain (Madrid) | UTC/GMT+2: 13:30
Portugal and England (Lisbon/London) | UTC/GMT+1: 12:30
Rio de Janeiro (Brazil) | UTC/GMT-3: 08:30
New York (United States) | UTC/GMT-4: 07:30
Los Angeles (United States) | UTC/GMT-7: 04:30
Sources: ronaldo7.net / realmadrid.com / businessinsider.com / goal.com