24.06.2019 » The evolution of Ronaldo in Real Madrid and Juventus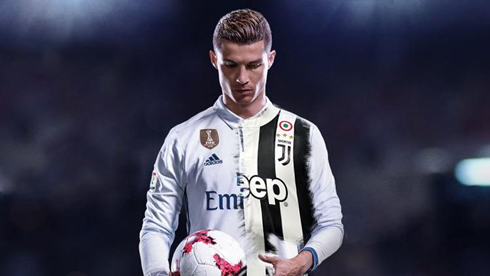 How much has Ronaldo changed his playing style over the last few years? Is he a different in Italy than he was in Spain? Is age definitely becoming a factor in his role on the pitch?


Cristiano Ronaldo has been without doubt one of the best football players in history, with a career full of highlights. His skills, tactics and techniques inspire fans to be just like him one day. Not just that, his personality as a human being – and not as a footballer – has inspired so many people around him. He is a very kind and humble human being and gets along with people of any age. He has never had problems declining a game or being hesitated, but it's been a while now that Cristiano Ronaldo has had to think seriously about his health, one of the main factors contributing to this sudden alarm is: his age.
Cristiano Ronaldo - Age evolution
---

Does Ronaldo sit games out
because of his age?
For many years at Real Madrid and more recently in Italy with Juventus, the volume of games that Ronaldo had to play has never been an issue for him. This is what he's passionate about and he enjoys being on the pitch every single minute. Quite simply, he would never decline to play a game when asked. But the truth is that he's not a machine and he has already started to change and adapt to a newer lifestyle – mainly to take care of his health because age is hitting him and he can no longer be as energetic as he used to be, unless he takes care of himself properly; there is a physical knock-on effect to suffer. At the age of 34, Ronaldo has had to take a look at how he trains so that he can take care of his physique and health, so he is fit for playing games and matches at all times and is available without any hesitance.
Yes, age is a factor that has led Ronaldo's career to be affected, just like any other footballer. A couple years ago, Zinedine Zidane was the first manager to encourage Ronaldo to do something previously unthinkable: to sit games out, prioritise others and to take rests when required. He had a serious ligament fractured in the EURO 2016 final game because of which he suffered a lot. It was quite a shock for him because he wasn't expecting for his age to be a factor so soon. That is what made him realize that life would be too short for him unless he started looking after himself from that point onwards...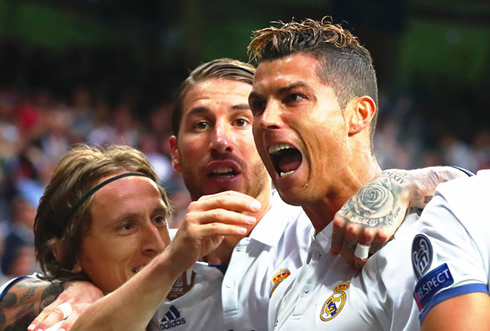 ---

Ronaldo's position change
in Real Madrid and Juventus
For many years at the Bernabéu, Ronaldo took up his position on the left wing with no room for debate with other players about it. Everyone had accepted that. His pace, tricks and explosive acceleration made him a constant threat against the opponents, especially when he would be changing direction infield onto his right foot. One of the main things his fans were so fond of was his knuckle-ball style long-range finishes, because they were a trademark and fans still admire him for that.
In his last years playing for Real Madrid and ever since he joined Juventus, the Portuguese star has definitely assumed a new role on the pitch. Ronaldo is no longer a winger and he rarely bothers to run down the wing. He now plays in a centre forward position and improved his killer instinct in front of goal even further.
Despite his age, Ronaldo is still considered the best players on the field and is absolutely loved by his loyal fans. Most even hope that he would start coaching once he retires – but let's see what the future hold for him!
---

Interests away from the pitch
Ronaldo has been known to enjoy online skill games and casino games. His love for poker is well known and he's previously commented on his fondness for bingo too! However, whether it's a blackjack table, a roulette wheel or a slot game such as Reactoonz Slot, we're sure he'll continue to entertain his many millions of fans for a few more years to come.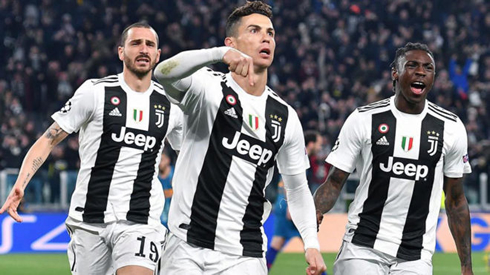 Cristiano Ronaldo next game for Juventus is for the International Champions Cup on July 21 of 2019, against Tottenham Hotspur. You can watch Juventus vs Tottenham Hotspur, Colombia vs Chile, Venezuela vs Argentina, Brazil vs Paraguay, Uruguay vs Peru, and Borussia Dortmund vs Schweinberg, all matches provided from our soccer streaming game pages.
Juventus next game:
Juventus vs Tottenham kick-off time (21-07-2019):
Beijing (China) | UTC/GMT+8: 19:30
Jakarta (Indonesia) | UTC/GMT+7: 18:30
India (New Delhi) | UTC/GMT+5.30: 17:00
Italy (Turin) | UTC/GMT+2: 13:30
Spain (Madrid) | UTC/GMT+2: 13:30
Portugal and England (Lisbon/London) | UTC/GMT+1: 12:30
Rio de Janeiro (Brazil) | UTC/GMT-3: 08:30
New York (United States) | UTC/GMT-4: 07:30
Los Angeles (United States) | UTC/GMT-7: 04:30
Sources: ronaldo7.net / dailymail.co.uk / cnn.com