24.06.2019 » A Champions League for Juventus could be Ronaldo's top achievement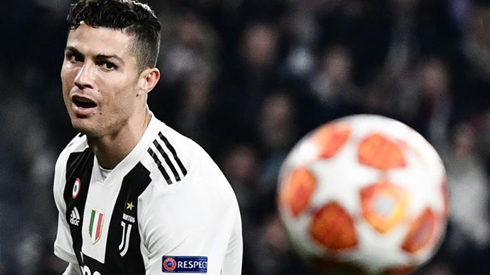 The main reason why Juventus decided to bring Cristiano Ronaldo to Turin was for him to help them winning the Champions League. There's no argument about that and Ronaldo is perfectly aware of that too...


Before arriving in Turin, Cristiano Ronaldo made winning the Champions League almost simple, winning 4 titles in 5 seasons, and 5 in 10 if you look back to his 2008 triumph with Manchester United. However, the contrast between his former employers, Real Madrid, and his current team in respect to Europe's greatest prize is stark. Madrid are synonymous with success in the competition, whereas, unfortunately, Juventus are now almost more well known for their failure. A bit of perspective is needed, of course: Juventus are one of the powerhouses of European football, a wonderful team with a rich history. But the seven final defeats don't sit well with fans of the Old Lady, and perhaps are fresher in the memories than the two Champions League Final wins in 1985 and 1996.
Juventus - All their 9 Champions League finals
---

Ajax raided Turin
Ronaldo, of course, was bought with the very intention of getting Juventus over the line in the competition. But he could do little about the outstanding performance by Ajax in the second leg of this year's quarter final. Perhaps there was a little bit of complacency from the men in black and white in Turin that night, but it left players, fans and management to do some soul searching about what should happen next.
The thing is – and this statement might seem redundant in its obviousness – the UEFA Champions League is incredibly difficult to win; and, one could argue that it has becoming even more difficult in the past 12 months.
Consider the latest odds for next season's Champions League from sports betting site 888sport: Man City 9/2, Barcelona 6/1, Liverpool 7/1, Real Madrid 8/1, PSG 9/1, Bayern Munich 9/1 and Juventus 9/1. Those are seven quality teams clumped together at the top of the markets, and it doesn't even take into consideration the teams like Tottenham (20/1), Borussia Dortmund (33/1) and Ajax (66/1), who could also have a say...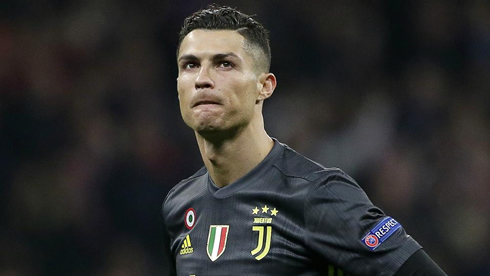 ---

Juventus must spend
Many of those clubs listed will be pushing hard over the coming weeks to bring major transfers that could be the difference between success and failure. Indeed, Real Madrid have already broke the bank to rebuild at the Santiago Bernabéu. Man City and Liverpool, too, will be adding quality to squads that are already considered to be ahead of everyone else in Europe.
And, that's where Ronaldo must be a factor for Juventus. Yes, there will be new arrivals at the Allianz Stadium, including a possible return for Paul Pogba, but it could be Ronaldo's greatest challenge to haul Juventus to the next level when it comes to the UEFA Champions League.
Look, there will be no shame if Ronaldo is not able to deliver the trophy that Juventus fans want the most. The Portuguese has already been a success at the club in his short time, but in the face of such quality opposition – greater than what Real Madrid faced in those years of triumph 2014-2018 – it looks like his toughest task yet to deliver. If he does, it might be his greatest achievement.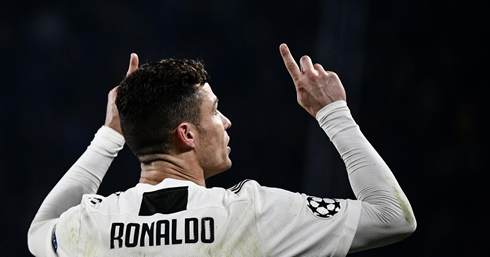 Cristiano Ronaldo next game for Juventus is for the International Champions Cup on July 21 of 2019, against Tottenham Hotspur. You can watch Juventus vs Tottenham, Colombia vs, Venezuela vs Argentina, Brazil vs, Chile vs Uruguay, and Ecuador vs Japan, all matches provided from our soccer streaming game pages.
Juventus next game:
Juventus vs Tottenham kick-off time (21-07-2019):
Beijing (China) | UTC/GMT+8: 19:30
Jakarta (Indonesia) | UTC/GMT+7: 18:30
India (New Delhi) | UTC/GMT+5.30: 17:00
Italy (Turin) | UTC/GMT+2: 13:30
Spain (Madrid) | UTC/GMT+2: 13:30
Portugal and England (Lisbon/London) | UTC/GMT+1: 12:30
Rio de Janeiro (Brazil) | UTC/GMT-3: 08:30
New York (United States) | UTC/GMT-4: 07:30
Los Angeles (United States) | UTC/GMT-7: 04:30
Sources: ronaldo7.net / theguardian.com / metro.co.uk