06.05.2019 » Qualities that make Cristiano Ronaldo one of the greats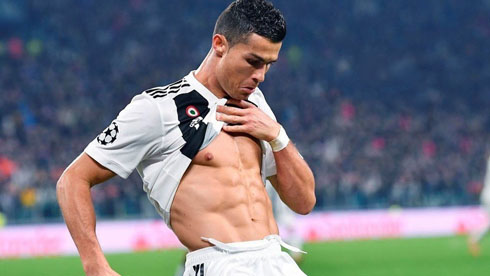 Very few players in the game possess the same skill set as Cristiano Ronaldo. The Portuguese star has developped many qualities as a professional footballer over the years he played in Portugal, Spain and now Italy, but he doesn't seem to have stopped improving just yet...


When talking about the greatest footballer of all time, people have their own favourites. And when talking about this topic, it is hard not to include Cristiano Ronaldo in the conversation. He is, after all, one of the best – if not the greatest – player to have ever played the game. As a matter of fact, he has all the qualities to be included in the Hall of Fame. But what makes this guy an all-time favorite, anyway? Why do people across the world constantly speak of his name when football becomes the topic? With that said, let's explore the many qualities that have had helped define Ronaldo's character and the path to becoming one of the greats.
Cristiano Ronaldo - GOAT:
---

Sports Betting
Yes, that is right – Cristiano Ronaldo is a huge name in the world of sports betting. This is most especially if you talk about Italian football, with new UK bookmakers constantly teasing punters with his name. In fact, the Champions League of 2017-18 is an epitome. And if you had to check the odds, you could tell the difference the football superstar has. Punters, who really love to bet each year in the said league, saw the greatness that is Ronaldo. And in case you missed it, he took home the UEFA Goal of the Season.
The world of sports betting is indeed unpredictable. But if you are a punter – be it a rookie or a veteran – you can tell just how hard it is not to be on Ronaldo's side. Of course, a good practice is to always do your research and check the odds. However, you cannot take away the fact that betting in football means you cannot just rule the legendary player out.
---

Unmatched Confidence
This is perhaps the biggest quality that Ronaldo has. Sure, there are other players out there worthy of the same praise and applaud, with Lionel Messi being a good contender. But if you are going to take a look at Ronaldo's confidence, the Portuguese professional footballer certainly has the upper hand. As a matter of fact, his confidence is so resonating that some people often call it arrogance. What they do not understand, however, is that this unshakeable confidence of him is key to defeating almost anybody in the field.
"I am made to be the best" Ronaldo said. He is aware of this, though – that people tend to think of him as an arrogant player. Interestingly, the footballer acknowledges this and says that they are all part of his success.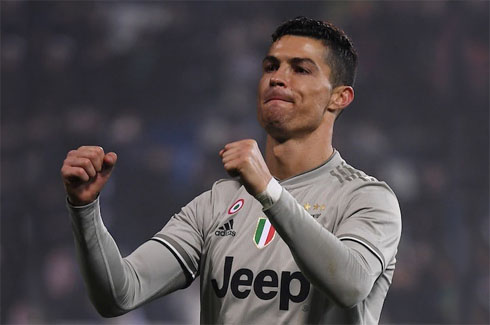 ---

Unwavering Desire
To become the greatest, you need to believe in your own abilities. This would mean having an unwavering desire to overcome all challenges. Ronaldo has faced almost all types of footballers in the world, and most of them have proven to be the toughest ones across the world. But, believe it or not, his unwavering desire helped him overcome and defeat all them. Whether you may feel like it is total arrogance or what, Ronaldo believes that he is the greatest player in the world. Instead of grieving, he would rather use criticism and negativity to fuel himself. And how many times have you seen him upset his critics and haters, eh? That is exactly who Cristiano Ronaldo is!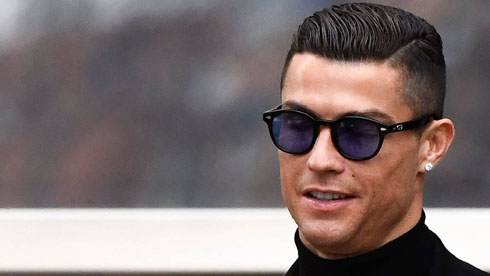 Cristiano Ronaldo next game for Juventus is for the Serie A on May 12 of 2019, against AS Roma. You can watch AS Roma vs Juventus, Angers vs Nice, Liverpool vs Barcelona, Chelsea vs Eintracht Frankfurt, Ajax vs Tottenham, and RB Leipzig vs Bayern Munich, all matches provided from our football streaming live game pages.
Juventus next game:
AS Roma vs Juventus kick-off time (12-05-2019):
Beijing (China) | UTC/GMT+8: 02:30
Jakarta (Indonesia) | UTC/GMT+7: 01:30
India (New Delhi) | UTC/GMT+5.30: 00:00
Italy (Turin) | UTC/GMT+2: 20:30
Spain (Madrid) | UTC/GMT+2: 20:30
Portugal and England (Lisbon/London) | UTC/GMT+1: 19:30
Rio de Janeiro (Brazil) | UTC/GMT-3: 15:30
New York (United States) | UTC/GMT-4: 14:30
Los Angeles (United States) | UTC/GMT-7: 11:30
Sources: ronaldo7.net / espn.com / forbes.com